Mark Wood had just fired in a quick bouncer that hit Hashmatullah Shahidi bang on the head. Shahidi went down in pain, and got back up quickly because he didn't want his mother to worry. Everyone at the Old Trafford in Manchester was very much concerned though. Shahidi got medical attention, and was even asked to leave the field by experts. But he would bat on.
It's one of those things that can rattle even the bowler, especially after the unfortunate death of Phil Hughes. Wood too was concerned, and checked on Shahidi. He went back to his run up, and ran back the next ball to bowl another short ball. Shahidi kept it out, fortunately.
The last ball of the same match. Afghanistan needed 151 more runs with No. 9 with Ikram Ali Khil on strike. The last ball was a mere formality. No one would have minded had Jofra Archer not even taken a run up and just lobbed the ball at the batsman. Instead, he ran in smoothly as always, and fired in a pacy sharp bouncer. Before Ikram could even realise what happened, he was struck on the helmet.
The two bouncers showed a lot about England's approach. No mercy. Where did that come from? The captain himself.
"Morgy wanted me to fire another few down. If that's what the captain wants, you listen to orders," Wood explained then.
The man driving England's charge to the World Cup final is the ruthless Eoin Morgan.
Source: AP Photo
Morgan's aggression can easily be mistaken for being brash. It often extends into his press interactions too. Unlike many other players or captains, Morgan doesn't entertain what he perceives as mundane questions.
"Do you think Jofra Archer is surprise pick of the tournament?"
"No, Sri Lanka have about 10 new members or something, don't they? That's the surprise for me."
"How do you assess Bangladesh's bowling? What were your plans against their spinners?"
"Score runs and don't lose wickets. I don't (assess them), it's not my job."
Imagine getting into an ECB review meeting after not even making it to the quarterfinal of the World Cup 2015, and talking about changing everything to do with England's limited-overs cricket. 'We'll build a side that can score 400' might have well been Morgan's roadmap. It might have sounded ridiculous then, but well, he has achieved it. A trophy would be a massive reward for one of the most remarkable turnarounds in sport, but even without it, what Morgan has done to England's cricket is one of the best achievements by a captain.
Morgan's counterpart on Sunday is far from ruthless, in the Morgan way. Kane Williamson is way too nice even when questions are blatantly provocative or mundane.
Sample this.
"People are still blaming Dhoni after his innings. Had you been the India captain today, would you have taken Dhoni in your playing 11 now?"
"He's not eligible to play for New Zealand. He's a world-class player. Is he looking to change nationalities? We will consider that selection if we have to."
One has to only see Williamson's reaction after the last Indian wicket fell in the semifinal to understand his personality. It was his biggest achievement as captain yet - leading New Zealand to a World Cup final, stunning one of the tournament favourites and league stage toppers. Yet, he calmly walks towards his bowler chewing gum, portraying absolutely no emotions. It's as if it was no big deal.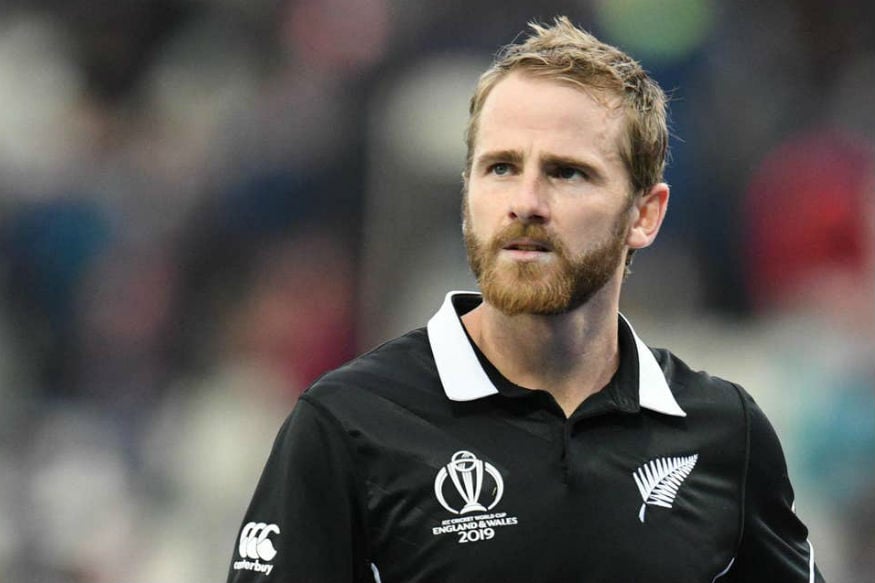 Image: ICC
While Morgan is aggressive and ruthless, Williamson is calculative and smart. He understands the strengths of New Zealand, and plans their game accordingly. His captaincy in the semifinal was a lesson for all budding cricketers on leadership, beginning with the toss.
With rain, potential use of DLS method and overcast skies around, it would have been easy to field first. Williamson opted to bat - he knew facing India's spinners later on would have been a huge gamble. New Zealand struggled for a start, but Williamson held on patiently. When Ross Taylor came in at No. 4 with New Zealand having no momentum whatsoever, he wanted to take on India's bowlers.
However, he'd reveal later that Williamson 'was adamant' to take the game deep, stressing that it was a 240-run pitch. Don't aim for 280 and get bowled out for cheaper.
But when he needs to be, Williamson can be as aggressive as anyone else. Virat Kohli said New Zealand's aggressive game - on the field - made them different from the rest. They wouldn't take the game deep, they'd try and kill it early with attacking fields and bowling. That's what they did to India - push them so far back that they couldn't recover.
A large part of that was down to Williamson's calmness and tactical genius. That New Zealand have managed to get this far despite not having played their A game - their openers are struggling for runs - is down to Williamson's batting and handling of his bowlers.
The two different styles will come together on Sunday, and one of them would lift the trophy for the first time ever. Whoever that may be, it's a story for the ages.