Kane Williamson is really just another ordinary guy - he surfs, he plays the guitar, he spends his spare time with his dog Sandy - except for one thing. He is the best batsman-captain going around the ODI circuit at the moment.
You don't believe that? Fair enough.
Williamson's ODI average is only 48.04, behind Virat Kohli (59.40) and Babar Azam (53.55) and Joe Root (51.32) and Rohit Sharma (48.91) and even, fractionally, Ross Taylor (48.05). He is ranked eighth on the ICC's ODI batting rankings, where all of those guys plus Faf du Plessis and David Warner stack up before him. He is New Zealand's fourth-highest ODI run-scorer, ahead of Brendon McCullum but more than 2,000 runs behind Taylor. He is good, obviously, but is he good enough to be called the best?
Well, try this for size.
In tournaments of more than five teams, Williamson averages 61.30. Kohli averages 56.38, Babar 50.86, Rohit 58.82, Root 53.95, Taylor 35.22, Warner 56.84, du Plessis 51.39 and McCullum 30.23. Those numbers matter because 50-over cricket in any context other than a multi-team event just isn't that important, especially in an era of T20 leagues and soon-to-be Test Championships. Bilateral series results are forgotten as quickly as online passwords or shopping lists but big performances in Champions Trophies and World Cups are remembered and revered. In those competitions, reputations are made and Williamson's is among the very finest.
For several years he has been spoken about as one of a quartet of superstar international batsmen in the post-AB de Villiers era alongside Kohli, Root and Steven Smith. While we can debate who else deserves to be among that list - Rohit and Babar come to mind immediately - it's still worth examining how the four are stacking up when it's most relevant.
At World Cups, Williamson averages 58.73. By contrast, Kohli comes in at 46.81, Root at 54.00, and Smith 48.64. Stats, as they say, don't lie.
But they also don't tell us everything about the value of a player, at a particular time or with a particular team. For that, we need narrative but Williamson doesn't offer much that's headline-grabbing. He is a softly spoken, quick-witted, dry-humoured, an ordinary guy who inherited the captaincy from one of the very few tall poppy cricketers his country produced and chose to lead in a style that is very different to his predecessor's but one that is shaping up to be almost as successful. We have to look at numbers again, briefly, even as we attempt to analyse how Williamson's legacy is being built.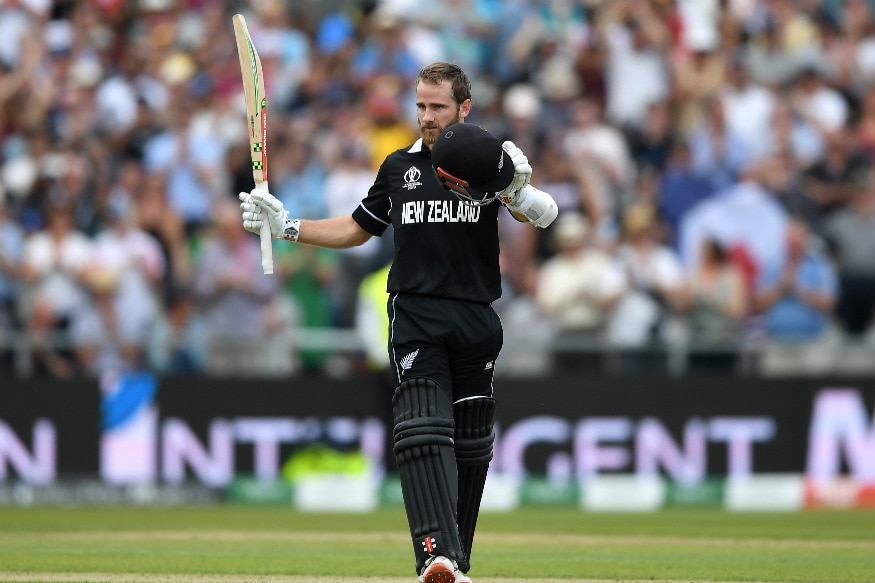 Under Williamson, New Zealand have won 40 out of 74 ODIs, a win percentage of 54. Of the eight other captains who have led at least 30 times, only McCullum has a better record, with 36 out of 62 wins, a victory percentage of 58.
The difference between them is that in Williamson, there is no celebrity. There are no fairytales in his discourse, no "dream big New Zealand," or "time of our lives," talk and no tattoos (at least that we can see). There appears to be no ego, even though most captains need a little to get their team to follow. Williamson just leads by integrity and numbers. For real.
He has played exactly the same number of ODIs as a follower as he has a leader - 74 - so we can quite clearly see which role brings out his best. As a player, he averages 45.13, with six hundreds; as captain, his average climbs to 50.74, with seven hundreds including his highest score of 148 made at this World Cup against West Indies. And it's at this tournament that Williamson's worth has been on display more than ever. His 548 runs not only put him in the top five run-scorers at this edition but make up 28.6% of New Zealand's total runs. While that percentage raises a concern about over-reliance, it also means that New Zealand are in the position they are in, largely because of Williamson.
Not only has he scored the runs that mattered most, but he has also led the team in the field, where he has shown tactical nous. The semifinal is one of the best examples of that. Despite defending only 240, Williamson set attacking fields, with five close catchers, to India's top-order. He brought on Mitchell Santner mid-innings to challenge Rishabh Pant's ability to find the long boundary. He let Lockie Ferguson loose on MS Dhoni and he was not afraid to bowl out his new-ball bowlers before the death.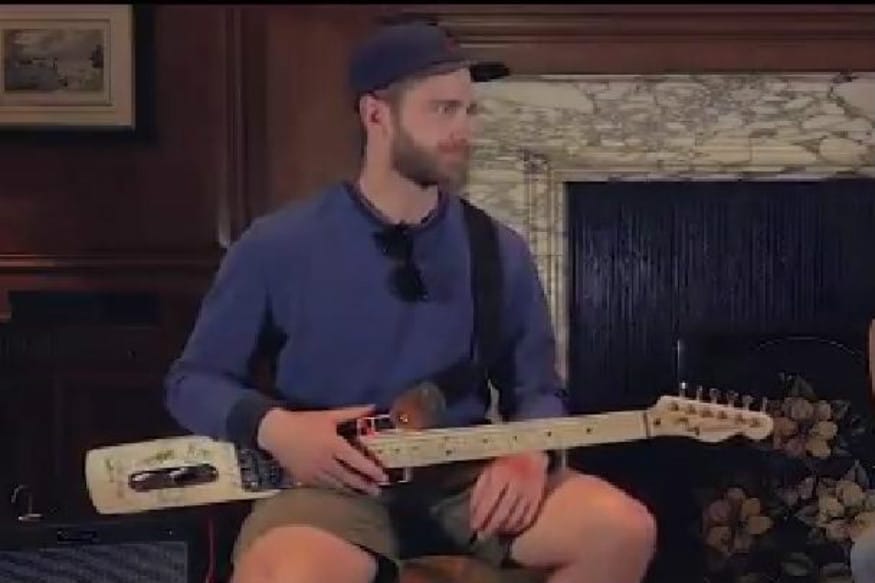 Kane Williamson. (Source: Cricketworldcup.com)
Williamson is one of the game's great thinkers who has spent pretty much all of his life at the crease. At the age of three, he was begging his father for throwdowns; by the time he left school, he is reported to have scored 40 centuries. But he also does not appear to be an overthinker or an obsessive. Williamson turned down an offer to play in a charity match with Sachin Tendulkar because he promised his girlfriend he would go with her to Glastonbury. Star-struck or not, his commitment was elsewhere that weekend and he stuck to it. Who knows what the fall out was, but having observed Williamson over much of the last decade, it would be difficult to believe it was anything. He is too unfussed a guy.
For some proof and a laugh, take a look at his parody Twitter account - @NotNossy - a collection of statements you could never imagine Williamson saying, or even thinking. Except maybe the one that was posted after the semi-final when not-Williamson confessed to doing a "little hop, skip and a jump," in celebration. Of course, that was swiftly followed by an apology for being "irresponsible". The real Williamson did no such thing, despite it being the best moment of his captaincy career, at least until Sunday, when he will lead his team out at Lord's.
The real Williamson also does not appear to have a Twitter account but can be found on Instagram where he looks like an ordinary guy, doing ordinary things like riding waves, making music, and taking his dog for a walk. But somewhere in there, you will also see something extraordinary: little squares of evidence that he is the fifty-over best batsman/captain in the game today.