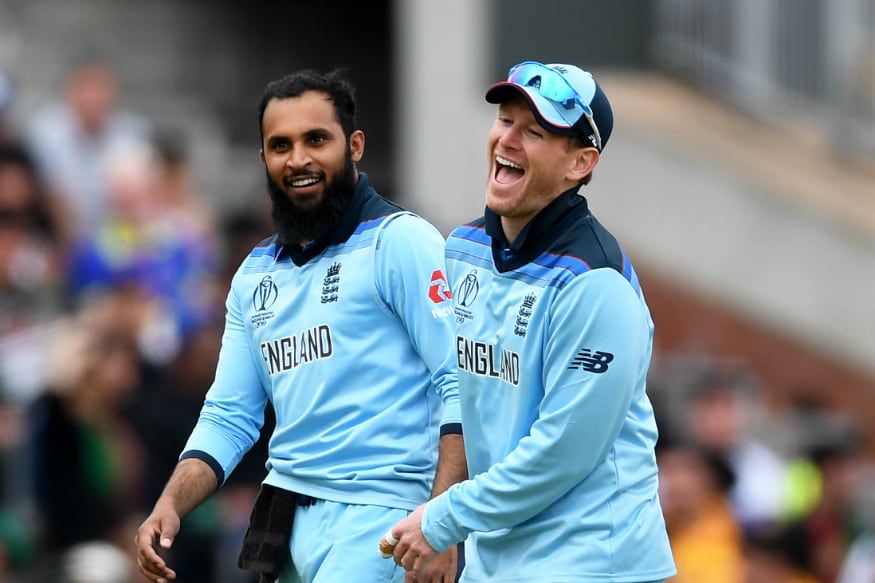 England captain Eoin Morgan was elated after his side sealed their qualification to the semi-final of the World Cup, and said that he hoped the team's "identity" of aggressive, free-flowing cricket is maintained through the remainder of the tournament.
England outplayed New Zealand, and after the 119-run win, Morgan said, "I thought we were outstanding today. It started with the two guys at the top laying the foundation. Jonny going on to get a hundred, was match-winning today.
"The way we have batted in the last two games, I certainly think that has been our identity over the last two years - that the batsmen up top play with absolute freedom. Our bowlers have continued to take wickets throughout the fifty overs, and I hope this positive approach continues throughout the rest of the tournament."
Morgan also addressed the nature of the wickets at the World Cup, with there being a trend of the decks slowing down towards the latter part of the matches.
"After the 25th over it (the wicket) started to slow up and every batsman who came in after that found that to be true. Getting to 300 odd was a competitive total. I think if the wicket dictates that 280 or 300 is par, we can do both.
"I didn't think it would get much worse today, but it did. That has been the theme of the tournament, that the pitches will get slower over the course of the match. If that continues, we will continue to bat first."
England opener Jonny Bairstow received the Man of the Match award for his knock of 106 runs off 99 balls, and he said that he was really pleased with his form so far in the tournament.
"I'm really pleased with my form. To play the way we have in the last two games (and hopefully in the semis is very pleasing. You have just got to react to whatever is thrown in front of you (speaking about whether he prefers chasing or batting first). The toss can go either way.
"We applied ourselves pretty well. Obviously batting together (with Roy and the rest of the line-up) for a period of time helps, you understand each other well. We knew it was a must-win game and New Zealand are a class side.
"We are pleased to be through to the semi-final after what has been a tough few weeks. It's going to be important for us to go away and refresh. There is bound to be a bit of soreness, especially after two gruelling games, from people throwing themselves around in the field and bowlers bowling as fast as they can. We'll refresh and regroup 2-3 days before the semis. Hopefully, we will put in good enough performances in the remaining two games and win them."