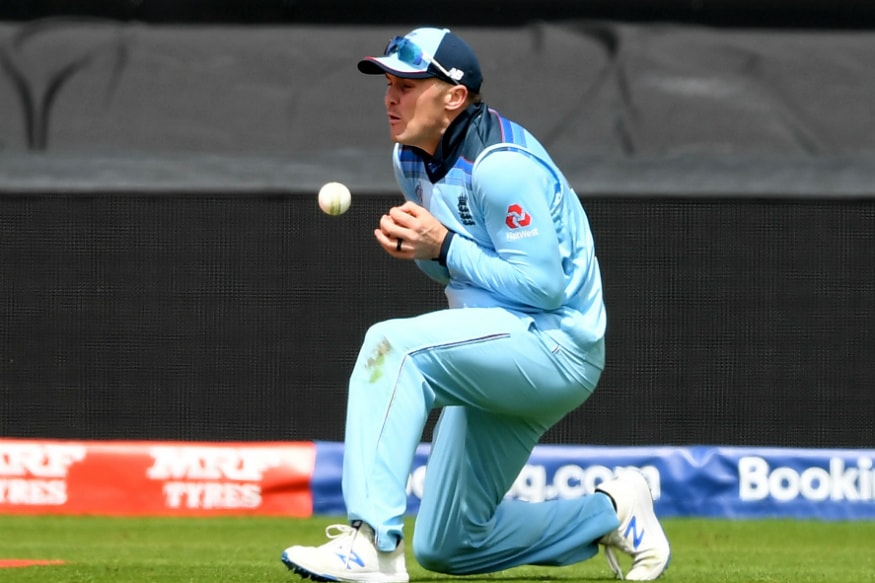 Nottingham: After a tepid start that made a mockery of the conceit that this would be a tournament devoid of one-sided games, the 2019 World Cup has come roaring into life.
Bowled out for 105 three days ago, victorious over tournament favourites England today, Pakistan it seems remain ever-determined to reinforce tired cliches about their own unpredictability.
This was a day when streaks were ended, with Pakistan's run of 11 defeats in a row stopped in its tracks just as it threatened to become a runaway train and England's extraordinary record of successful ODI chases at home – they last failed to complete one back in 2015 against Australia – abruptly curtailed.
For England this was a severe jolt back to reality after their composed and clinical performance to see off the far more fancied South Africa in the tournament opener. With the competition egregiously reduced to just ten teams, this game will serve as a timely reminder that few easy games will come their way in their quest to win an elusive first World Cup title.
Had you been told before the start of play that England would end the day defeated you would have imagined they produced a performance of total incompetence to lose to a Pakistan side who were so meekly torn apart here by the West Indies on Friday. That however was not the case.
It is a measure of where ODI cricket is that despite two of their players scoring hundreds – both equally nerveless knocks from Joe Root and Jos Buttler – England still ended up on the losing side. But on a day when practically everything Pakistan touched turned to gold, it was an accumulation of sloppy mistakes that would prove their undoing.
Whether it was the pressure of expectation beginning to tell, a smidgen of complacency or even the relentlessly vociferous support for Pakistan coming from large sections of the Trent Bridge crowd, England were a little off their game and it proved costly.
Where their win over South Africa had been polished, today they were slack, never more so than when in the field. At the top of the ugly pyramid of unforced fielding errors was Jason Roy's drop of Mohammad Hafeez, spooned up to him at long off. It was the sort of drop that would have been pretty bad in an under-11s game, at international level it was inexcusable – Hafeez who was on 14 would finish as Pakistan's top scorer with 84.
But Roy was not alone in enduring a fairly miserable day in the field, analytics suggesting that England racked up 13 misfields in total – from Eoin Morgan's missed first over effort that saw the ball squeak through him for four, to Joe Root's four overthrows in the 46th over, this was a day when few players escaped unscathed from a contagious bout of fielding incompetence.
There were some notable exceptions as Chris Woakes saw his four catches equal the record for the most in a World Cup innings and Buttler, who has endured a recent poor spell behind the stumps for England, completed a smart stumping to see off Fakhar Zaman. While on a day when 682 runs were scored between the two sides, 348 of them by Pakistan, Moeen Ali's figures of 3/50 were highly commendable as well.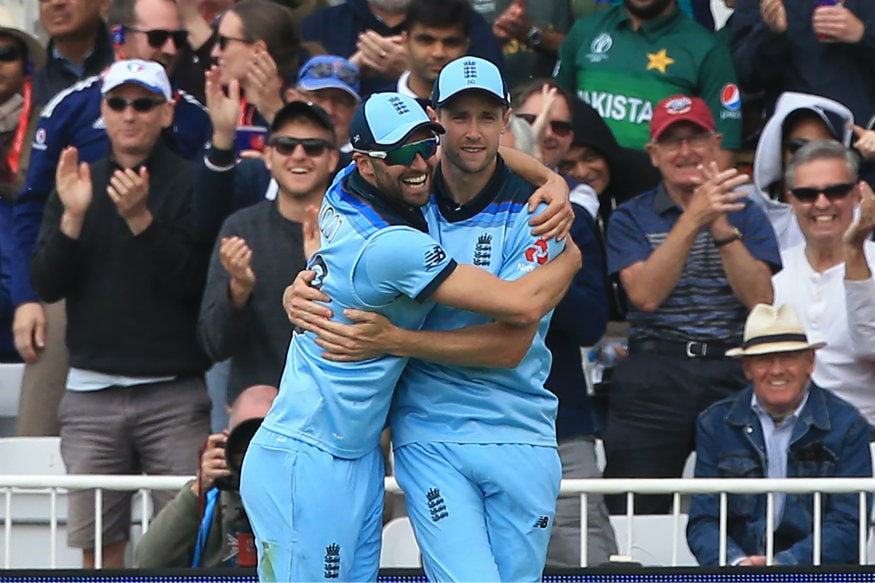 However the day would prove to be a costly reminder that this tournament will not be won if they let the standards which have fuelled their rise to the top of the world rankings slip. By some calculations they allowed 17 more runs in the field than would have been expected. Eventually,  it would prove to be close to their margin of defeat.
Despite their prolific record of chasing at home, ultimately their batsmen just had too much to do, not even twin centuries from Root and Buttler could halt Pakistan, who were thrillingly reborn with a bowling performance that never quite let England get on top.
Optimists will hope that this early wake-up call to the importance of eradicating silly mistakes will serve England well, they remain after all strongly tipped to make the knockout stages. The undoubtedly larger contingent of pessimists amongst their support – the consequence of decades of limited overs incompetence – will fear that England's spell has been broken, their once ever-fragile confidence shattered again to smithereens by this defeat.
The reality of course lies almost certainly somewhere in between but Morgan's men and their newly-anxious fanbase will have to wait until Saturday's clash with Bangladesh before finding out exactly where.
What is more certain in the aftermath of this telenovela of a match at Trent Bridge is that this World Cup is well and truly up and running. Prepare yourselves, the next six weeks could be electric.