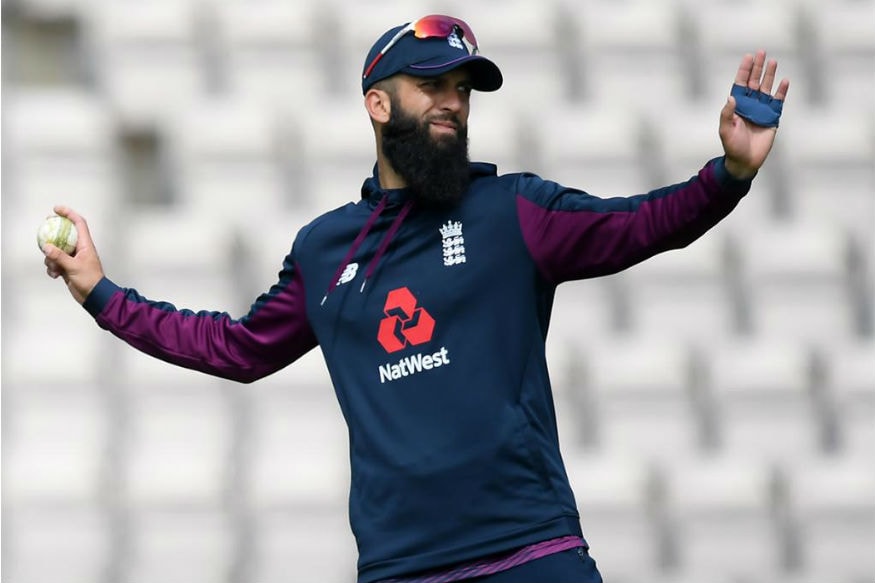 Having missed the match against Bangladesh for tactical reasons and the rain-disrupted practice on Wednesday, England spinner Moeen Ali will join the team on Thursday, and push for selection against West Indies on Friday at Southampton in the 2019 ICC World Cup, according to a report in The Guardian.
Ali missed Wednesday's rain-affected practice as his wife, Firuza, gave birth to a girl, Haadiya, their second child.
England coach Trevor Bayliss spoke about taking West Indies on with the pace of Jofra Archer and Mark Wood, and with Eoin Morgan preferring to play two spinners, the final spot is likely to be a toss up between Liam Plunkett and Chris Woakes.
"They're obviously very close. Mo's very good for Rash and the other way round. As the two spinners they talk like Stuart Broad and Jimmy Anderson do in a Test throughout a one-day game – nonstop chatter. It's obviously not impossible to play just one of them but they are good for one another," Bayliss said.
The inclusion of Ali, which depends on the conditions on offer, would be a boost Rashid as well. The leg-spinner has picked up only two wickets at 71 apiece in the World Cup as he continues to overcome an early-season shoulder injury that required painkilling injections.
England come into the West Indies game fresh from becoming the first ODI team to score seven successive totals in excess of 300 when they scored 386 against Bangladesh. The English have two out of their three games so far and lost their only game against Pakistan.
West Indies on the other hand, beat Pakistan to start off their campaign before losing to Australia and having their game against South Africa washed out.