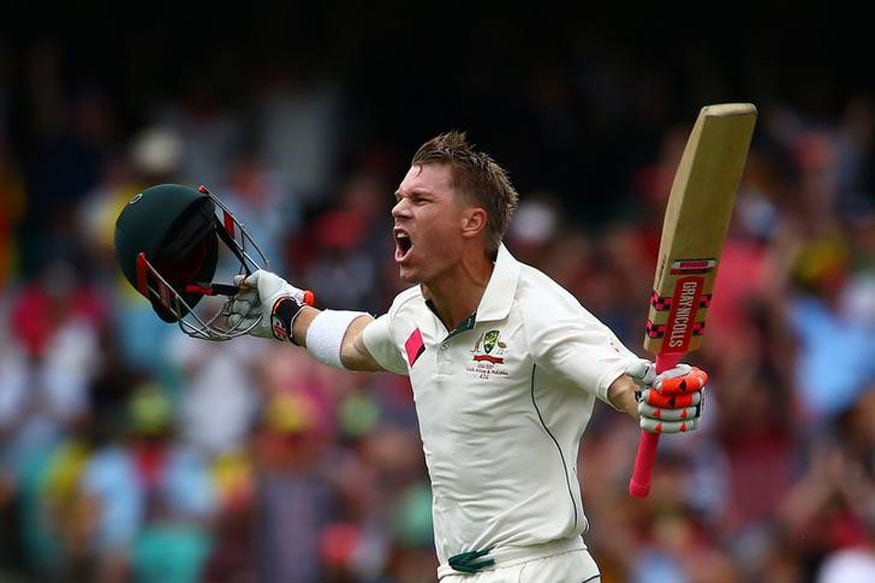 David Warner will be back to playing Test cricket after 17 months when Australia take on England in the first Ashes Test at Edgbaston starting August 1st, after shining for his team during the recently concluded World Cup.
Having comprehensively won the last Ashes, Australia will hope to start this campaign on a positive note, playing at the same venue as their World Cup semi-final defeat. And Warner is aware of the pressure that England will seek to apply in pursuit of a home Ashes victory.
"We will definitely be more motivated. We never like losing a semifinal and we are playing at the same venue as well, so that's playing at the back of our mind," Warner told TOI.
"It's a different format (after the World Cup). You'd think that they would be coming out with lots of energy and try and obviously knock us off here at home. They would try and rub a bit more salt in (our) wounds and make us go home without winning the World Cup or the Ashes. We know how much pressure they are trying to put us under. Not just with on the field, but off the field as well."
Warner also mentioned how Australia will take confidence from their 4-0 Ashes victory in Australia on the last occasion, but was careful to note that this was an entirely new series altogether.
"I think when you beat a team prior to coming over to their shores, you always take some momentum into it, but yet again, these (English) conditions are quite different. The ball swings a lot, and the wickets can be conducive to good seam and swing," he said.
"We have got a great bunch of boys. We have good classic bowling options and the batters are coming off with some good scores. So, look, we haven't played against the Duke ball for a while. We have used them at home to try and get a little bit of extra practice (with it). We are pretty ready."
Warner also addressed comparisons made by people between him and England batsman Jason Roy, and said that Roy will do very well if he "keeps it simple".
"If he keeps it simple, he will do very well. A lot of people said that I'd never play Test cricket. But, at the end of the day, if you have got that attacking mindset, the defence takes care of itself. I know that in these conditions it be quite challenging.
"You're going to have gaps on either sides of the bat and you are going to get beaten by both sides of your bat. But you trust your instincts, your eye and your patience. You've got to keep your cover drives under your nose. You've got to be very, very careful."
Finally, Warner spoke about the personal targets that he has set for himself for the series.
"Just get one run, at first. And just bat time. I know myself in this format. When I bat time, I can put the team in a good position. So, I've got to just look to bat to the best of my ability and occupy the crease," he concluded.​