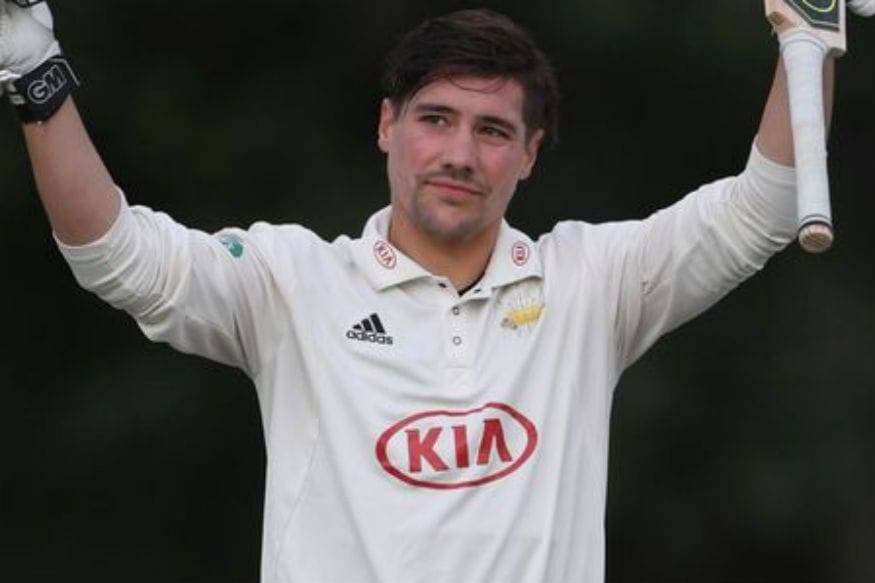 England's latest Test recruit Rory Burns believes he has done all the hard work and deserves a spot in the squad that will play three Tests in Sri Lanka in November.
"Ed Smith (the National Selector) rung me last week after the Somerset game, but it actually cut out halfway through," Burns told Sky Sports. "He started to tell me I'd got the nod, but it cut out so I had to run outside quickly and find some phone signal, and give him a call back."
"Hello, Ed. How are you?"#ThatFeelingWhen you finally get a call you've been waiting for.#SLvENG pic.twitter.com/TgxHI0DzsT

— Surrey Cricket (@surreycricket) September 21, 2018
The opening batsman has breached the 1000-run mark in the last five County Championship seasons for Surrey. This season he amassed 1319 runs at 69.42 in 13 matches and also led his team to their first championship title since 2002.
"For me, personally, it's been a lot of hard work," he said. "I've tried to let my bat do the talking and churn out runs, and it's satisfying to get the nod in the end and get the opportunity.
"I've obviously got five seasons of backing in my own head. I've got some self-belief, so you've got to trust your method and trust the processes that you go through."
If included in the playing XI for the first Test on November 6, Burns will have to fill the opening spot that has been left vacant by recently retired Alastair Cook.
"I think it's exciting," said Burns. "You probably can't say enough about Alastair's career – well I can't, because I don't think I'm as good as him at the minute. But it'll be an exciting time and I hope I get an opportunity to do it."
Burns said he has spoken with his Surrey team-mate Dean Elgar, who toured Sri Lanka with South Africa in July and August, and knows what awaits him there.
"I'm a decent player of spin, I've got a few options that I try to work my way through, but (Elgar's) just got back from Sri Lanka, and said he didn't face a ball of seam," said Burns. "So it'll be trial by spin and it'll be interesting to see how I'll go.
"I think it's about clarity in your method. You need to understand what you do well, what your options are at certain times. It's no different from going from seam to spin, there are different methods to both and you've got to cycle through them."
Burns admitted that his batting style is "slightly unorthodox".
"There's some nuances to it, let's put it that way," he explained. "I got told I was left-eye dominant, so (looking to mid-on) is about me trying to get my left eye on the ball as much as I can. Then it almost became a rhythm thing in terms of little routines at the crease. That's how that came about."
Apart from the 28-year-old, right-hand batsman Joe Denly and pacer Olly Stone are the other two uncapped player that will travel with the team.