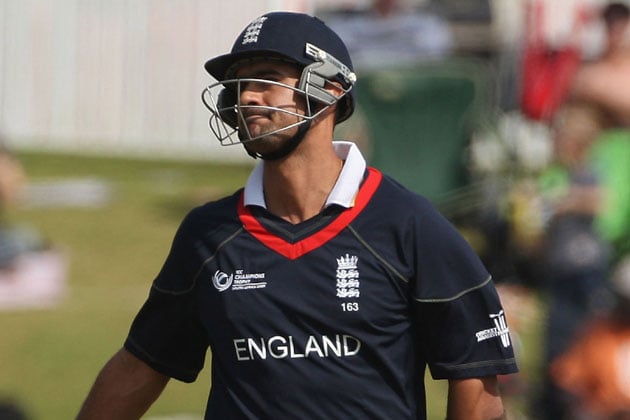 London: Former England batsman Owais Shah announced his retirement from first-class cricket on Tuesday. The 34-year-old Shah wants to concentrate on shorter formats of the game, meaning he could remain at Essex next season. Shah, who played six Tests and 88 limited overs matches for England, completed his first-class career with a hundred against Glamorgan last week.
"I have really enjoyed my Championship cricket career," Shah said in a statement. "I started off playing four-day cricket for Middlesex and my main aim was to play for England. "I have achieved this but now as time goes on I would rather concentrate on the shorter forms of the game.
"It's time for the young guys at Essex to come through in the First Team squad and it's important that I don't stand in their way. "Shah's announcement came four days after Essex team-mate Ravi Bopara had given away his retirement intentions on Twitter, by writing: "Congrats to Owais Shah on a GREAT first class career.
Finished with a fine century today. 45 first class 100s & a great man. Will be missed."Shah, who started his career at Middlesex, has played Twenty20 cricket in six countries and has played in the past four Indian Premier League tournaments, featuring for the Rajasthan Royals earlier this year. In total, Shah has made 16,357 first-class runs at an average of 41.94.