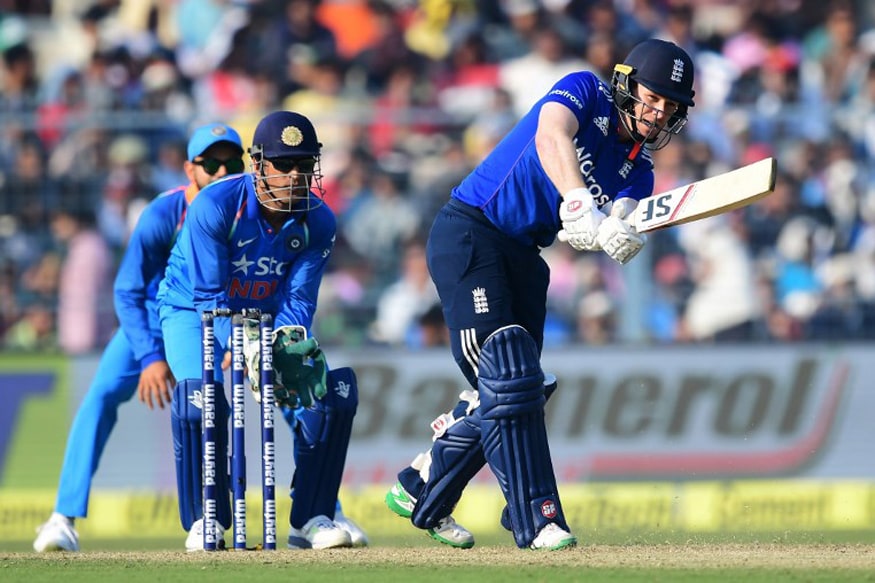 The three-game ODI series between India and England is set to be decided at Headingley on Tuesday, but host skipper Eoin Morgan has said that he loves the challenges of playing a tri-series more than a bilateral series.
"I am not a huge fan of bilateral series," he said. "Having a game like this is crucial for us. I do prefer a tri-series. The context. Every game brings something different with significance on it."
While everyone has been talking about how this series is a practice ground for the two teams ahead of next year's World Cup, Morgan feels otherwise.
"No not at all. The World Cup format has changed with the Round Robin, so you have a lot of games you have to turn up and do well on the day. This will be one of them. Given circumstances, conditions — Kuldeep Yadav might bowl really well — we just need to be in the frame of mind to play well."
Morgan also feels that the boys have started to pick Yadav much better. "We started better against him. And the more we face him the easier he will be to pick. But you still have to play him well. I thought Joe (Root) was quite significant in that — his rotation of strike, his calm head. I thought we did our basics right. It was much better."
On deciding to bat first even as pundits thought bowling first was a better plan, Morgan said: "There was about 4mm of grass on top whereas the game against South Africa there was about 8mm - which is quite significant. The difference between 20 for six was that it seamed for about half an hour or so, but not much more."
The game at Lord's also saw former India skipper MS Dhoni being booed for playing a somewhat slow knock. But Morgan didn't make much of it and said: "It is something that happens in India a lot, and when you are playing in front of a predominantly Indian crowd, you will get reactions similar to that. So when you hit a boundary there will be absolute silence or when you take a wicket — and the ground half empties when you are winning."