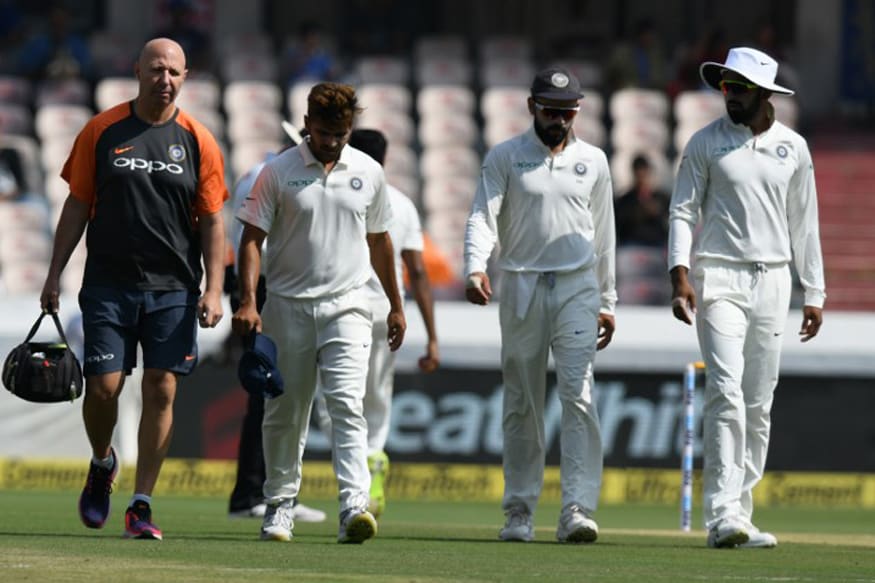 Shardul Thakur has virtually ruled himself out of contention for India's Test series in Australia, saying he will take at least seven weeks to recover from a right adductor tendon injury he sustained during the second Test against Windies. Thakur bowled only ten balls during that Test, which was his debut, before being forced out of the field.
India begin the Australia tour with a three-match T20I series starting on November 21 in Brisbane. They then play four Tests followed by three One-Day Internationals.
"Even if I try hard, I won't be able to get fit before the second Test in Australia (in Perth from December 14)," he told Indian Express. "A place in the T20Is or the Tests will be difficult. I will be eyeing the one-dayers instead. Let's see how my rehab goes. I will continue with my training for the next seven weeks."
Thakur, 27, was initially named in India's ODI squad for their ongoing series against Windies before being replaced by Umesh Yadav. He had also faced injury issues during the Asia Cup, when a 'right hip and groin soreness' ruled him out of the tournament mid-way. His selection, and subsequent breakdown through injury, raised eyebrows over the NCA's decision to give him a fitness go-ahead.
Thakur, though, revealed the two injuries were not related.
"The injury from the Asia Cup was different to this one," Thakur said. "During the Test match, I felt like my muscle was torn off. I started limping and when Virat (Kohli) asked me what was wrong, I told him it felt like a tear."