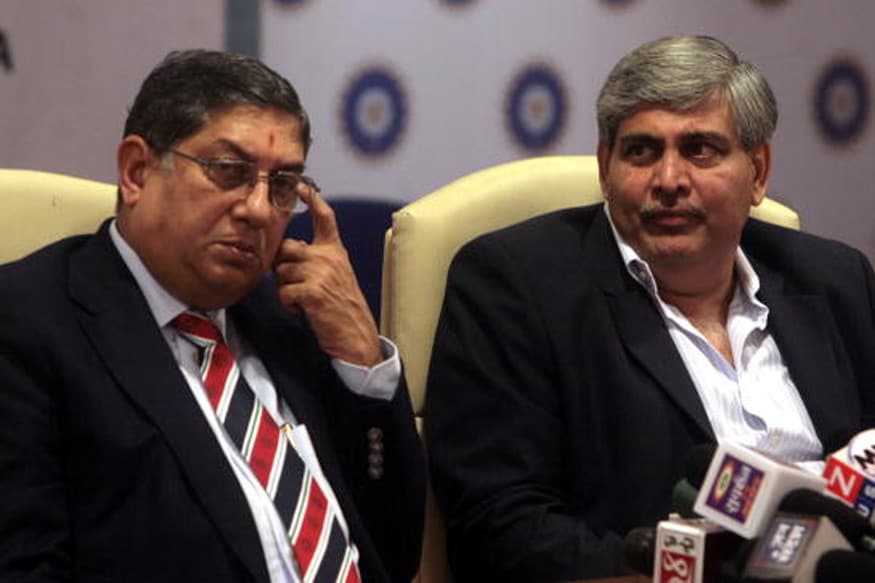 Former BCCI president and ICC chairman N Srinivasan launched a scathing attack on the current Indian cricket administration, saying 'everything is in complete disarray'. Speaking to Times of India, Srinivasan said opportunists within the board have led to the present situation, where there is 'nobody to take decisions'.
"Everything is in complete disarray. There is nobody to take decisions, rules are being changed in domestic cricket to suit personal needs, there are no committees in place," Srinivasan said. "From what had been a strong administrative policy that the BCCI had put in place, it's all being destroyed slowly. My question is, how bad were the previous regimes? Administrators in the past have helped BCCI reach where it has and look at how cricket has become a source of livelihood for scores of people in India."
Srinivasan dismissed suggestions that the current mess is due to events from five years back, when things started going downhill starting with the spot-fixing saga. He suggested that the two-year ban on Chennai Super Kings was a result of 'jealousy'.
"While I was in BCCI, I just did my job and if people appreciate it now, I'm happy," he said. "I did the same when I went to ICC. For the first time, I got India its due recognition in the committee of nations. Unfortunately, things have been frittered away by subsequent events and people. But you can't take away anything from India permanently because you have to recognise that India is literally sustaining international cricket. India is bankrolling world cricket. So, I'm not worried because, it may take time, but we will eventually get our due.
"No (CSK) player made a mistake. It was an attack on the superior performance of the team. Jealousy, maybe. The team did not deserve the punishment they got. The simmering anger among the players for being treated like this is what brought about the victory (in IPL 2018). They were determined to prove again 'we are the best'."
Srinivasan also lashed out at ICC chaiman and former BCCI president Shashank Manohar, saying he wants to destroy Indian cricket due to his jealousy. Manohar, as the chief of ICC, had undone Srinivasan's 'Big Three' financial plans, which had allotted more revenue from the ICC for India, Australia and England for contributing more income to the board.
"I think I clearly misread the man. He has hurt Indian cricket and he wants to destroy whatever legacy there was. That is sad," he said of Manohar, who he had a good rapport with initially.
"Jealousy? It is not everybody who can accept somebody else's success. Whatever gains India made, have all been given away. But what people don't realise is that Indian cricket will never lose this battle - from a national and global perspective - because the intrinsic strength lies in the way people love this sport in our country."
Srinivasan recently headed a meeting with several current and former administrators to chart the way forward for the board. The 74-year-old said he'll 'fight' his way back.
"Heading the BCCI is a public position and it comes with its share of problems too," he said. "But I've always been a fighter, and let me tell you, they picked on the wrong guy. You may defeat me and I'll accept it but I won't lose and go away."