Ex-Pak stars ask BCCI to look into Kambli claims
Former Pakistan players want an investigation into Kambli's claims that the 1996 World Cup semi-final was fixed.
Updated: November 20, 2011, 4:12 AM IST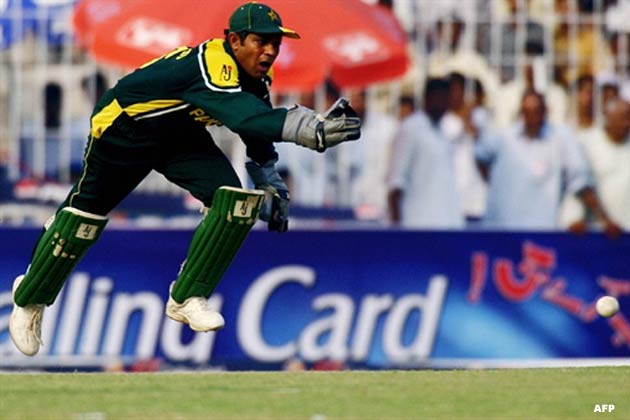 Karachi: The cricket community in Pakistan has lashed out at ICC president Sharad Pawar and the BCCI for their refusal to investigate claims by former India player Vinod Kambli that the 1996 World Cup semi-final against Sri Lanka may have been fixed.
"This is a former India player making a serious accusation and yet even Sharad Pawar in his capacity as ICC president has dismissed the issue outright, which is strange," former captain Rashid Latif told PTI.
"I don't see what is wrong in holding an investigation, even if Kambli has come out with the claims after 15 years. If there was no hanky-panky in the match, what do the BCCI or Pawar have to fear?"
Pawar had earlier said that that if Kambli was an honest cricketer, he should have voiced his doubts earlier. The BCCI also said that they did not see any need to take the allegations made by Kambli seriously and would not investigate his accusations.
"Kambli today has come out in the open because now, after our three players were jailed by a court, there is renewed confidence that people responsible for fixing and corruption can be punished. In the past, different boards and authorities have tried to play down this serious problem and brush it under the match, that is why no cricketer had the confidence to come out if he knew something or suspected something," Latif said.
He said the quick reaction of the Indian board and Pawar only showed how other boards were not willing to accept that their players could also be involved in corruption and that this was not a problem restricted to Pakistan.
Former captain Moin Khan also expressed surprise at the BCCI and ICC's reaction. He said while Kambli's decision to come out with his allegations was questionable, at the same time they were serious allegations and could not be ignored.
"How can the BCCI say it will not investigate the matter, and even Pawar is now ICC president and should be clear about his priorities," Khan said.
Former Test player Iqbal Qasim said the way the Indian board and the ICC have tried to ignore Kambli highlighted the bias in international cricket.
"It is now obvious that there are different sets of rules for Pakistanis and other countries, especially India, and I think our board needs to take a lesson from this," the former spinner said.
Former Test pacer Sarfaraz Nawaz said both the ICC and BCCI, after the recent spot-fixing trial, were scared that more corruption scandals would come out if they investigated the claims made by Kambli.
"Don't forget Kambli is talking about a match where India were captained by a man Mohammad Azharuddin, who was later banned for life for fixing, and yet the Indians are not willing to take the issue seriously. It shows their double standards," he said.
---
---
Team Rankings
Rank
Team
Points
Rating
1
Australia
3028
116
2
New Zealand
2406
115
3
India
3085
114
4
England
4326
106
5
Sri Lanka
2454
91
FULL Ranking
Rank
Team
Points
Rating
1
England
5405
123
2
India
5819
119
3
New Zealand
3716
116
4
Australia
3941
109
5
South Africa
3345
108
FULL Ranking
Rank
Team
Points
Rating
1
Australia
6047
275
2
England
5959
271
3
India
9319
266
4
Pakistan
6009
261
5
South Africa
4380
258
FULL Ranking