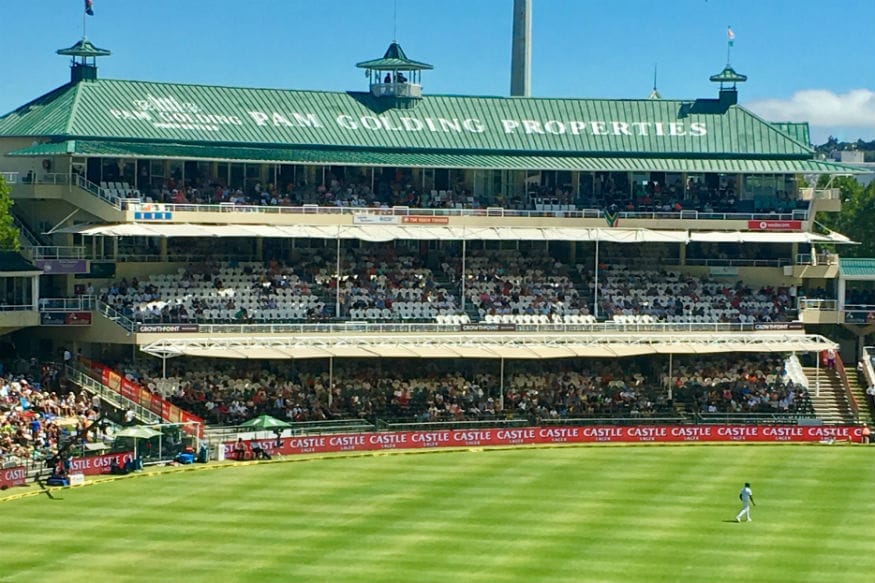 Cape Town: The first thing that comes to the mind of someone living in India when one speaks of renting, is a house. After that one thinks of a venue for parties or receptions, a conference room for meetings or maybe a car or bike to roam around the beautiful places. But what if one had to rent a dressing room to accommodate cricketers during a match? It is literally unthinkable in India. But that is exactly what Cricket South Africa has to do every time it hosts an international match at the Newlands Stadium in Cape Town from the Western Province Cricket Club.

While cricket crazy fans in India cannot imagine the Board of Control for Cricket in India having to take a dressing room in one of the international stadiums on rent from a private club, this has been the norm at the Newlands Stadium for the last 25 years, ever since South Africa's readmission into international cricket in 1992.

Speaking to CricketNext, WPCC manager Bradley and general manager John confirmed the same and said that the deal was struck by club chairman Bryan Biebuyck back in time and has helped sustain the ever-increasing expense.

"The deal was signed by Bryan and we do not think there is anything wrong in this and a fresh deal is signed every financial year. It helps us sustain the club. We have around 2,400 seats for members who get tickets to matches and also can have a good time at the bar and order good food at a discounted rate while watching the game. Say another 500 can come in to watch the game from our pavilion," John said.




Bradley echoed the sentiments and went on to add that they have also done enough to maintain the old-world charm as they have a board where the names of centurions and five-wicket takers are noted down, just like the Honour's Board at the historic Lord's.




"It comes at a very nominal fee and the players' dressing room is very well maintained and rather than making it swanky, we have tried to keep the old charm alive. You have to realise that renting out the dressing room during an international game is our way of earning revenue and sustaining the club. Not just members, even their families are more than welcome to come. Only, there is a dress code that needs to be followed and you cannot walk in wearing slippers or floaters," he smiles looking at the reporter's slip-ons.




The reporter asks if this is a 'Whites Only' club and the immediate answer is a polite 'No', and the reporter is informed that people of every race, colour and creed are more than welcome to the club where the love for sport is the only criteria for admission. "Wish you were around for the limited-overs series and then we could have shown you the diverse people who come in to watch the game from our pavilion," John reveals.

The WPCC was founded in 1864. The club owned the Newlands Stadium before it was sold to the Western Province Cricket Association in 2002. WPCC though remains the owner of the Member's Pavilion which has a ground floor viewing area and a top floor one. In fact, apart from sitting outside, the members can also walk inside and enjoy the game in the comforts of the air-conditioners and television fitted inside.

Speaking about the situation, Western Province Cricket Association member David Bookes said that a fresh deal is signed every season between the association and the club. "While the deals are negotiated in a very gentlemanly manner, it is inconvenient for WPCA as a new deal has to be brokered every year," he explained.

A CSA official refused to get into the debate on whether it was a more appropriate move to have new dressing rooms and said: "All I know is that the WPCA is planning new dressing rooms for which the WPCC will not have to be paid rent."

First Published: January 8, 2018, 8:14 AM IST