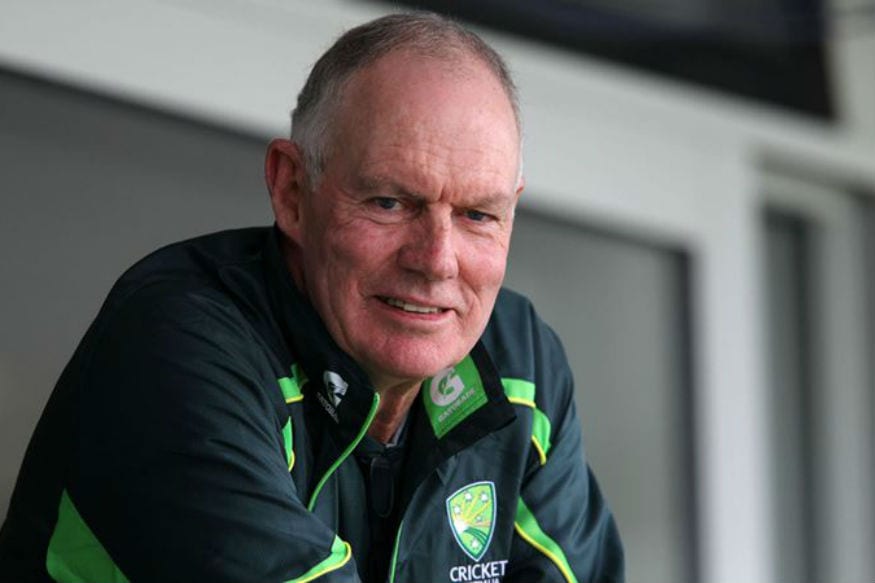 The runs aren't coming. The players getting picked are not doing the job. The best players around are serving bans. The public feel cheated, and have lost faith not only in those running the game but also in those representing them on the field. It's not a particularly good time to be an Australian in cricket.

And the scrutiny and criticism is that much more pointed if you are a selector. But, Greg Chappell, who has been involved in cricket for decades in virtually every different role about, is the kind of person who still thinks deeply about the game he loves so dearly and is not shy of speaking his mind. In this freewheeling chat with CricketNext, Chappell, one of the sharpest minds in cricket, takes a long, hard look at the state of the game, the challenges before us, Virat Kohli, and much more. Excerpts:

What is the biggest challenge facing the game at the moment?

The biggest challenge facing the game, particularly for the smaller countries, and I'll even include Australia in that list, because we don't have an unending resource of players, is from a batting point of view, the game is harder now than at any point in history. With three formats, young players growing up watching Twenty20 cricket and seeing what the top players do, and wanting to play all the fancy shots straightaway … it's an issue.

The players who are good at T20 now, grew up thinking about Test cricket or at worst, 50-over cricket. I grew up when there was only one format of the game. I played a lot of limited-overs cricket, but always with the mindset of Test cricket. I was able to develop a basic method and style of cricket that could then be expanded as ODI cricket came in.

How is this generation of players different?

This generation is the first one that has grown up with the three formats. Chopping and changing of formats, conditions perhaps being largely in favour of batsmen in a lot of formats, so they haven't developed a core ability in batting, not least of all in decision-making, and the ability to manoeuvre the ball through the field rather than just over the field. I see a lot of young batsmen who have a lot of talent but they have a totally different mindset and thought process around batting. When they get tied down, their get out of jail shot is a big shot rather than working it through the field, running hard, gradually building their innings and trying to expand it later on. They're going from zero to 100 km/h straightaway. It has challenged the game.

Has this been a challenge for Australia specifically?

I can talk particularly about Australia. It's challenging coaching, programming and pretty much every aspect of the game and I don't think we have adjusted as well as we could have. I'm not sure it's anybody's fault, but it's just something that's happened. We're putting out bush fires rather than planning how we go about it. Our current generation, the first ones to come through this new situation, the game hasn't adjusted quickly enough to be able to support them in the way that they need.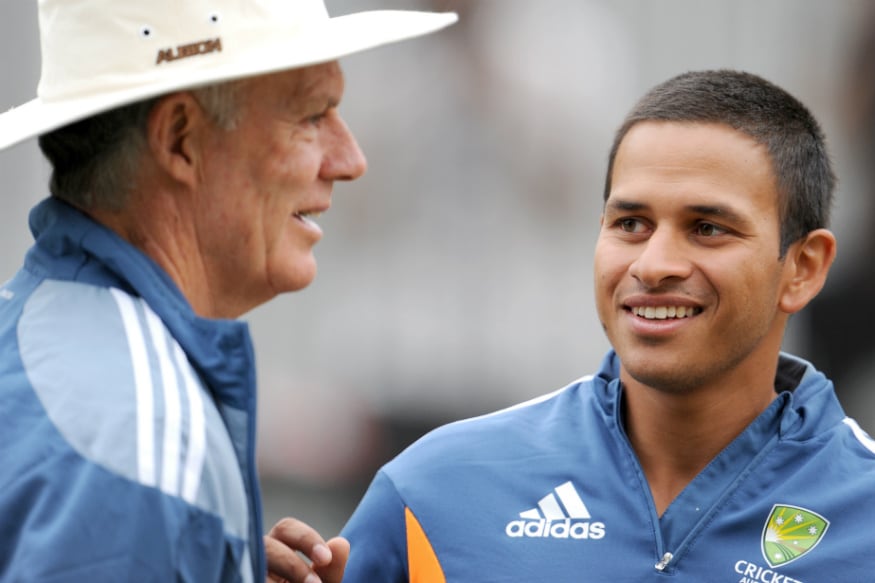 How has Twenty20 cricket and the advent of leagues around the world impacted the game?

The financial demands of the game have been huge: the formatting and scheduling has been fit to suit that side of it rather than the playing side of it. IPL has probably been good in many ways for Indian cricket. IPL is played at a certain time of the year and domestic first-class cricket is played at a different time of the year. So young batsmen coming through that system get to play long-form cricket over a few months. We fit in some one-day cricket, then four-day-cricket and then we have a big lump of T20 cricket in the middle of the season, and then we go back and finish off the domestic season. Young batsmen are not getting a good run at four-day red-ball cricket to be able to hone their game. They're constantly having to shift from one format to the other. There hasn't been a lot of discussion around how we can programme or schedule things better, how can we help produce the next generation of batsmen, better than we have so far. I'm sure it's a huge problem for most countries because they either don't have the huge population or the finances, and some have neither, to be able to develop long-form batsmen.

What is the challenge in developing long-form batsmen?

It takes a long time to develop a batsman. With all due respects to bowlers, who also have to be very talented, and it takes time to develop into a top-flight bowler, you get a few bites of the cherry as a bowler, but as a batsman, your chance may come before you are ready and then that opportunity might be gone. The pressure that applies is huge. The time that is required to develop as a Test batsman is huge. For instance, I was a selector when we picked Steve Waugh in the mid-80s and he took 27 Test matches to make his first hundred. He made runs in Tests, but his first hundred took 27 Tests. We wouldn't get the opportunity to do that with young batsmen today. You can imagine if we dropped Waugh after 10 Test matches we could have lost one of the best batsmen we've ever had.

Is the gap between first class and Test cricket a contributing factor?

If you speak to most batsmen who have been successful at Test level, it's probably taken them 20 Tests to work out their game, how it fits into this level of cricket, having enough confidence in their method that even when they fail they can go back and trust it. I don't know that it matters how much first-class cricket you've played beforehand, it still takes you 20 Test matches to work out your game and how it fits into that environment. Young players, certainly from an Australian point of view, are really struggling to get that continuity of red-ball cricket to be able to develop their game.

Some of the best players in the T20 leagues around the world, learnt to bat first and then they expanded their game to take in this new form. But the basic level they had skills, talents and resources to expand their game into this format.

What have you made of what you have seen of Virat Kohli on this tour?

Virat Kohli is one of the best T20 players in the world, he's also one of the best 50-over players in the world and he is one of the best Test players in the world. He didn't start with 20-over cricket. Ab de Villiers is another, he had an established game that he took into 20-over cricket.

David Warner is one who went from T20 to international cricket, but even he had played a lot of red-ball cricket by that point.

I think cricket without Test cricket will be less of a game. Kohli says it well: this is the most testing format and I want to be good at this and recognised at this. His attitude is not only important to him and to Indian cricket, it's important to world cricket. He values Test cricket and the effect that this has back into India must be enormous. And I think it's huge for the game. Because, if we give up on Test cricket, the game will be poorer for it. This is cricket. The others are forms of the game, but Test cricket challenges players in terms of skills, mentally, emotionally, endurance, psychologically, all of those aspects that other formats don't call upon. The game has to value Test cricket if we want it to survive.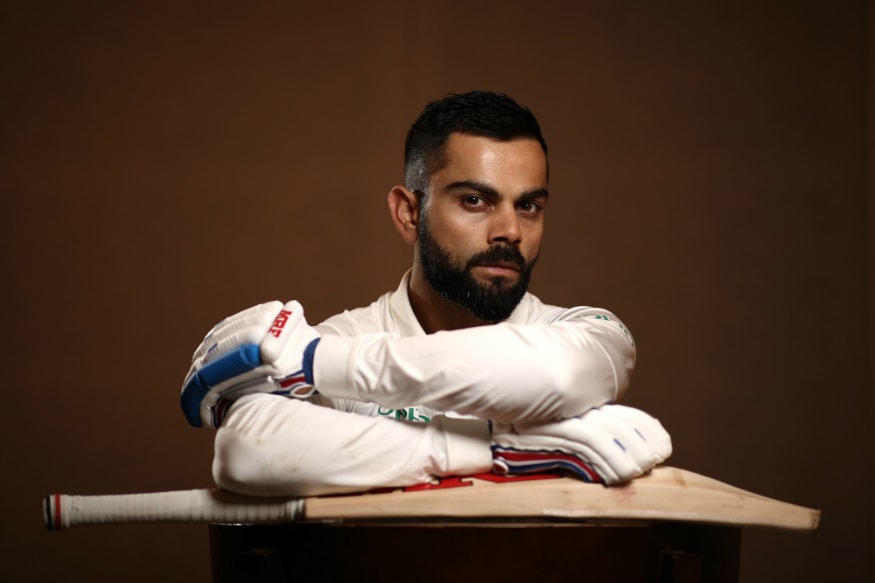 (CA/Twitter)

Does the cricket world have the people with enough wisdom to keep the primacy of Test cricket going?

I think that's a huge challenge for administrators around the world because most countries don't have the resources or the population to be able to develop great Test teams. There's a big difference between being a good team and a great team and India is doing it better than most. They have the personnel and financial resources and so they can still make a few mistakes and have a good outcome. We have a very limited pool of talent and we have to get the best out of that. For our size, the fact that we are still competitive, forget about at the international level, but even at the Under-19 level, suggests that we are doing something right. Our young cricketers don't play as much competitive cricket as an Indian of the same age. We only get access to our young cricketers in school holidays and then when they come out of the Under-19 programme that we get a chance to develop them into the kind of cricketers who might play international cricket. It is a huge challenge for us.

There's much more competition for talent in that there are so many sports in this country. There are sports that take away some of the best talents and offer financial rewards that are equal to what cricket offers so that challenges us in different ways as well.

What does each stakeholder — administrators, players, the media, sponsors, fans — need to do in order to keep Test cricket going in the long term?

Firstly, recognise what the issues are and then decide what is important. Each stakeholder group will look at the issues differently based on what they want. The game wants to make as much money as it possibly can, the players want to make as much money as they possibly can, the media, particularly the broadcasters, they want content and what people will watch, so that the sponsors then will come through with their money. So there are different demands on the game. At the end of the day it will be the public that decides what will work and what won't work. The public won't necessarily have the interests of what's best for the game at heart. Which is why it's so important that administrators, and to a lesser extent, players, work out whether they're just in it for the money or whether they're in it for the long-term benefit of the sport. And, as I said before, cricket without Test cricket would be poorer.

And is there the will within the game to ensure that Test cricket is cherished and protected?

We do have it in us, if we want to. From a Test cricket point of view, you need more relevance. Australia and England have a long history of playing each other, through the Ashes, and so there is that relevance but nobody else has that. There is not as much to keep them motivated towards Test cricket. Without relevance it will be hard to keep the primacy of Test cricket in the forefront of people's minds. The Test championship is an absolute essential if we want Test cricket to survive. If each Test and each series is going to have some relevance it's got to lead to something. If we continue to have bilateral series that don't lead to anything other than a trophy, then I think we're missing the point and we'll probably lose the battle.

What will help keep Test matches and series relevant?

If you don't have a world championship in some form, through which to incentivise the countries that don't have the resources, they're going to play fewer and fewer Tests. The number of countries that play Test cricket is already small and you don't want it to reduce any further. We probably need divisions with the prospect of lifting yourself up to a higher division. Then you will get investment in the game. I don't think you want India as the No. 1 Team in the world playing the No. 11 team, because it's going to be lopsided. The shorter formats allow more countries to be competitive, because it's possible to do so over 20 or even 50 overs. But over five days the better team will win out more times than not. To go five days, you need the talent, the fast bowling attack, a spinner, a balanced bowling attack and a batting line up that can do well against all types of bowling in different conditions. That's asking a lot.

What's the bottom line in terms of what needs to be done?

We need a unified approach to it. If those with the power are just happy for that to be the case and leave the rest to look after themselves, then we'll have a problem. Somehow the ICC has to be given the power to manage the game for the benefit of all, or it will fall over.

First Published: January 14, 2019, 8:58 AM IST