EXCLUSIVE | Legend Murali Not Hopeful of Future After Australia Walloping
The political interference in the selection of the Lankan team is also a major cause for concern.
Updated: February 4, 2019, 4:24 PM IST
After yet another big defeat in Canberra on Monday morning to concede the series in Australia 0-2, Sri Lanka legend Muttiah Muralitharan, whose name is inscribed on the series trophy between the two teams, has identified inconsistent performances by the country's new generation of players as one of the reasons for the slump. Sri Lanka have now lost six Tests out of seven this season and are languishing at six in the ICC rankings.
Young cricketers such as skipper Dinesh Chandimal, Kusal Mendis and Dhananjaya de Silva have struggled to fulfil the great expectations from them. Chandimal averages just 14 in 5 Tests this season, De Silva has an average of 18.25 in six Tests and Mendis averages 35.92.
"The younger players like (Kusal) Mendis have a lot of talent but they are very inconsistent. It puts a lot of pressure on their batting. It has been the same story for the last 3-4 years, there is no development that has happened. The young players that are coming through don't have talent and capabilities, what can they do if they are sent into the middle of international cricket," Muralitharan told CricketNext. "Sri Lanka is playing so poorly these days but Australia are playing badly too. However, Sri Lanka is playing worse than Australia.
"It's very hard to say if they could have pushed Australia and possibly won a Test match Down Under if they had raised their level a bit. I don't see it happening."
Former Sri Lankan batsman Russel Arnold though has faith in the ability of Mendis and De Silva. "Mendis did have a good 2018, he was inconsistent but he also scored a lot of those runs in sub-continent conditions, right now he is in alien conditions. Hopefully, he'll be better with the experience.
"De Silva looks a very good player, has a lot of time. He is pretty inconsistent and doesn't kick on. They have not identified the right position for him as well. In these tougher conditions, he hasn't come to terms as well yet," Arnold told CricketNext from Sydney.
Since Murali's retirement in 2010 as the highest wicket-taker in the history of the game, Sri Lanka have struggled to find a consistent strike bowler although Rangana Herath filled the void for a while. In fact, their recent run of Test defeats has coincided with the retirement of Herath.
"Rangana's retirement is a huge loss to fill," Murali said. "It came on the back of retirement of top-class players like (Kumar) Sangakkara and (Mahela) Jayawardene. It's very tough for any country to replace players of their quality. We were lucky for last 20 years — 40-50 unbelievable players we produced through school cricket. But school cricket standard has gone down, we have to produce from first-class but that is diluted and talent is not there."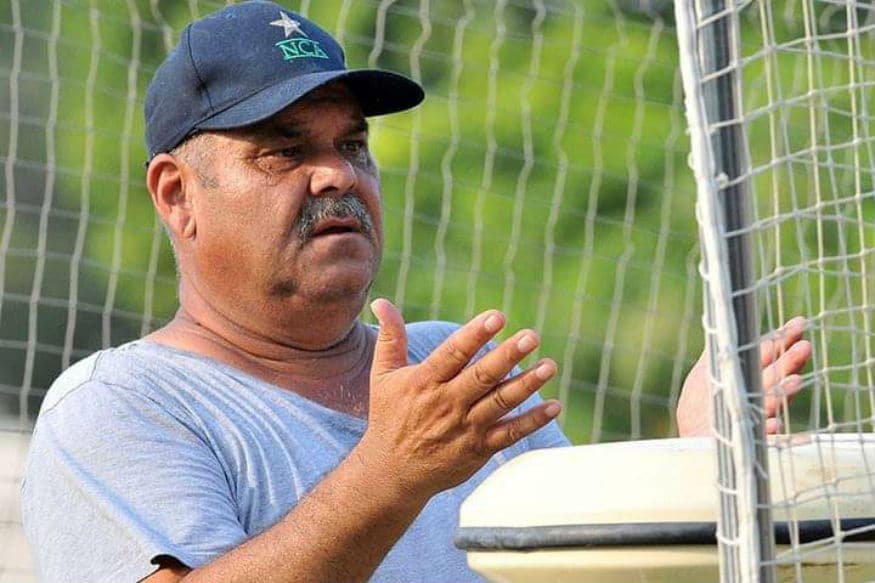 Former Sri Lankan coach Dav Whatmore also believes that injury management has been another big area of concern for the team. Even before the Lankan team headed to Australia, former skipper Angelo Mathews was ruled out with injury. The team headed into the second Test in Canberra without injured pace bowlers Lahiru Kumara, Dushmantha Chameera and Nuwan Pradeep.
"Even with those four (Sangakkara, Jayawardene, Tillakaratne Dilshan and Herath) there was a recent history of battling injury to crucial players," Whatmore, who is the currently the head coach of Kerala's Ranji Trophy side, told CricketNext. "Most international teams struggle but it takes little bit of organizing to get over that problem. I am not sure we have seen that from SL and it has been a real problem."
Apart from the injuries, there has also been the distraction of an ongoing ICC investigation into corruption, that Arnold believes is holding Sri Lanka 'back'.
"That's part of the uncertainty, nothing has been proved. I just wish that the guilty are named and punished, so SL cricket can move on rather than cloud hanging over," Arnold felt.
However, his former teammate Muralitharan feels that ICC have been premature in declaring that Sri Lanka are at fault.
"ICC is not putting out any names. Without that how can you accuse a country? ICC have to put out the names, saying this is what they have done and publicly announce it. You are doing injustice to whole nation. They have to put out the evidence, because of their doubt they can't say players are guilty. I am sure because of that also players are scared because so many things are not clear," Muralitharan said.
Team harmony has also come under the scanner with ugly incidents such as a fall-out on social media between ODI skipper Lasith Malinga's wife and Thisara Perera.
"It is certainly a distraction because at the end of the day it is the playing group. Everyone will be wondering what is going on. If there are differences, it is not good for the group," Arnold said about the social-media spat.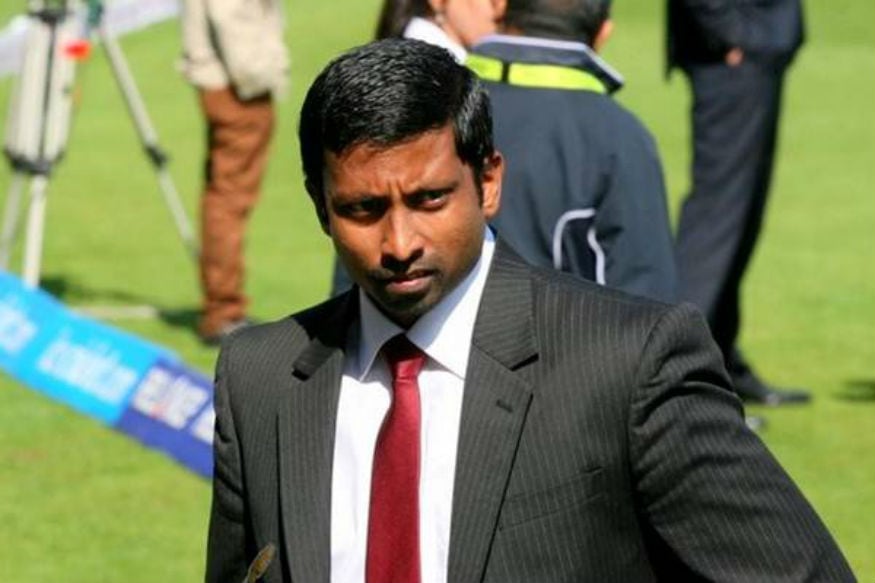 With a tough tour of South Africa next, there will be little respite for the team, though Whatmore is optimistic about the future.
"It shouldn't take as long a time as you think," he said. "The Under-19 team is doing well, 'A' team is in a healthy state. It's just a matter of finding the right team with consistency in selection. You have to identify who is the best players and then support them. They need to provide best facilities to the top group. You can't expect to bowl oppositions out when you have too many injuries to your main bowlers
"Then there is Akila Dananjaya, he's a mystery spinner and has been tested yesterday (in Chennai). I was around for his test, feel he could be passed soon. He could return and you need everyone available for selection and at a very healthy state."
On road map for Lankan team to get back on track, Murali said, "The problem is that cricket is not spread in all regions. It is restricted to only Colombo. If there is a poor but talented guy in Jaffna, it is not possible for him to come to Colombo. They are losing talent in other states. We have 9 provinces, only 1 or 2 district players can come because they are closer to Colombo."
The genial off-spinner gave the example of India as a success story that Sri Lanka should try to emulate. "India before IPL were struggling. They had good teams but not like this talent. IPL has spread cricket all over the country, that's why India is doing so well. A 19-year-old is getting a chance to face the world's fastest bowler and they are not scared. So when he goes to international cricket, they are not worried. So Sri Lanka cricket need to think of something on those lines," he said.
---
---
Team Rankings
Rank
Team
Points
Rating
1
Australia
3028
116
2
New Zealand
2406
115
3
India
3085
114
4
England
4326
106
5
Sri Lanka
2454
91
FULL Ranking
Rank
Team
Points
Rating
1
England
5405
123
2
India
6102
117
3
New Zealand
3716
116
4
Australia
4344
111
5
South Africa
3345
108
FULL Ranking
Rank
Team
Points
Rating
1
England
6877
275
2
Australia
6800
272
3
India
10186
268
4
Pakistan
7516
259
5
South Africa
5047
252
FULL Ranking