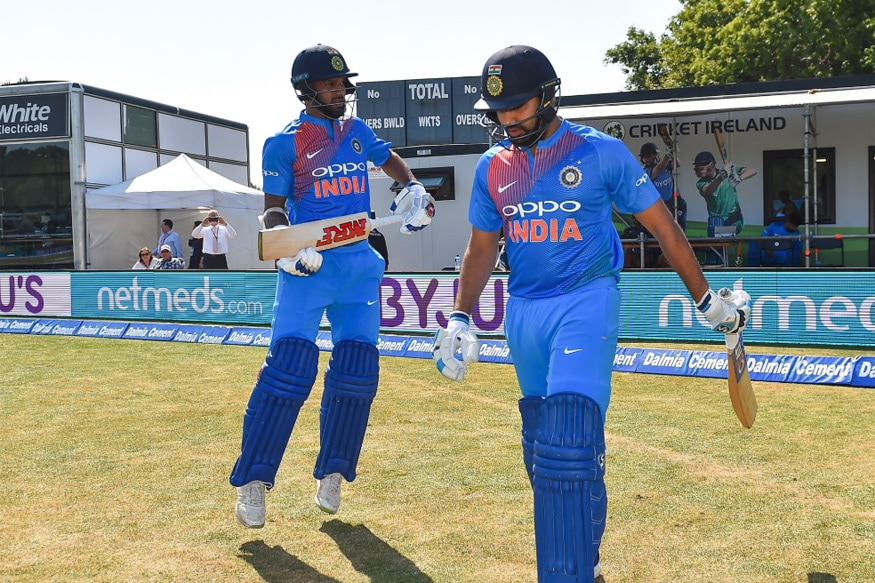 It's hard to think of a better opening combination than Shikhar Dhawan and Rohit Sharma when it comes to limited-overs format. The duo, who came together at the top of the order in the 2013 Champions Trophy, have gone from strength-to-strength in the last six years.

One-half of that combination, Dhawan has become a dominant force as an opener with 5178 runs at an average of 45.02 in One-Day Internationals and 1296 Twenty20 International runs at a strike-rate of 132.24. His return to Delhi Capitals will be a homecoming for the 33-year-old in the IPL after a gap of 11 years.

Dhawan, or Gabbar to his peers, spoke exclusively to CricketNext about his plans in the lead up to the 2019 World Cup, his evolution as a cricketer and return to Delhi Capitals.

Excerpts from an interview…

2018 was a mixed season for you and 2019 has started off in similar fashion. Are you happy with your form over the last year?

Last year was very good for me, I scored some 900 runs in ODI, I was top run-getter in the world in the T20 format. Few matches went here and there, which is alright. I look to find out areas where I can get better and become a better batsman. I am very happy and content in the way I have been performing.

You had a long break between the West Indies ODIs and the ODIs in Australia. How did you keep yourself in form during this time?


BCCI gave me time off because I was playing in all the formats for India non-stop. The five weeks that I wasn't with the Test team, the main aim was to train well so that I could get the strength back in my body and I should remain fresh for the World Cup.

This rest period is normal, it's not normal in our country because we play too much cricket but every other country has on off-season. I feel it was a good move when you look at the big picture.

All of the preparation right now is gearing up for the World Cup and the fresher the players are, the better it is for the team. It these five weeks, I did a lot of training and I have benefitted a lot from that as well. I am fresh and I am ready to go.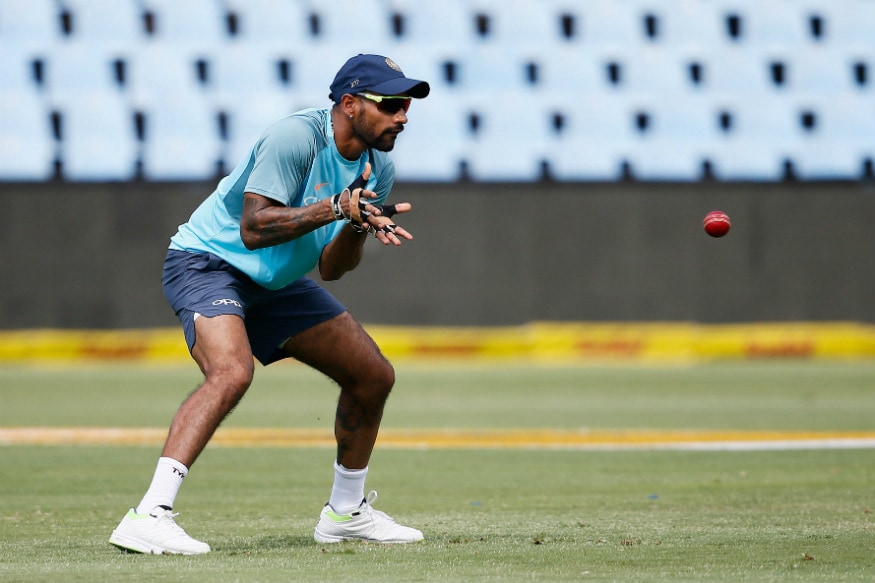 (Image credits: AFP)

You are returning to the Delhi franchise after a gap of 11 years. What is the difference between the Shikhar of 2008 and 2019?

I am coming back to the Delhi Capitals after a long journey. I have learnt a lot, of course, as a human being as well. When I left, I was just a 21-year-old and now I am 33. I have learnt a lot of things, made mistakes, improved myself and grown as a human being. I loved my journey.

It's good that I am coming back to Delhi Capitals with a lot of experience. When I left I was a rookie and now I am pro and I am going to share all that experience with the young boys in the team.

Tell us how IPL has helped you improve as a player?

IPL is the best thing that has happened to Indian cricket. The first year I played for Delhi franchise, we had (Glenn) McGrath, AB de Villiers, Viru bhaiya (Virender Sehwag), Shoaib Malik and Daniel Vettori. I shared the dressing room with them and it was a really big deal for me. Just spending time with them was great and that increased my confidence level. I scored 250-odd runs in my debut season.

Then I joined Mumbai Indians and I got the chance to open with Sachin paaji (Tendulkar). Even with Deccan Chargers, I played with (Kumar) Sangakkara and when I scored more runs than him, step by step it gave me confidence.

That's why I feel that our youngsters are so confident because they have got big exposure and it helps a lot. They bring that experience in the Indian team like Kuldeep (Yadav) has done as well as (Yuzvendra) Chahal.

You and Rohit Sharma have evolved into a very successful opening pair. Tell us about your evolution as an opening partnership.

I want to thank maalik (God) that my opening partnership with Rohit (Sharma) is still going strong. We have been performing consistently and both of us have performed well for the side. It feels good to know that we are counted among the top opening pairs in the world.

Both of our games have matured with time. The responsibility on our shoulders has also increased. We know how to go about an innings, when to take risk, when not to. We know the pattern of the team. Our strength is that technically also we are strong and game sense is also strong.

Rohit has over 200 games now and I have played 125 ODIs, so that also counts a lot. In pressure situations, we don't panic at all. This patience has come with time.

You have always done well for India in ICC events. This being a World Cup year, are you preparing yourself differently?

One-Day series against Australia is coming up. Preparation for ODI series is different from T20 because in the latter we take more risk. Also, we play according to the demand of the team and the wicket in ODI matches.

We have played so much in England, there won't be any special preparation for the series. The good thing is that we have a variety of 'throwers' in our team to help out with practice. They are both left-handed and right-handed and throw to speeds up to 150kph. When I prepare in the nets, I go with a plan.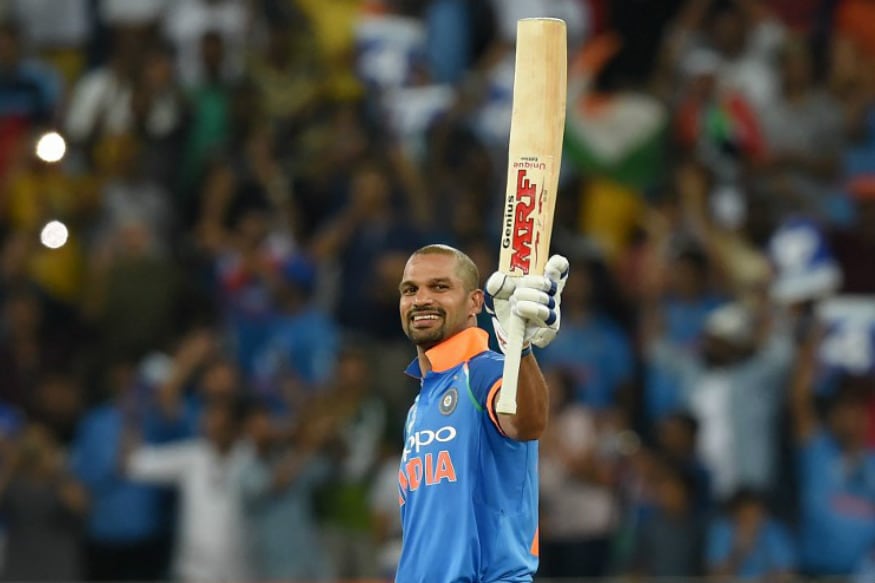 (Image Credits: AFP)

How do you rate the Delhi Capitals squad this season? What will be the team's strengths?

Delhi Capitals is a very balanced side. Our strength is in all the departments. We have good bowlers like (Kagiso) Rabada, (Trent) Boult and (Chris) Morris — who is a very powerful hitter as well. We have got a strong batting line-up starting from Rishabh (Pant), Prithvi (Shaw), myself, our skipper Shreyas (Iyer) and Colin Munro. In the spin department also we have good bowlers like Sandeep Lamichhane and the experienced Amit Mishra. We have got a very good blend and a great coach in Ricky Ponting. I am sure Ponting will bring a lot to the table.

Right now, I can feel a very good and positive vibe within myself and my team. Change is good and I feel great now.

You were part of the Delhi franchise in 2008 which reached the semifinals in the inaugural season of the IPL. Are you looking to match that result with the Delhi Capitals?

Not only matching that result, but we can also improve on it and go on to win the tournament. It's not written in stone, that if we haven't won in the past, we can't do it now (laughing). When a kid starts to run, he is not afraid of falling because he just wants to run. We will surely play the final and win it as well.

How will you be preparing for IPL, do you intend to take part in Syed Mushtaq Ali T20 before the event?

There is not much time to the IPL after the Australia series. We need to take a breather as well. The body is not a machine and it needs an adequate amount of rest. Muscles will only get stronger when it gets time to recover, which you can do only in the off-season. Break is very important for both mind and heart, it is very important to be relaxed.

I don't want to tire myself out before the IPL. I want to peak at the right time. Even in my break, I'll strategise very nicely — like I have comeback only today (Tuesday). Now I'll take a couple of days' break and then probably head off to NCA to train for a few days before the Australia series.

After all your success at the international level, what will winning the 2019 World Cup mean to you?

We have won the Champions Trophy, which is like a mini-World Cup. I personally believe that we shouldn't make winning the World Cup the end of the world. It's only going to create more pressure. We have to focus on processes and solutions because those are the things that are going to win you the World Cup. Only the thought is not going to win you the title, the road to the title is more important so don't mistakes on that road.

First Published: February 13, 2019, 9:06 AM IST