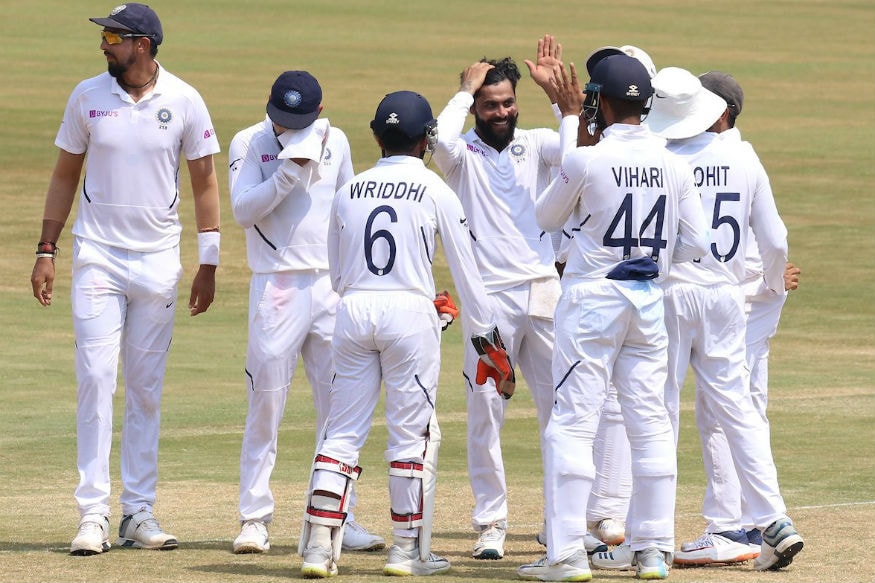 Anil Kumble said India's Test victories at home should not be undermined, saying they are no less than away wins. There is a tendency among the cricketing fraternity, fans included, to take wins at home for granted owing to India's dominance in these conditions. India have lost only four Tests at home since 2010, the last coming in 2017 in Pune.
Kumble said the perception that victories at home are easier has been there since his playing days.
"Yeah, that was the challenge when I was playing as well," Kumble told Cricketnext. "I mean, whenever India plays at home, you tend to take those victories for granted, and when you lose abroad, everyone jumps up and says that those are the matches that you need to win. In any other sport, take Tennis for example, nobody bothers about where you win. Yes, some people are clay court champions, some are grass champions but they're champions. So, you don't look at their record and say "no, no, this individual did not win do he's not a complete champion", nobody gets to that. They're all great players.
"So, yes, you need to give equal importance and I'm glad that since the advent of ICC's Test Championship, nobody looks at a home victory as lesser than an away victory. So, India has started exceptionally well in the Test Championship with 3 wins out of 3."
Kumble said it's important for a player to look at 'a Test match as a Test match' but stressed on the importance to win overseas too.
"You need to win overseas as well. If you want to be a complete team, you need to have consistent performances across formats and countries. In difficult situations, you want the team to respond. I think if you look at an overall 5-year period, and if you performed consistently well in all these counties and are winning series, then you're looked at as a very good team. Yes, you're judged by performances not just at home but you also how you've performed outside of India, especially outside the Asian sub-continent. So, yes, those performances certainly count a lot more when people assess a team's or an individual's performance," he said.
"But for me, as a player, you need to look at a Test match as a Test match, irrespective of where you're playing, you still have to win consistently those situations and those moments in a Test match. You have to identify the key moment and winning those moments will matter in a Test match. Although you have time to come back and those are little moments where India has done really well. Yes, you'll be judged by your performances, India was certainly judged by winning in Australia. People talk about the losses in South Africa and England, so those losses will certainly rankle as India keeps consistently winning at home. So, it's only fair that there's a debate. But having said that, I don't think anyone should take Test matches at home for granted."
India have begun another Test series at home on a winning note, defeating South Africa in Visakhapatnam. The second Test of the three-match series starts on Thursday (October 10) in Pune.