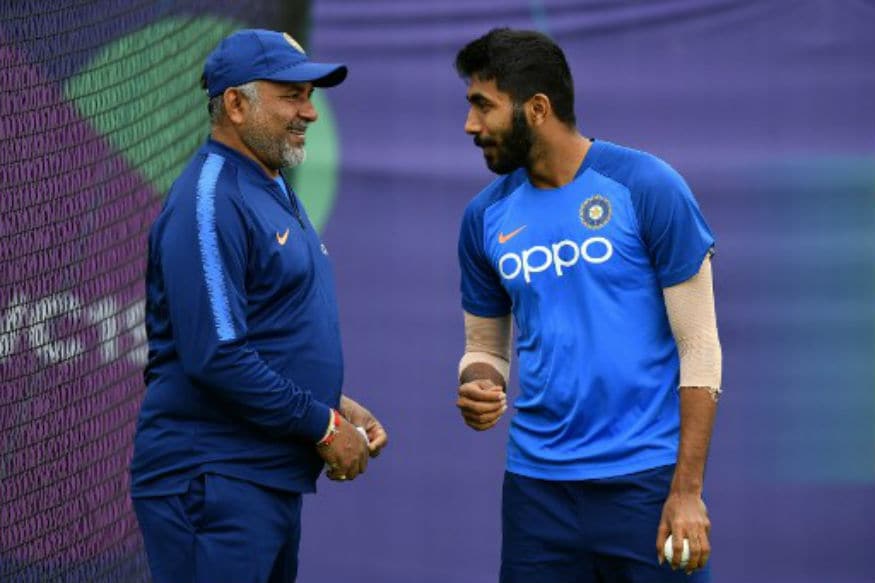 India's premier fast bowler Jasprit Bumrah will miss out on the upcoming Bangladesh series, after sitting out in the series against Proteas, owing to a back injury. But bowling coach Bharat Arun is confident that the speedster will recover fully in time for the New Zealand series that is supposed to begin on Jan 24 next year. In fact the Arun goes on to say that Bumrah doesn't need a surgery too.
In a chat with The Hindu, Arun further reveals that how fast bowlers are under the risk of getting injured, since it's an 'unnatural activity'.
"Fast bowling is an unnatural activity. Despite our best efforts there can be no guarantees. We expect Bumrah to be back sooner than later, hopefully in time for the New Zealand Test series that is our next big challenge. As of now, he doesn't need surgery," Arun said.
Arun was all praise for other fast bowlers Umesh Yadav and Mohammed Shami, who performed exceptionally well against the South Africans.
"He's (Umesh) strong and quick and now he is bowling in better channels, making the batsman play around the off-stump. He's got reverse swing, has a nasty short ball. He and Shami, who is fast, accurate and dangerous, are a potent combination."
Arun also gave an insight as how a change came about in the team, as far as fast bowling is concerned.
"In Australia in 2015 we had a team meeting and decided we would no longer complain about the pitch that was the same for both sides. Instead, we would adapt and play as if we were at home. It was a mental switch that made the technical adjustments, such as finding the right length, easier. That was the beginning of this exciting journey.
"We not only have quality pace bowlers but quality fast bowlers with different skill sets. And unlike in the past where we had one or two exceptional bowlers, we now have a bunch of pacemen who can bowl at over 140 kmph."