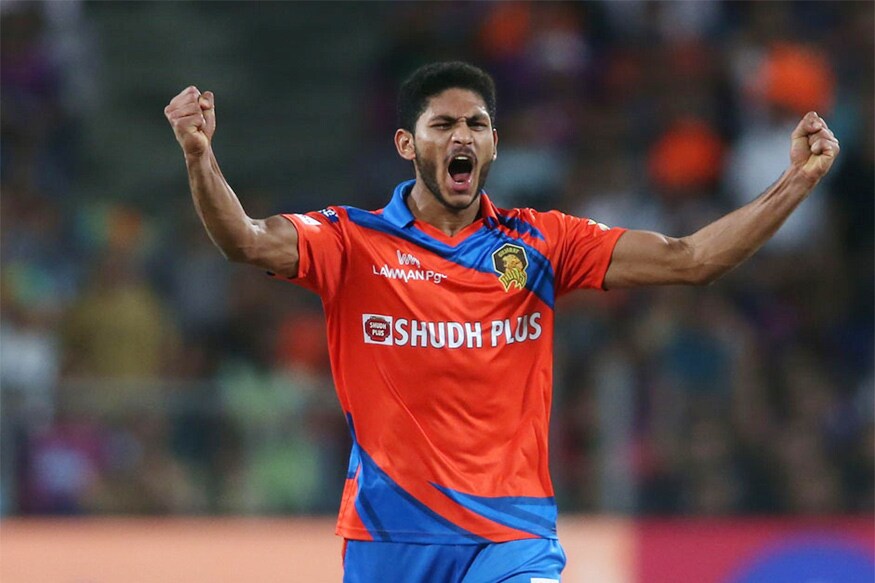 When Twenty20 cricket came into being in 2003, it was viewed with derision and scorn and thought of as a death knell for bowlers. The entire decade from 2000 to 2010 was one which was heavily skewed in favour of batsmen. The bats were bigger, the pitches were flatter, the batsmen were stronger, boundaries were shorter, and increased field restrictions meant that bowlers were in danger of being reduced to mere spectators. To make matters even worse, batsmen invented new shots like the ramp, the 'Dilscoop' and the switch hit. However, bowlers are a resilient species and they found their own ways to counter the innovative shots by the batsmen. They came up with the wide yorker, the slower bouncer, the knuckle ball, the carrom ball and managed to find a way to prevent themselves from being driven into extinction. In spite of bowlers adapting to the changing demands of cricket, the very nature of Twenty20 cricket means that bowlers have to resign themselves to their fate and try to minimize ways of being hit around the park. They can at least bowl to the fields that their captain has set and avoid too many variations in line and length, unless it is intentional with the appropriate field to back it up. If the bowler is all over the place with his line and length and tries too many different things without sticking to a set plan then he is guilty of letting his team down. The IPL is an arena where the inexperienced young rookie Indian bowler gets to share a dressing room with his seniors in the Indian team, and also with international players from other countries. So, all the bowlers can learn something new from their teammates and pick each other's brains to improve their skills. In the latest edition in 2019, in a match between Chennai Super Kings and Royal Challengers Bangalore, Umesh Yadav was almost unable to defend even 27 runs in the last over bowling to Mahendra Singh Dhoni. Even though Dhoni was at his devastating best, Umesh was all over the place and his performance was unworthy of an experienced international bowler. In this podcast, we look at some of the most expensive spells in the history of the IPL.
Varun Aaron (4/0/63/2), for Delhi Daredevils vs Chennai Super Kings, 2nd Qualifier, at MA Chidambaram Stadium, Chepauk, Chennai on 25th May 2012.
This was the 2nd qualifier and the DD skipper, Virender Sehwag won the toss and inserted CSK into bat. CSK got away to a brisk start and were 39 for no loss after 5 overs when Aaron was brought on to bowl. Aaron is a bowler who has been blessed with pace, and is someone who always goes flat out in his quest to take wickets without worrying about line and length and being economical. He knew that his main asset was his ability to hurry batsmen for pace and that he did not possess many tricks in his repertoire. He went for 13 runs in his first over with Indian opener Murali Vijay striking him for 3 fours. The first two were through extra cover and square leg off deliveries that were pitched up and the third four was hooked over short fine leg. It is a cardinal sin to bowl a short delivery with fine leg inside the circle. His 2nd over wasn't so bad with both Vijay and Suresh Raina helping themselves to a four each. In his 3rd over, he was pulled for a 4 by Mahendra Singh Dhoni through backward square leg and though he got the wicket of the then Indian skipper off the next ball, Vijay struck him for 2 fours of the last 2 deliveries, even though one was a fortuitous outside edge. The over went for 16 runs and Aaron had gone for 38 runs off his first 3 overs. His final over went for 25 runs with Dwayne Bravo hitting for 4, 4, 6, and 6 off the last four deliveries. The boundaries went to third man, fine leg, cover and extra cover respectively as Aaron bowled a lot of tripe. CSK went on to score a mammoth 222 for 5 and dismissed DD for just 136 to win by 86 runs and reach the final.  Aaron's spell showed that no matter how quick a bowler is, unless he has bowling smarts, he will be carted all over the ground.
Ishant Sharma for Sun Risers Hyderabad vs Chennai Super Kings (4/0/66/0), at Rajiv Gandhi International Stadium, Uppal, Hyderabad on 8th May 2013.
The SRH skipper, Kumar Sangakkara won the toss and inserted CSK into bat. Ishant Sharma has already played for India for more than 4 years, but was still a unidimensional bowler who didn't have many weapons in his arsenal, and exasperated his team's followers. His went for 11 runs in his first over which was not too bad but was guilty of giving width to Mike Hussey. He was struck for 3 sixes of the 3rd, 4th and 5th balls of his second over by Vijay. The 1st and 3rd six were struck well over backward square leg in spite of a fielder being stationed on the fence. The remaining 3 were dot balls and the over went for 18 runs. In his 3rd over, Ishant bowled well for the first 3 deliveries and conceded just 6 runs before spoiling the over with a slower ball, just short of a length which was hit over fine leg for a six. In his last over, Ishant was struck for 4 fours and a six by Suresh Raina and conceded 25 runs in the over. He was guilty of bowling full tosses, giving width, bowling bouncers which were not high enough and Raina made merry. Ishant went for 66 runs off his 4 overs and CSK piled on a nearly impregnable 223/3 off their 20 overs. At that time, Ishant's spell was the most expensive in IPL history. CSK restricted SRH to 146/8 off their 20 overs and won by 77 runs.
Umesh Yadav (4/0/65/0) for Delhi Daredevils vs Royal Challengers Bangalore, Feroz Shah Kotla, Delhi, 10th May 2013
The DD skipper, David Warner won the toss and elected to field. Umesh came in to bowl in the 6th over and got off to a good start, though he spoilt a good over by bowling a half volley on the pads on the last delivery, which was clipped for 4 by Kohli through wide mid-on. He bowled a good second over and was unlucky to be edged off the very first ball, by Kohli through the vacant slips region and the ball went for a four to third man. The second over went for 10 runs and Umesh had conceded 18 runs off his first 2 overs. However, he undid his good work off the first 2 overs by conceding 24 runs off his 3rd over. AB De Villiers struck a slow delivery which had a lot of width over extra cover for six and Kohli helped himself to 6, 4 and 6 off the last 3 deliveries. Umesh did not help his cause by bowling length deliveries and allowed both the experienced batsmen a free swing off their arms. It was atrocious bowling by a bowler who had international experience but didn't seem to learn from his mistakes. There was more carnage off the last over as Kohli struck him for 2 fours and 2 sixes from the 2nd to the 5th delivery. Umesh was unable to bowl a single yorker and kept bowling on a length and Kohli kept helping himself by playing shots all around the park. Kohli peppered the mid-wicket, extra cover and long on fence and even hit a six straight over the bowler's head. Umesh's last 2 overs had gone for 47 runs and converted what looked like being a below par total into a competitive one for RCB. They finished on 183/4 off their 20 overs. RCB restricted DD to 179/7 off their 20 overs and won by 4 runs.
Ashok Dinda (4/0/63/0) for Pune Warriors vs Mumbai Indians at the Wankhede Stadium, Mumbai on 13th April 2013.
The MI skipper, Ricky Ponting won the toss and opted to take first strike. MI were 11 for no loss after 2 overs when Dinda was brought into the attack. Dinda was a bowler who in spite of being short in stature could bowl with a bit of pace. He was bowling to the little master, Sachin Tendulkar who struck him for 4 consecutive fours. The 3rd four had an element of luck to it as it was edged in the air past point but the rest were all orthodox cricketing shots as Dinda erred by bowling very full and was punished. Dinda's first over went for 17 runs and it was an inauspicious start. Dinda was brought back into the attack in the 15th over and made a better fist of it by conceding 11 runs and even had a catch dropped off his bowling. In his 3rd over, Dinda was struck for a couple of sixes by Rohit Sharma and he even committed the unpardonable sin of bowling a no ball. One of the sixes was off an overpitched delivery while the other was off a slower ball that was short enough to be pulled over wide long on. The over went for 19 runs. Dinda could not make amends off his last over and was hammered for 2 more sixes by Rohit Sharma and his 4 over spell had gone for 63 runs. The Pune Warriors skipper erred by making Dinda bowl his full 4 overs and allowing Bhuvneshwar Kumar to bowl only 2 overs. MI had raced to 183/3 of their 20 overs and contained Pune Warriors to 142/8, to win comfortably by 41 runs. Dinda has since fall off the radar and with this kind of pathetic bowling display, it's not hard to understand why.
Sandeep Sharma (4/0/65/1), Sun Risers Hyderabad vs Kings XI Punjab, Rajiv Gandhi International Stadium, Uppal, Hyderabad, 14th May 2014.
The Kings XI skipper, George Bailey won the toss and elected to bowl first. Sandeep opened the bowling and got off to a decent start conceding just 6 runs from the first over. In his 2nd over, he conceded 7 runs and at the end of 2 overs, only 13 runs had been scored off his bowling. Sandeep is normally a medium fast bowler who swings the ball but he lost the plot in his 3rd over. He bowled 2 no balls, gave Shikhar Dhawan a lot of width and also dropped short which is almost a heinous crime at his pace. Dhawan capitalized on Sandeep's largesse by striking 3 fours and a six and the over went for 26 runs. Sandeep was brought on to bowl his last over, which was the penultimate over of the innings and he was all over the shop. The over contained a wide, plus a no ball which was a full toss over the waist, which was struck over fine leg for a six by Naman Ojha. He also bowled 2 wide deliveries and the over went for 26, and contained 2 fours and 2 sixes all struck by Naman Ojha. He did take the wicket of Moises Henriques but it was a case of too little, too late. His 4 overs went for 65 runs, which at that time was the 2nd most expensive spell in the IPL. It allowed SRH to post 205/5 off their 20 overs. In his spite of this horrendous spell of bowling, Kings XI's batsmen came to the party and overhauled the target with 8 balls to spare.
Basil Thampi (4/0/70/0) for Sun Risers Hyderabad vs Royal Challengers Bangalore at M. Chinnaswamy Stadium, Bangalore on 17th May2018. 
The SRH skipper, Kane Williamson won the toss and elected to field. RCB had a formidable batting line-up in Virat Kohli, AB De Villiers and Colin de Grandhomme. When Basil Thampi was brought into the attack, RCB were 51/2 and had not yet gotten away from SRH. Thampi was known as someone who had a good yorker and was blessed with good pace. He had an inauspicious start as both his first two deliveries were struck for six by Moeen Ali. The 4th delivery was dug in short without much intent and was pulled for four into the mid-wicket region. Thampi's first over went for 19 runs and he had been hit over mid-off, square leg and mid-wicket. He could not redeem himself after his poor first over, and in his second over was once again struck for 3 boundaries with Moeen Ali striking him for a four and De Villiers for a four and a six. He bowled a couple of full tosses which were not attempted yorkers, and even a wide and the over went for 18 runs. In his 3rd over, he conceded 14 runs with De Grandhomme striking him for a four and a six. He bowled full and wide with third man in the circle and a thickish edge went for four, and also one right in the slot which was hammered for a six over long off. In his last over, he was struck for a six by De Grandhomme and a four and a six by Sarfraz Khan. He conceded 70 runs off his 4 overs, which till date is the most expensive spell in the history of the IPL. Thanks to his profligacy, RCB piled on a mammoth score of 218/6 off their 20 overs and restricted SRH to 204/3 and won the match by 14 runs.