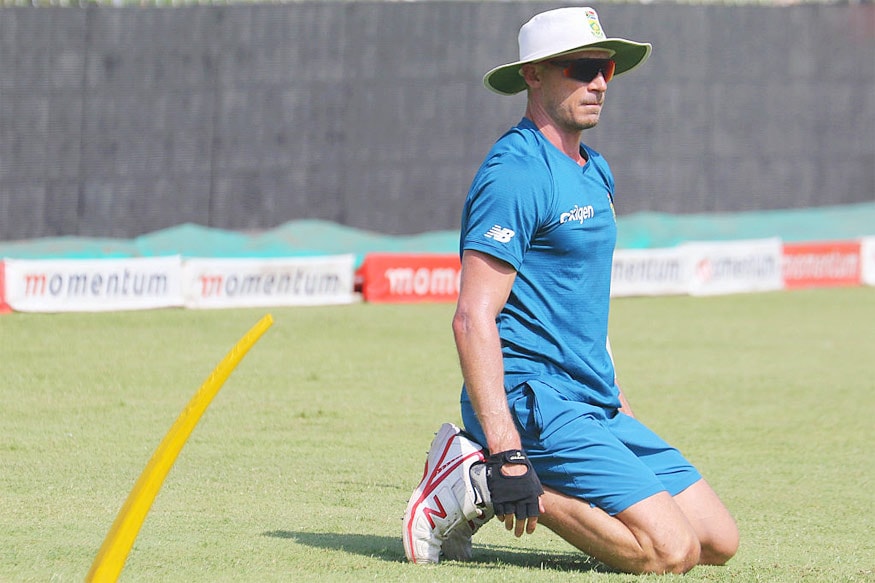 South Africa skipper Faf du Plessis Wednesday backed "dangerous" paceman Dale Steyn and the rest of his bowlers to wreak havoc in Sri Lanka on the eve of the first Test.

Steyn "gets one wicket and he is up there with the most dangerous bowlers in the world because he is so skilful. I am hoping to see Dale bowl really quick again," du Plessis told reporters.

"In our bowling attack that we have, we have the ability to get 20 wickets on whatever the surfaces. I think this series will be won where the batters need to stand up for both teams," he said.

Steyn, who is returning from an injury and last played a Test in January, is expected to be a part of South Africa's potent pace attack in the first of two Tests starting in Galle on Thursday.

The 35-year-old speedster needs three wickets to add to his 419 scalps and surpass retired quick Shaun Pollock (421) to become South Africa's leading wicket-taker in the five-day format.





Du Plessis said he was also banking on Kagiso Rabada to swing it South Africa's way and eventually to step into Steyn's shoes as their foremost attack paceman.

Rabada, 23, is returning from a lower-back injury that saw him miss the Indian Premier League, but is still the year's leading wicket-taker with 38 in seven Tests.

"The remarkable thing about KG (Rabada) is how quickly he learns. He has the ability to swing the bowl both ways which I think not many bowlers have," said Du Plessis.

"KG will take over that mantle (from Steyn). He has got the skills, pace and control to do well in all the conditions of the world," he added.

But Sri Lankan batsman Roshen Silva also struck a confident note, saying they will make most of the home advantage in conditions that favour spin more than seam.

"At the moment they, South Africa, are the number two team in ranking. We expect them to come really hard at us. (But) we have prepared and we will give our best," said Silva, who has played six Tests since making his debut in India last year.

"If you take Bangladesh and in India, we did well (during those tours). We will gave a good fight and we hope to win the series."

The two sides are also scheduled to play five one-day internationals and one Twenty20 international after the Test series.

First Published: July 11, 2018, 5:39 PM IST