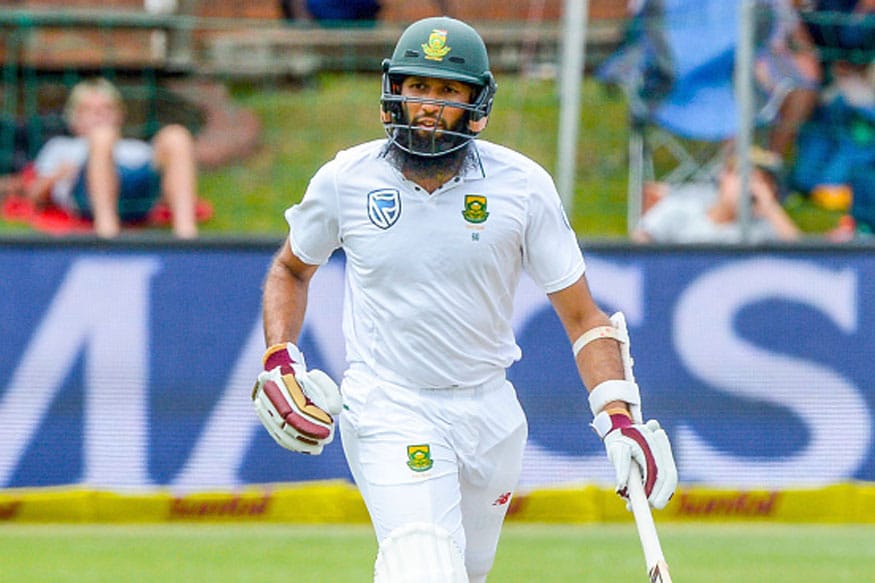 Johannesburg: Heaping praises on Hashim Amla, South Africa's Test skipper Faf du Plessis on Wednesday said the prolific batsman could be the last Protea to play 100 Tests.
The 33-year-old Amla is set to make his 100th Test appearance in the third and final match against Sri Lanka on Thursday, which du Plessis termed as something 'really special'.
"I am going to make a big call and say Hash (Amla) is probably going to be the last guy that plays 100 Tests for South Africa because of the way that the game is changing. It's a massive call to make. Test cricket these days... the game has evolved so much," du Plessis said.
"Quinnie (Quinton de Kock) and KG (Kagiso Rabada) are possibly looking at that as youngsters, but it's a long way into the future.
"If you look at Hashim and AB (de Villiers) and Jacques (Kallis) and Graeme (Smith) and all those guys, it was a period of a lot of Test cricket that was played over a long period of time.
"Now, there's lots of T20s, so I think the game is changing a little bit, that you won't play for as long because there is so much more cricket."
Hailing Amla's leadership skills, du Plessis revealed that he goes by the former skipper's guidance on the field.
"He has been the rock of our batting. He has been the most consistent player I reckon with Jacques Kallis that South Africa have ever had," he said.
"As a leader he's a huge asset to me — I rely on his knowledge a lot. Take away the runs, the demeanour and person he is in the dressing room is very calm. Even if he goes to the wicket and doesn't score runs, it feels like he relaxes the batting unit — he's just got that personality."
Already 2-0 up in the three-match Test rubber, South Africa will aim to complete a 3-0 whitewash of the visiting Sri Lankans when they take the field at the Wanderers Stadium on Thursday.
@media only screen and (max-width:740px) {
.quote-box{font-size:18px; line-height:30px; color:#505050; margin-top:30px; padding:22px 20px 20px 70px; position:relative; font-style:italic; font-weight:bold}
.special-text{font-size:24px; line-height:32px; color:#505050; margin:20px 40px 20px 20px; border-left:8px solid #ee1b24; padding:10px 10px 10px 15px; font-style:italic; font-weight:bold}
.quote-box img{width:60px; left:6px}
.quote-box .quote-nam{font-size:16px; color:#5f5f5f; padding-top:30px; text-align:right; font-weight:normal}
.quote-box .quote-nam span{font-weight:bold; color:#ee1b24}
}