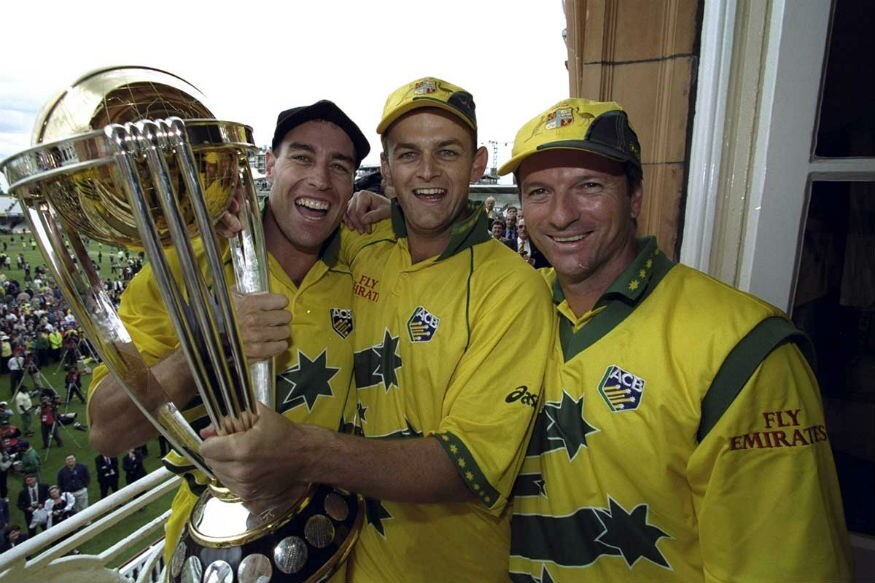 The 1999 World Cup-winning uniform of the Australian team was the overwhelming fans' choice to be the kit for the ODI series against New Zealand next summer. It emerged as the winner in Cricket Australia's (CA) #PickTheKit campaign with 67 percent of the 80,000 votes going in its favour.
CA, in association with kit-maker Asics and sponsor Alinta Energy, gave the Australian fans the choice to design Australia's 2019-20 ODI uniform. The fans voted over the past week with eight short-listed retro kits from 1981 to 1999 pitted in head-to-head battles in a bracket system.
The 1999 World Cup kit was a popular choice within the current team as well, with the players getting behind the campaign from India. One of the reasons that made the 1999 kit a clear winner was the 20th anniversary of the title won by Steve Waugh's Australian team in England.
Australia's kit for the 2019 World Cup, which is also in England, is yet to be revealed, but it will not be a revival of a retro outfit. Australia paceman Kane Richardson called the 1999 uniform a 'romantic pick'.
It all comes down to this... The final! Which retro kit do you want to see the Aussie Men wearing in the ODIs next summer?

Make sure you cast your vote! #PickTheKit

— cricket.com.au (@cricketcomau) February 24, 2019
"A few other boys have said they want numbers on the pocket of the trousers," Richardson revealed on The Unplayable Podcast. "I don't understand why we wouldn't do it. Nostalgia, and the yellow helmets — it has to be done!"
The 1999 uniform first beat the 1986-87 Perth Challenge, an ODI tournament held at the WACA featuring England, the West Indies and Pakistan that was held to celebrate Australia's defence of the America's Cup yachting trophy.
Having won that round with 69 per cent votes, it then claimed 68 per cent against the colourful kit from the 1992 World Cup in Australia.
In the final round of votes, the 'Lightning Bolts' design from 1992-94 that had the backing of all-rounder Marcus Stoinis and leg-spinner Adam Zampa was also swept aside as the 1999 look.
On a classic Australian Gold palette, the front of the winning kit features the Southern Cross in green and zooming in from the lower left. Green collar and cuffs with gold stars complete the top, while the left leg also bears the Southern Cross over a right-handed batter's thigh guard.
Final designs for the 2019-20 version of the retro kit will be revealed later this year after a design and consultation process.