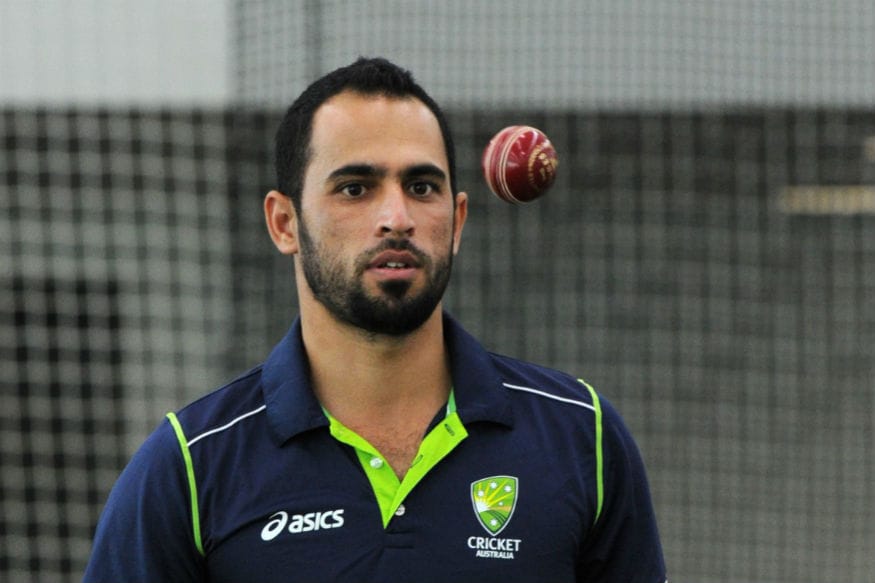 Australian leg-spinner Fawad Ahmed has decided to quit first-class cricket and concentrate on forcing his way into the squad for the ODI World Cup later this year.
Ahmed, who has to his name 156 wickets and three titles, confirmed that he won't be available for Victoria for the remainder of the season as he looks to go all in on an unconventional push for a national recall.
The veteran spinner has played only five ODI matches, the last of them being almost six years ago, but could be in contention for Australia's five-ODI series against Pakistan in the UAE in March.
The leg-spinner has been among the better bowlers recently and has more wickets than any Australian spin bowler in the BBL. Fawad will now spend the coming weeks in the UAE playing for the Quetta Gladiators in the Pakistan Super League, before returning to Pakistan for the T20 league's concluding stages.
It will be the first time he will play cricket in his native country since fleeing as an asylum seeker nearly a decade ago.
The spinner also says he holds no hard feelings towards Victoria despite losing his contract last summer and having featured in only two Shield games this season.
"I'm a cricket 'nuffie' so it was pretty hard for me. I love four-day cricket," Fawad told cricket.com.au. "The way I train and the way I love the game - I have spent hours and hours in the nets and enjoyed my time both on the field and off the field.
"It was a very tough decision, but that was the (best) available option and that was the future looks like. There is an end for everything.
"I still love the game – one-day, T20 or four-day cricket – but for me, the only available option was white-ball cricket so I'm going to continue to play 50-overs and T20."
Ahmed, who is available for selection in the domestic 50-over cricket next summer after he helped Victoria to the title, hopes to be able to continue playing T20 cricket for long as he takes the unconventional route to the Australian team.
"If I get selected against Pakistan that would be great. I'm not expecting anything but if something came up, I've been bowling really well for the last few years," he said.
"Performance-wise I'm in a good position and fitness-wise I'm pretty good as well. If something like that came up, it'd be nice to play with my teammates again, otherwise I'm very grateful for what I've had over the last six-seven years here in Victoria.
"This wasn't ideal for me because I wanted to play cricket and I wouldn't be able to play any cricket with Victoria if I was staying for the last couple of months of the summer.
"The best option was to move on and to get some cricket over there (in the PSL) in the near future. If something happens regarding Australia or anything, that (playing in the PSL) would really help my cause as well because I'll be in touch with white-ball cricket."
While the Australian team refused to play in Pakistan, Fawad is excited about the return with the PSL
Tim Paine was among a trio of Australians who played a three-match series in Lahore for an ICC World XI in 2017 and Fawad hopes international cricket will be back there in the near future.
"Since (recently-elected Prime Minister and former World Cup-winning captain) Imran Khan came to power, the law and order has been great and there's been no such problems," said Fawad, one of six Australians competing in the PSL.
"I have seen Australians like Tim Paine, George Bailey and 'Cuttsy' (Ben Cutting) visit for the World XI and last year in the grand final of the PSL (was held in Karachi).
"People are very passionate about it, they have been deprived for almost 10 years now. Hopefully they will have something to cheer and cherish … the kids will come and watch their own heroes and the ones from overseas as well and from Australia. I still love Pakistan – that's my country, my family is there, that's where I was born, that's where I grew up.
"At the same time, I love Australia, that's my new home. I'm not comparing them – it's like a Mum and Dad, you love both."