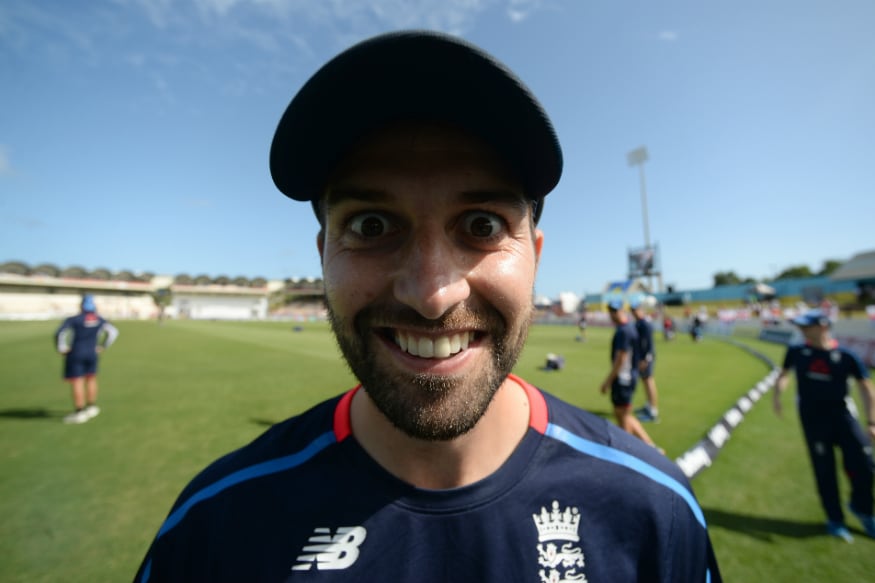 Mark Wood once again became the talk of the town when he destroyed Windies batting line-up in the third Test with some fearsome display of fast bowling to help England manage a consolation win in St Lucia.
Wood constantly touched the 95mph-mark to claim his maiden five-wicket haul in Test cricket. The 29-year-old just couldn't hide his excitement when he spoke to the Guardian about that spell.
"You almost feel like a superhero. I've been playing Mario Kart recently and yeah, it's like when you get a magic mushroom and you're just absolutely flying," he said.
Wood said he has already watched the highlights of that spell over 20 times and will rewatch it again whenever he is feeling low.
"I'll never forget the feeling of that spell," he said. "If I'm ever down about my bowling I'll rewatch the highlights. I've watched them about 20 times already – probably more. This will sound bad but seeing it back I just thought: 'Wow, that's me.' I couldn't believe how well I bowled and how fast it looked on TV. I was so happy."
The Joe Root-led side had already lost the series by then, but Wood's performance in the final Test left the entire cricket fraternity in awe. Wood got rid of Shai Hope, Roston Chase and Shimron Hetmyer in the space of 19 deliveries just before tea on the second day and was aware of the fact that Windies batsmen were slightly nervous while coming out to bat.
"You could see their batsmen coming in and looking more nervous," he said. "Hetmyer had attacked our bowlers from the outset in the first two Tests. I expected more of the same and when he didn't I thought: 'I've got him here. I'm on top of him.' As soon as you feel like that it's like: 'Right, any ball I can get a wicket.' I was so in the zone too, I didn't know my field. I was just so focused on the batsman."
Wood had earlier told TalkSport that Hetmyer had "two feet in the toilet" before the left-hander edged a 91mph lifter to the first slip. While England batsmen were at the receiving end in the first two Tests, Wood said he enjoyed shifting the panic over to the opposition, as he had done in Australia last winter.
"I'd been with the Test squad towards the end of the Ashes and the lads had got peppered. So when the ODIs came, I told them: 'Right, I'm going to hit David Warner in the head first ball' and I was pretty much on the money. A few came over after I got him out a couple of balls later and said the mood had changed. I wanted to have that same impact here.
"West Indies had put our batters under the pump. But I always watch the home team's bowlers – after all, they know the conditions – and with Kemar Roach closer to my height [6ft] and Shannon Gabriel the pace I aim for, I took bits from both. Starting well was important. They suddenly thought 'he's on it here' and it changed the mood again."
This was Wood's first Test since May 2018 and the right-arm paceman has only featured in 13 despite making his debut in May 2015 because of some injuries and inconsistency. Wood heaped praise on the entire team management and said now he feels like he belongs at this level.
"I held the ball up and felt so proud, then I got into the pavilion, had hug with the physio Craig de Weymarn – he's touched me in places my wife never has! – and it all sunk in. It was everything I'd wanted after all I'd been through with injury," he said.
"I know it's only one five-fer and there's Jimmy and Broady with tons of them, but it was so special. I felt I finally belonged in the England Test team. I put the ball in my England cap, sat them next to me and just looked at them. All the emotions came out. I was a bit teary."