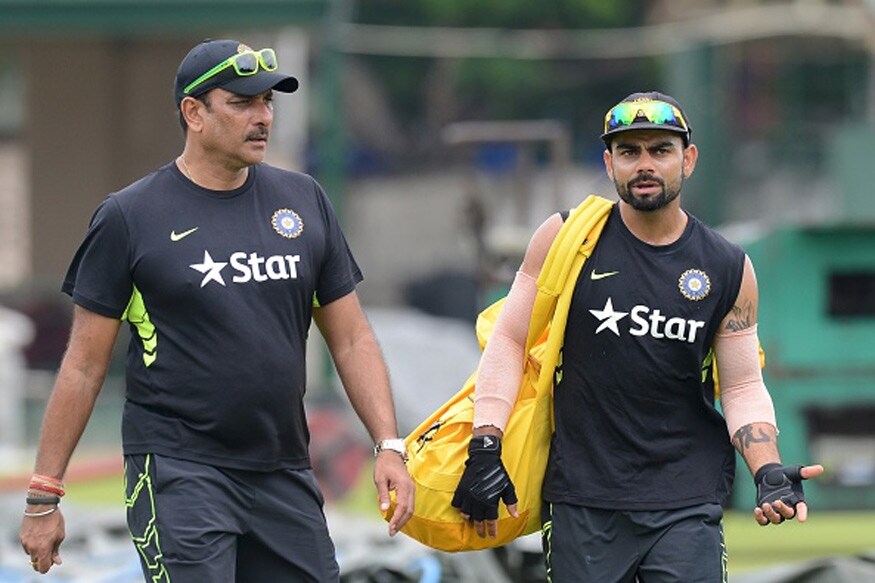 New Delhi: Indian cricket team fielding coach R Sridhar feels that Ravi Shastri and Anil Kumble are two different personalities and their way of leading a side cannot be compared. Former team India director Ravi Shastri has also thrown his hat into the ring and has become the front-runner to be named as the head coach. The position has been vacant since Anil Kumble decided against taking an extension after describing his partnership with skipper Virat Kohli as 'untenable'.
Also Read: Ravi Shastri to Apply for Team India Coach Job
However, there won't be any such problems between Kohli and Shastri, who have known to have gelled really well in the past. Sridhar — who has been part of the Indian dressing room for three years and has worked with both Shastri and Kumble — chalks out the difference between the two greats.
"Shastri was somebody who was character-based. He wanted characters in the team, so he worked on that kind of approach. He wanted to take that approach to the field. Kumble was someone who wanted to achieve excellence in his own way," Sridhar was quoted as saying by the Indian Express.
"They were two different people, they cannot be the same," added Sridhar.
Sridhar also stated the fact that as a coach, one has to ensure that every player in the squad is in the right frame of mind mentally for them to perform at their optimum levels.
"What is important in today's cricket as a leader is to follow the energies within the group. It is important to be receptive. You have to yield to the demands of the group and you have to make sure that each guy is in the best possible space," says Sridhar.
Probably, this is where Kumble lacked as in his parting message on Twitter, he revealed: "The captain had reservations about my style and my continuing as the Head Coach."
And this is where Shastri becomes the front-runner for the job as earlier, a source close to developments had told CricketNext at the Board had approached Shastri on the insistence of captain Virat Kohli.
Also Read: Won't Stand In Queue, Want Guarantee On Team India Coach's Job
"It is no secret that skipper Virat Kohli wants Shastri back at helm and Shastri was spoken to so that he applies for the interview process," said the BCCI official.