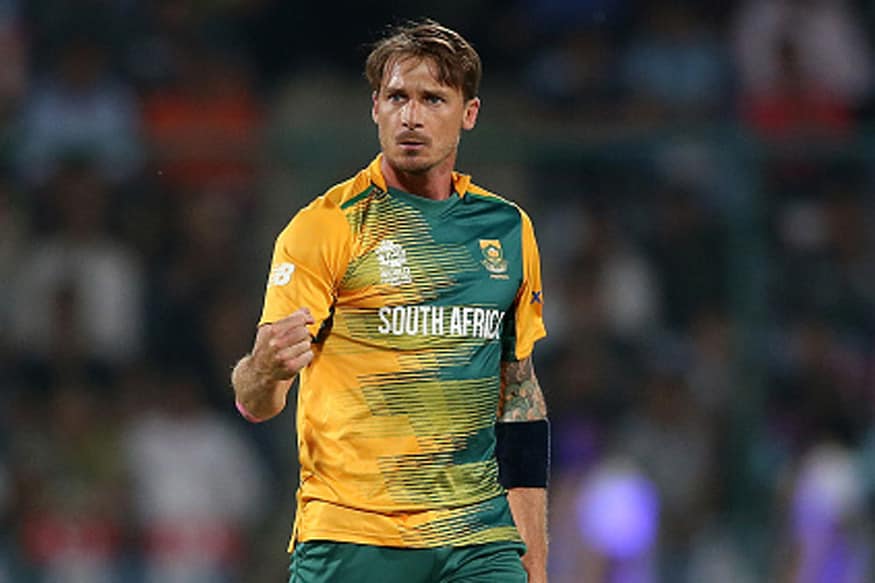 Speedster Dale Steyn has been grappling with recurring injuries over the past few years, but now fit and in the One-Day International side for the first time since October 2016, the 35-year-old wants to stake claim in the South African side that will travel to England and Wales for the World Cup next year.
Steyn has been included in the 16-member squad for the three-match ODI series against Zimbabwe at home later this month and admitted having not played white-ball cricket for so long was going to be a challenge.
"I'm feeling really good," he said. "Having played my last game only two weeks ago for Hampshire I feel like I'm going, I'm flying.
"But white ball is a whole new challenge. I've been playing red ball in UK, so white ball is going to be a different challenge. All the skills, batters coming at you, the Powerplays all of that kind of stuff. And I haven't played white ball international cricket for quite some time."
The pace sensation will have to fight for a spot in the 50-over squad with Kagiso Rabada and Lungi Ngidi, both of whom have made quite a name for themselves in the recent past. But Steyn insisted that both bowlers will relish the challenge of fighting for places.
"I think Lungi and KG would also appreciate the fact that I'm coming back into the side because they would also know that their positions are under threat. We all are. You can only take a handful of these fast bowlers to the World Cup and we're all fighting for a spot. It's good to have challenges," he said.
Steyn was part of the South African unit in the 2015 World Cup that suffered a heartbreak at the hands of New Zealand in the semi-final. The pacer admitted that he would love to be a part of the World Cup squad next year but said that nothing would please him more than South Africa winning a World Cup medal, even if it meant him not being a part of the setup.
"Everyone wants to go to the World Cup and I would love to go to the World Cup, but individually I would love nothing more than to see the Proteas win a World Cup," Steyn said. "And if that means that I don't go, then so be it.
"I did my job coming in here, pushing guys to perform at their best. Pushing KG, pushing Lungi, pushing Andile, all these guys. I'm just happy to be here, playing cricket, and challenging them."
Steyn was effusive in praise of Rabada, who has blossomed into one of the best pacers in the world at the moment. The 23-year-old is ranked eighth in the ICC ODI rankings while holding the second spot on the Test charts. Steyn also heaped praise on 22-year-old Ngidi insisting that the two pacers were the future of South African cricket.
"KG is phenomenal," said Steyn. "Over the last few years, he's won awards that I didn't even know existed. He's brilliant.
"Lungi is just feeding off that, and he's also great. He's special. He's really young. And the only thing I can ask is that the media and the people of the country just understand that these are two very young men, and they're doing their best to win games for South Africa and they're extremely talented, but they also only have a handful of cricket games between the two of them.
"So let's not look into it too deeply right now, let's give them the freedom to play and the time to grow because they're special talents."
In the nets, Steyn is busy polishing off his yorkers but said that the most important thing, especially in the shorter formats of the game, was getting into the right frame of mind mentally.
"I'll just work on a couple of skills: yorker, a couple of slower balls, and all the skills a fast bowler has in their arsenal. But then it's just mindset," said Steyn. "You know, it's getting used to the fact that there is a chance that you could go at eight an over, even 10 an over. A lot of us run in and we think that four and a half an over is perfect. Those days are gone! No bowler runs in and takes 3 for 40 anymore. Bowling in Powerplays is really difficult.
"ODI bowling is really a mindset thing right now. And if you can get into the right mindset and be content with the fact that one day you might go for a 100 and the next day you might be the hero, then you'll be fine. It's just a mindset really when it comes to one day cricket."