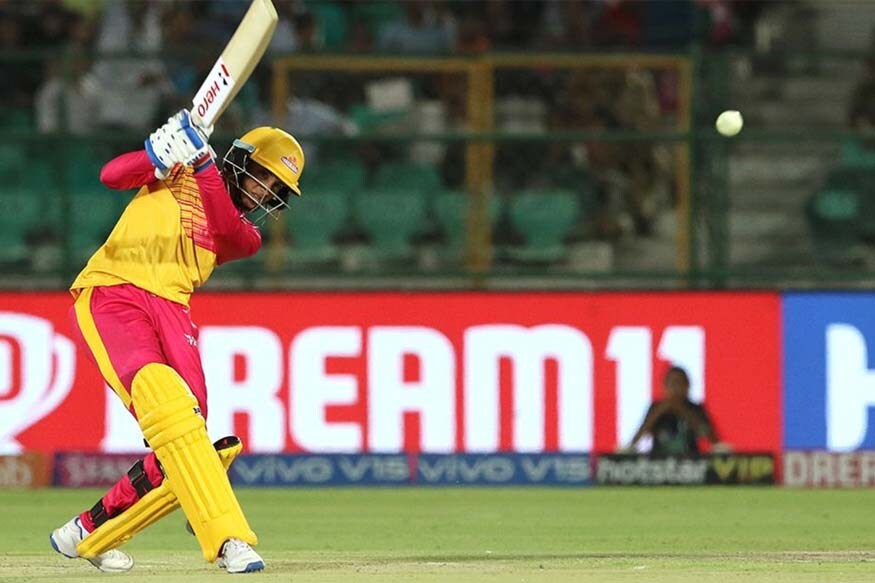 She is just 22 years of age but she is the No. 1 T20 women cricketer in the world. In a short span of time, Smriti Mandhana has created a niche for herself in all formats of the game.

Mandhana has become the rock around which the Indian batting in ODIs and T20s rotates. Four half-centuries in her last five international games was followed up with a brilliant 90 in the opening game of the Women's T20 Challenge otherwise dubbed as the women's IPL.

Although her team Trailblazers failed to reach the WIPL final, but Mandhana had something to cheer about when she was picked as the 2019 Women's International Cricketer of the Year at the CEAT International Cricket Awards in Mumbai on Monday evening.

"Winning the Cricketer of the Year award means a lot to me. It means you work hard for a year and get validation for your performances," Mandhana told exclusively to CricketNext on the sidelines of the CEAT International Cricket Awards.

One of the criticisms for the Indian women cricketers in the recent past has been their inability to maintain a healthy strike-rate with the bat. But Mandhana is one of the exceptions with strike-rates of 83 in ODIs and 119 in T20 games.

"We have spoken to (WV) Raman sir (coach) about it. We are having camps in a month's time where we'll be working on it. Strike-rate is also linked to fitness in women's cricket, to hit long sixes, fitness comes into play. We are working towards improving our strike-rate. Jemimah (Rodigues) is now hitting 120-130, because of her mindset," the Mumbai-born opener said.




Along with Harmanpreet Kaur, Mandhana has become a regularly feature in T20 leagues around the world including Women's Big Bash League and Kia Super League. The young opener feels WIPL has helped the team identify it's needs for the women's T20 World Cup which will take place in Australia next year.

"WIPL was an amazing thing. The last couple of years we have been doing well in One-day format, in T20 format we have been lagging behind. I hope WIPL will help us get the team right before the next year's World T20 event. We need to get the bench strength in place and find players who we feel can perform under pressure. It was a great initiative by the BCCI and hope it is start of the something new and big," Mandhana said about the WIPL.

However, Mandhana doesn't want to compare the WIPL to any of the other T20 competitions around the world yet.

"WIPL is just starting off right now. We have just played with three teams while in WBBL we have eight teams. I think when we have similar amount of teams, then we'll be able to compare it. WIPL is at the starting stage right now. It is an amazing exposure for women's cricket, that's what we are thinking right now," she said.

Last season, Mandhana was sensational in the Kia Super League in England with most runs in a season (421), most sixes (21), highest strike-rate (174). She missed finals day, which clashed with a BCCI training camp but was still named the Player of the Tournament.

While England was a roaring success, an injury at the WBBL in 2017 changed Mandhana's career forever. "I spent a couple of months on crutches and away from the game. It gave me time to look back on my career and set my priorities right. I began to enjoy my cricket much more after returning and that has shown in my game," Mandhana said.

She was also full of praise for the new women's coach WV Raman for inculcating 'patience' into her game. "Raman sir is a great coach. He has helped everyone feel relaxed. As a batsman he helps me a lot, developing my patience or my power game. He keeps giving some inputs about long hitting," she said about Raman.

Finally, asked about India and her own preparation in the lead up to the 2020 women's T20 World Cup, Mandhana said, "We have 2-3 series before the World Cup. We'll look at how we can improve individually and as a team. For me personally, I would have liked to play in KSL and WBBL to prepare. It will help me get ready but as a team we are going to regroup."

First Published: May 14, 2019, 5:13 PM IST