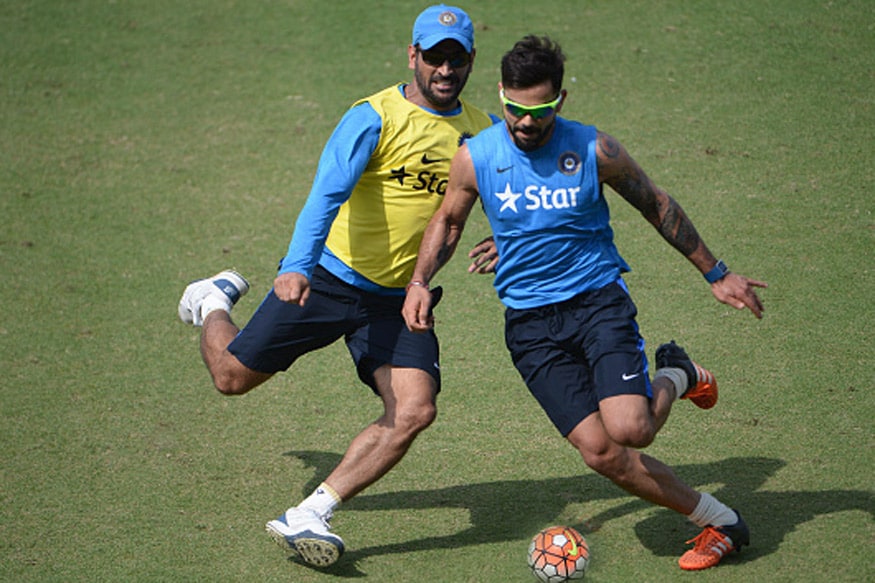 Today's sporting world places a lot of importance on the fitness of athletes and cricket is no different. Whereas skill with the bat or ball was given primary importance in previous generations, nowadays the skillset of players must match their ability to put in the hard yards when most required.
Cricketers of today are better conditioned as athletes which is why the quality of certain aspects of the game – like fielding and running between the wickets – have become better and will continue to do so.
With that in mind, here's a look at five cricketers today who are at the top of their game as far as fitness is concerned.
Virat Kohli – The Indian cricket team skipper's hunger for runs is matched only by his insatiable appetite to ensure his fitness is always tip-top. He recently even went vegan in an attempt to ensure he doesn't gain more body fat than necessary.
But it wasn't always like this for the Delhi lad. In his early days, Kohli was a tad bit chubby and this was the body gait that he carried with him into the international arena. However, subsequent years have seen him place more emphasis on his time in the gym, making him one of the most balanced cricketers in the world with an almost unmatched combination of skill and fitness.
Ben Stokes – Being a fast bowling all-rounder is easily the most demanding job in cricket simply because performing both roles to perfection inevitably takes its toll on the body. This is why England's all-rounder Stokes places a premium on his fitness because managing it is key to his career.
Stokes is able to clock 140+ km/h on a regular basis with the ball and is a more than decent hand with the bat. To top it off, he is a fine fielder as well, something that comes down to his dedication to ensure he maintains elite levels of fitness at all times.
MS Dhoni – Before Kohli took over the mantle of India's fittest cricketer, it was former skipper Dhoni who carried the baton as far as fitness was concerned. Dhoni's body might be slightly bulky in comparison to the leaner and more cut gait than Kohli but the levels of fitness remain top-notch for the wicketkeeper.
Dhoni's fitness levels were always evident in the way he ran. His unreal speed between the wickets put pressure on opposition fielders, meaning one's could always be turned into two's and two's could very well become three's. His feats behind the stumps were down at least partly to his uncanny mind for the sport but also in part due to his commitment to staying fit.
Faf du Plessis – The South Africa skipper is now 34, an age at which most sportspeople begin to show the effects of all the years of playing at the elite level of a sport. Yet his focus on remaining fit throughout his career is bearing fruit even today.
Du Plessis was always known for his athleticism in the field and between the wickets and those are traits that are still ever-present in his game. His consistency with the bat is matched by his ability to always be on top of the game in the field.
Jasprit Bumrah – The pacer has become a vital cog of the Indian cricket team across all formats, thanks largely to his ability to pick key wickets at the right times but his focus on fitness is also one of the main reasons Kohli places so much faith in him.
Bumrah's emphasis on fitness is necessary for more reasons than one: his ability to generate pace is down largely to the hyperextension of his joints. This can have a devastating effect not only on the pitch but on Bumrah's body as well; Shoaib Akhtar suffered many injury issues and he too used hyperextension of his elbows to get extra pace.
While physical fitness should be of primary importance in any players' game, Master Blaster Sachin Tendulkar, in his recent association with IDBI Federal's #KeepMoving movement, has emphasized how fitness should go beyond just the physical aspect of it and special focus should be placed on financial fitness too. What do you think? Know more here.