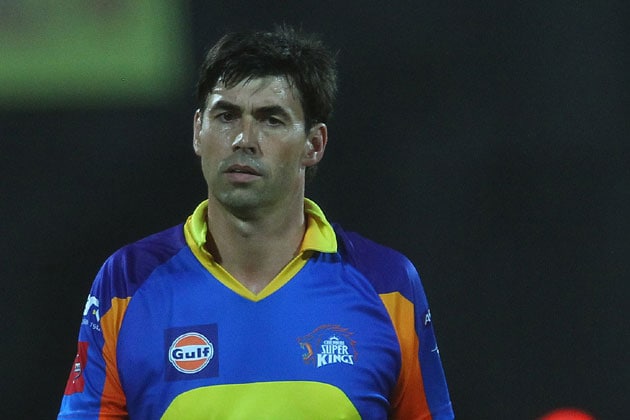 New Delhi: Mumbai Indians skipper Rohit Sharma and Chennai Super Kings coach Stephen Fleming want their respective sides to focus on playing good cricket and not get distracted by the spot-fixing scandal that has rocked the IPL ahead of the first qualifier here Tuesday.
"We don't want to think too much about it. Everybody here is a professional cricketer and we have got more important job at hand than to think about it. So we don't want to get distracted," said Rohit at the pre-match press conference.
"We are here on a mission, we certainly don't want to get distracted by what has been happening. As I said, we have big task at hand to win the trophy. We are concentrating on what we need to do, the planning and strategies," he added. Fleming, on his part, said it has been a disappointing week for the IPL and the spot-fixing saga will overshadow the efforts put in by teams over the past few weeks.
"It's been very disappointing. The standard of IPL has been excellent, of course it's (spot-fixing) going to overshadow the game played over the past few weeks. We have got one week now to hopefully get few great games and win another final. We want the IPL to finish off on a good cricket note. From the CSK point of view, that will be great," he said.
Fleming said as a coach, he always advised his players to concentrate on the game and made sure nothing else "creeps into the dressing room".
"It's the suspicion from outside. We are concentrating on games ahead and CSK has been very good this year. My job is to motivate the players to win another IPL and a big semifinal against Mumbai. "Everything about the issue has been speculated from outside, from the news channels. We try that nothing else creeps into the dressing room," he said.
Fleming attributed the team's success in the ongoing edition of the IPL to playing "smart cricket" and called skipper Mahendra Singh Dhoni the best finisher in international cricket at the moment. "We have been quite smart this edition of the IPL. We came up with some good performances. Some of the things which we have done this year were to learn from our mistakes made previous year.
We would like to see our performance getting better as the tournament nears its end," Fleming told reporters at a pre-match press conference. "A lot of focus will be on stepping up our performance and some of our players have proved to be big match players. Skipper Mahendra Singh Dhoni is the number one in the world in terms of producing performances for the team when it really matters.
We have Michael Hussy, Suresh Raina and Dhoni to do the job for us," he said. Chennai Super Kings will clash with Mumbai Indians here Tuesday in a 'Battle of Equals' in the first play-off match.