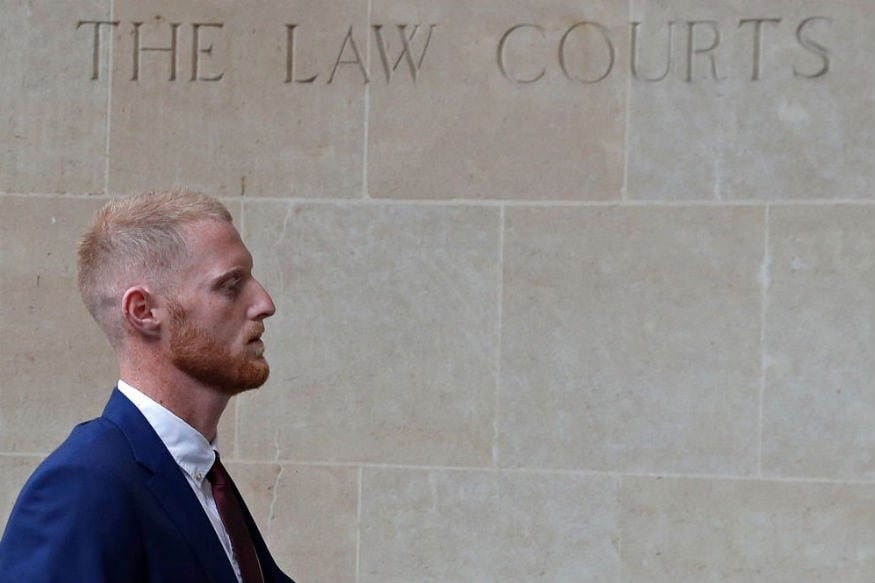 In a rather interesting turn of events in the Ben Stokes trial, the jury has been asked to consider the role of England batsman Alex Hales in the Bristol Pub Fight.
Stokes had accepted that he threw the punches at Ryan Ali, who is also standing trial in affray case along with the England all-rounder, but his barrister Gordon Cole QC used his closing statement to hint at Hales role in the the fight.
"You will see Mr Hales on one occasion appearing to kick. So when the prosecution seeks to hang all the blame at Ben Stokes's door by saying he rendered people unconscious, just look at what happened," Cole told the jury, according to the ESPNCricinfo.
"Think about kicks and stamps. There is no evidence before you and I am not suggesting for one minute that you should guess, but you can infer from what you know of the injuries that were sustained. Sustained perhaps by Alex Hales' intervention? Blows, kicks and or stamps to the head area. Does it follow that all these injuries are properly attributed to Ben Stokes?
"We say no. We say that the evidence is ambiguous. We say how do you resolve that?"
Stokes has pleaded that he acted in self-defence and his lawyer further backed the claim by going through the 57-second footage frame-by-frame.
"At 31 seconds, Mr Hale is still coming towards Mr Stokes," Cole said. "At 33 seconds he is coming at Mr Stokes on the pavement. At 34 seconds you have Mr Hale on the pavement. 41 seconds in, Mr Hale gets hold of Ben Stokes. That [next] 16 seconds doesn't take you to the punch of Hale; it takes you to the slap of Ali. That's 16 seconds to reflect with reason that enough is enough when you have been the victim of an attack."
"We say there's absolutely no coincidence that Mr Stokes got embroiled at the start when weapons were being used and embroiled again when Mr Hale came back with the metal bar," Cole said.
"A person may use such force in the circumstances as is reasonable to defend himself. A person cannot weigh to a nicety the exact measure of their defensive action. Nobody need wait until they are hit. In a moment of unexpected anguish, Stokes has done only what he thought necessary."
Meanwhile, prosecutor Nicholas Corsellis told the jury that even if Stokes acted in self-defence, his act was deplorable.
"It demonstrates Mr Stokes in a world and in a way that he is distanced from the admirable career he has had," Corsellis said. "He acted deplorably when the red mist came down and struck with such force that one person was rendered unconscious. If he began using self-defence, he very quickly moved on and became the aggressor. This was a pursued cause of retaliation by Stokes."
Corsellis also alleged Stokes was lying to the jury, in particular in recounting his version of events outside the Bristol nightclub.
"A witness starts off with a clean slate but may not end up with one, there are occasions when a person comes before a jury and denies, explains or seeks to justify when it is clear they are lying. Of course I'm talking about Stokes and his behaviour outside Mbargo.
"There are aspects of Mr Stokes' case where he has zero recollection: the cigarette butt, the homophobic abuse; the punch on Mr Ali. Selective memory, members of the jury. Either he can't say, but the question is, is it 'won't say' because of what the truth is?"