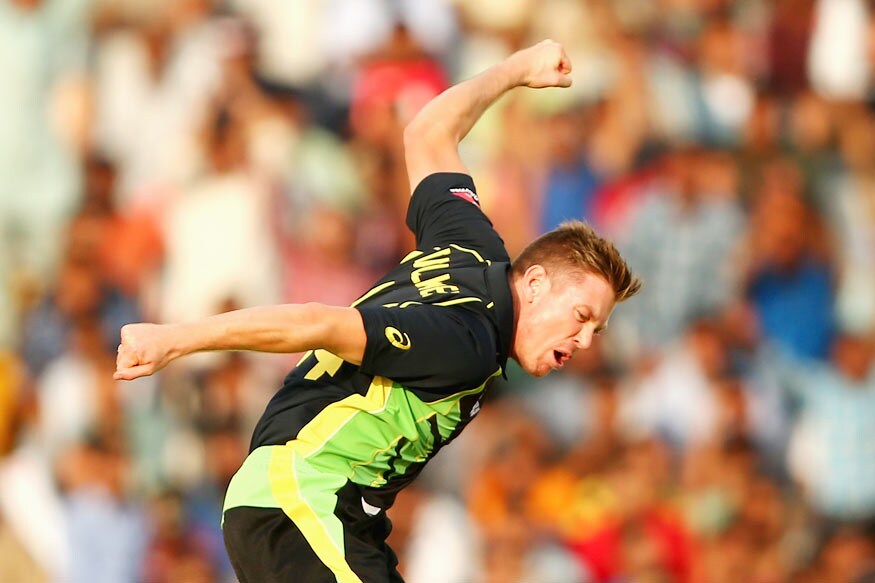 James Faulkner was the Man of the Match in the World Cup final three years ago, helping Australia defeat New Zealand with a three-wicket haul. Since then though, his fortunes have gone down gradually; Faulkner hasn't represented Australia since October 2017 when he last played an ODI.
Through the three-year period, Faulkner was laid low by a knee injury and even lost his Cricket Australia contract last year. However, the left-arm medium-pacer hasn't given up hopes of repeating his World Cup heroics and wants to be in contention again for next year's tournament in England and Wales.
"I've never given up hope of playing for Australia again," the 28-year-old told AAP. "I think I can still offer something and my experience of English conditions will hopefully carry some weight.
"I'd love to be back here helping us retain our World Cup. Winning man of the match three years ago was a career highlight and I'd love to repeat it."
While his eye was on the big goal, Faulkner stressed his immediate focus was on domestic performances. The all-rounder will represent Tasmania this season after seven years with Melbourne Stars, and said a shift to his home state has helped him mentally.
"I know that counts for nothing unless I can have strong season for Tasmania and that is my goal," he said. "I had a great seven years in Melbourne but it's been great be back at home, surrounded by close friends and family
"You do begin to doubt yourself when things aren't going right on the pitch. Fortunately, I am not shy of talking about things with teammates and other players. My knee feels as good as it ever has and I also have a great support network around me who help keep me going and that is something I am very lucky to have."
Faulkner is currently in England, playing for Lancashire and hoping his experience in English conditions will come of use when Australia plan for the World Cup.
"I love coming over here and playing with these boys," he said. "I've had success in the past and I have nothing but good memories of being a Lancashire player."