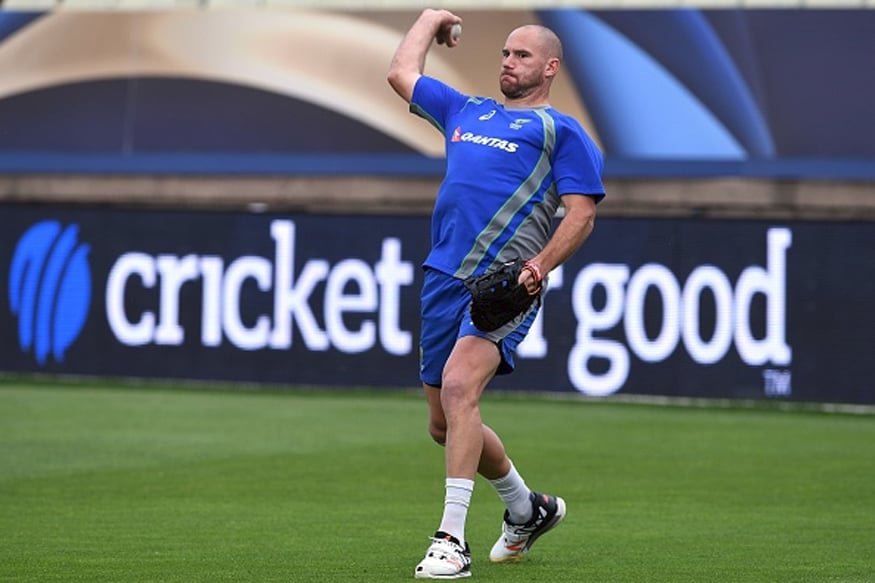 Former Australian all-rounder John Hastings has decided to pull the pin on his cricketing career following a serious health issue causing consistent bleeding in his lungs.
The 33-year-old revealed last month that he won't take part in the upcoming Big Bash League after signing with the Sydney Sixers in May, considering it can cause him a serious injury or even death.
"I've gone through an extensive testing process," Hastings told The Age. "I suppose the important thing to note is that I'm actually in good health. I've gone through stress tests and bronchoscopes, and angiogram bronchoscopes and all this sort of stuff. It's been quite invasive, and lengthy I guess.
"It's (only) when I bowl. The pressure at the crease, little blood vessels in my lungs burst. That determines that I cough up blood on a regular basis when I'm trying to bowl. It's a really scary thing.
"I'm training now, doing F45, lifting weights or boxing it doesn't happen. It's really only the pressure of the actual landing of bowling. There was just a lot of gray area surrounding long-term health, whether it was causing any damage, and if there was any potential to have a fatal bleed on the field. They just really couldn't say yes or no. And I wasn't happy with that."
Hastings has represented Australia in all three formats, playing one Test, 29 One-Day Internationals and nine Twenty20 Internationals.
Hastings, who retired from one-day and four-day cricket in 2017, spent seven years with Melbourne Stars before signing with Sydney Sixers.
"It was a pretty tough little period, the last five or six months, but I've come to terms with it now, and I'm pretty comfortable with where it's all at," he said.
"I would have loved a Big Bash title. That would have been unbelievable because I think it's an amazing competition. And we had our chances with the Stars throughout the years. (But) it wasn't to be."
Hastings will now shift all his focus towards his media commitments.