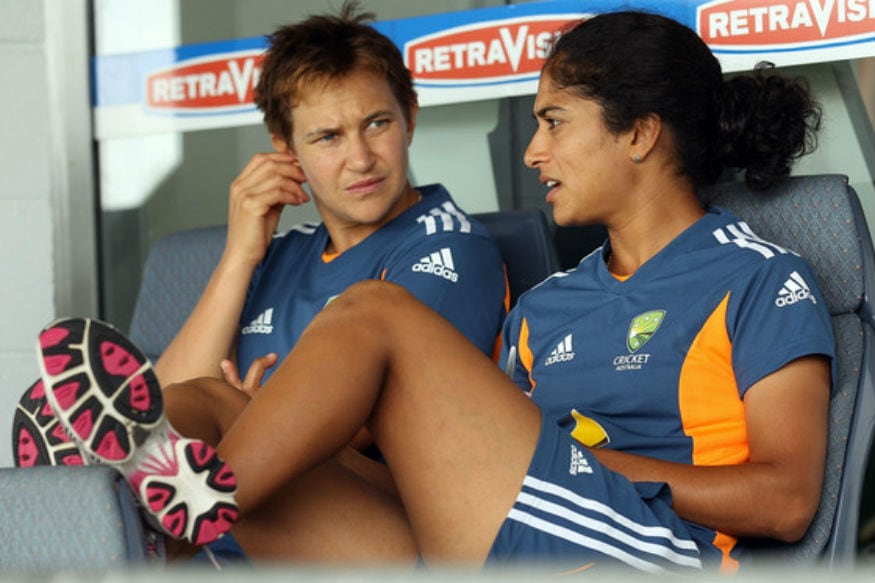 Lisa Sthalekar is one of the few Indian-origin players who made a big mark for themselves representing other nations. Growing up in Australia Sthalekar went on to represent the Aussies in eight Tests, 125 ODIs and 54 WT20Is.
She is one of the bigger stars in the game and even went on to lead Australia. But in an interview with Cricbuzz, the 40-year-old revealed that her career, and initial years Down Under were filled with instances of 'casual racism'.
"There was one time where... I don't even know the circumstances, but my teammates were trying to pin me down and put a bindi(worn in the middle of the forehead by Indian women)on my forehead with a permanent marker (because I was Indian). And I was fighting that off because it pissed me off," Lisa said.
"There's been casual racism within cricket teams regularly growing up. People would say, 'You need to carry the bags, Lisa'... things like that over the years. Obviously things changed in the environment and what was acceptable changed, but I've had a few incidents that haven't been great. But I think if you're a sportsperson you tend to have a thicker skin because you're constantly getting judged or critiqued or the banter on the field. Maybe that allowed me to cope.
ALSO READ | Racist Slang Was Used on Me During Early Days in Baroda Team: Irfan Pathan
She also reveals that 'carry the bag' comment didn't bother her much, but she would try to fit in the group.
"No, I'd tell them to f*** off basically. It was a bit of a joke... To be honest, some of the times to cope with it, I said it as well. You try and get in with a joke before the joke is made out of you, so to speak."
But the brush was racism was much more severe for her sister, Caprini.
"I know my sister had a lot of issues growing up in Australia. She is from Bangalore and is a lot darker. She was probably the only one within her school that was that dark and wore glasses... she didn't have the luck of the draw in that sense. She had to actually move schools because she was getting bullied, but those things unfortunately happen.
ALSO READ | When Wasim Jaffer Smoked a T20 Ton After Tino Best Faced Racism in England
"But both me and my sister have always had an open, honest relationship with our parents. That enabled us to move on and get on with things. Like I said, for me, it wasn't as bad as it was for my sister. Sport covered over things for me that were there for others."
Though Sthalekar says that she believed that she wasn't different to other, it was brought to her notice time and again.
"There was probably one incident at school. I would've been in kindergarten and to be honest, I can't remember what some older kid said, but I remember someone next to me complained to the teacher about it. That was probably the first time I had come across racism. I knew it was a racist comment, but for the life of me I can't remember! But that was the first time. I think for me, because I was okay at sport, the prejudice that may have existed, disappeared because people were happy to have me on their team.
"I always thought... and this is where casual racism comes in, but I always thought I was white and I tanned really well. I never felt different. I felt like an Australian. I never felt like I was different to any of my teammates. When it was pointed out to me that I was different, I thought to myself...I don't feel different, I don't act differently, do I?"