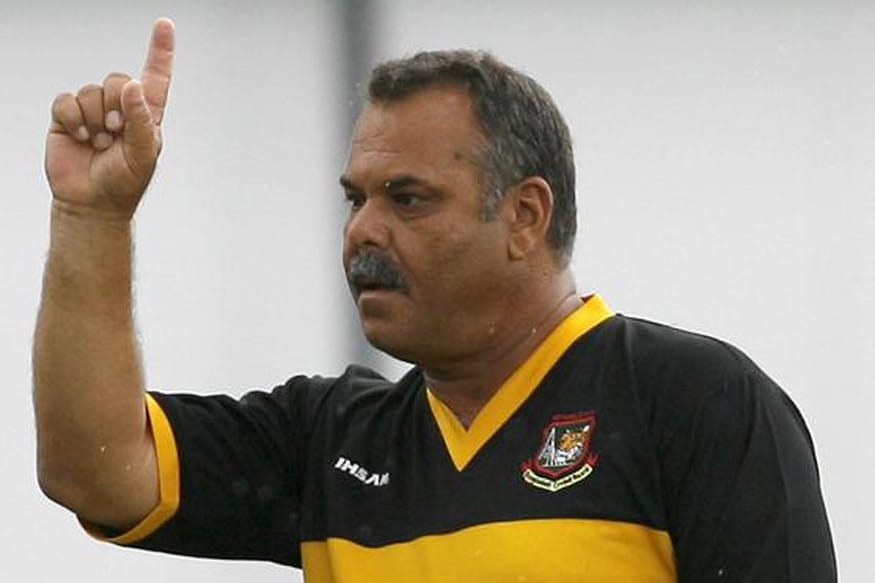 Former Sri Lanka head coach Dav Whatmore has ruled out Sri Lanka's chances of springing a surprise against India in the upcoming Test and limited overs series.
Whatmore, who coached the team during the 1996 World Cup triumph, said that the tour is going to be a difficult one for Sri Lanka.
"It is going to be very difficult for Sri Lanka. They couldn't win at home, how do you think they're going to win in India? India's domination will continue. They are a very good team having all-round abilities. They bat well and deep, they've got good spinners and seamers, and also a very positive leader," Whatmore was quoted as saying by Hindustan Times.
Whatmore praised the Indian duo of Virat Kohli and Ravi Shastri, saying that they have gelled well together which is a major reason for the team's success.
"It is very important, and everybody will agree, that the captain and coach have a good working relationship. There's a saying that players make the coach, there's no question about that. The coach stays in the background and it is about the players and that is exactly what Ravi Shastri is all about," said Whatmore.
The former Australian cricketer backed MS Dhoni. He said that he read some former players criticising Dhoni but he has won many games for India.
"I did not see the (Rajkot) game but I read (Ajit) Agarkar, what he was thinking. I didn't read what VVS Laxman said. What they're saying is basically reporting on the game. If Dhoni tried to hit from ball one, he would have got out. This guy has won you matches!" said Whatmore.
"It is a bit premature but if you're looking at the future to infuse and slowly bring in young players, that makes perfect sense. They were not happy with that particular innings but that's just one game. This guy has played a lot of good ones. No one likes to lose but it happens."
Sri Lanka have dropped Kusal Mendis from their squad and Whatmore said that he was unable to understand the logic behind dropping one of their finest batsman.
"I have been a bit removed from all this but I am sure the people who did these things must have some reason for it. Mendis is a good player and has won games for them, he will be missed," said the 63-year-old.
"Asela Gunaratne and Kusal Perera were left out because they haven't played anything, have they? They had the opportunity to, I guess, before the Tests, so that is understandable. It is good that Angelo Mathews is back, he is an asset, but Mendis….. he is a decent player." Whatmore said.