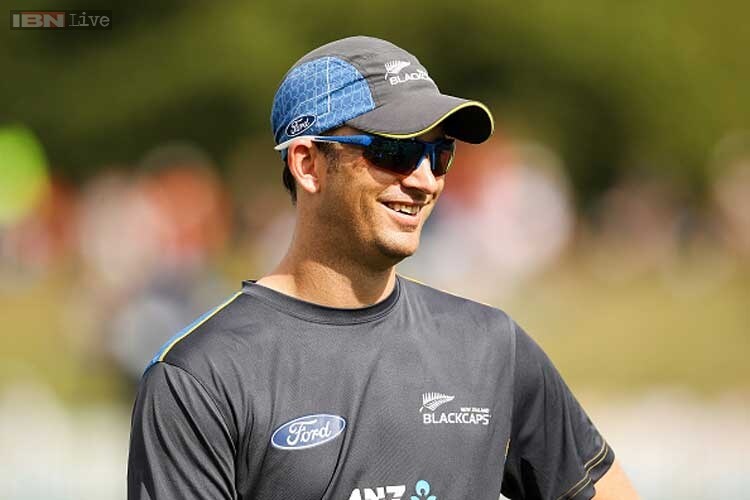 Christchurch: Former New Zealand fast bowler and bowling coach of Mumbai Indians Shane Bond says he feels nice to be back in his country amidst favourable weather after spending a lot of time in the sweltering heat in India during the Indian Premier League (IPL).
"In Kolkata it was like 42-43 degrees leading in the days into the final and 90 per cent humidity, so it was like an oven and then you return home to a frost. It is nice to have a sweatshirt on because I haven't had one on for two months," Bond was quoted as saying by stuff.co.nz on Saturday.
The 39-year-old said he has not got anything to do for the next few months until September when he will return to coach Mumbai.
"There is a lot of speculation around the Champions League, but there will be some sort of tournament in September. That is probably my next port of call with Mumbai, but other than that I haven't got anything on the schedule. I will have to find something to do, hopefully with cricket," he said.
Bond was aware of the responsibilities that come with an IPL deal, having represented the Kolkata Knight Riders (KKR) as a player. The expectations from the Mumbai coaches were huge too after they had a very inactive start to the tourney. Among the first six games, the Rohit Sharma-led side had lost five matches.
"There is huge pressure because the team is privately owned and there is an expectation that you have got to perform," Bond reflected.
"You certainly knew you were under the pump but we just had to stay calm and always said we had the players to win the tournament."
Mumbai won the final by 41 runs in front of 66,000 fans at the Eden Gardens in Kolkata. One memory that lingers for Bond was the way supporters flocked to hotels and venues.
"When we get out of the hotel lifts to go to the grounds, the foyer was packed with people taking photos and when you are in the bus you can see fans lined-up down the road."
Bond added the last few months have been surreal and that he has been lucky to witness all the frenzy.
"The noise and intensity from the fans is full-on, so it's a hell of a lot of fun to play in and particularly at home (Mumbai). And the teams are very, very even.
"The last three months, in particular, have been surreal really. I have been lucky," he said.