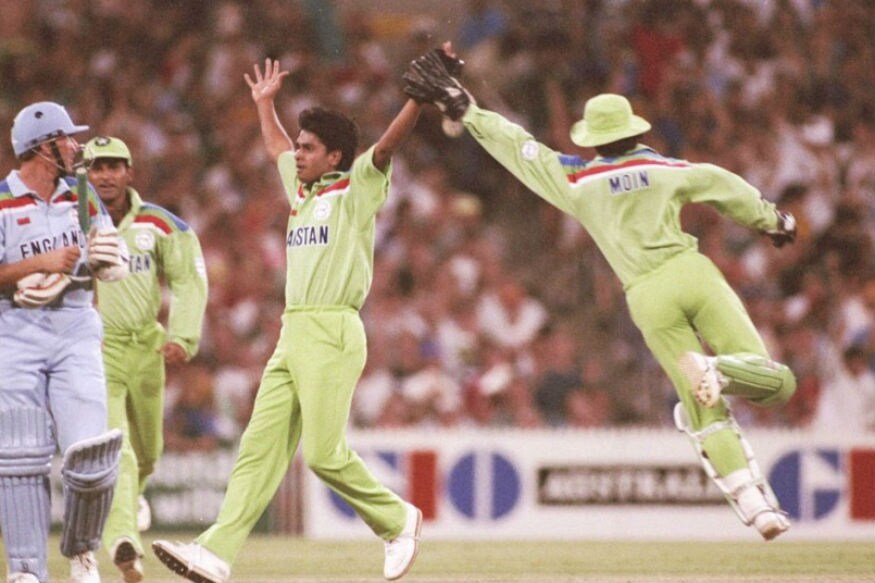 In the last few days, many Pakistan cricketers have made shocking revelations about match-fixing in the country. This time it's the turn of Aaqib Javed, who said that he was once approached to fix a match.
He also levelled serious charges of Saleem Pervez, former Pakistan cricketer, saying that he acted as a mediator and lured players into fixing matches.
"Lavish cars and millions of rupees were handed over to a cricketer. I was also asked to fix matches and was told that if I did not comply, my career would be finished. Players were approached with match-fixing offers through a former cricketer named Saleem Pervez," Javed was quoted as saying in a local news channel, reported by Cricket Pakistan.
Javed also revealed that not fixing matches also curtailed his career.
ALSO READ | Salim Malik Refuses to Answer PCB Questionnaire, Demands Audio or Video Recordings
"When I came to know about fixing, I took a strong stance and stood by it. I don't regret the fact that it shortened my career as I strongly believe in my values. People tried to sideline me from tours because of my stance and would also reprimand those people who would talk to me," Javed said.
In recent years many names have come up in match fixing issues. The most prominent of them all is Salim Malik.
Earlier, Malik had said that he was ready to co-operate with the International Cricket Council and Pakistan Cricket Board to get their clearance, which will allow him to earn a living from the game.
In a video message, the former Test captain, who was banned in 2000 for life for match-fixing by the PCB on the recommendations of the Justice (Retd) Malik Qayyum judicial commission report, also apologised to the nation and his fans for his actions.
Though Malik had his life ban lifted in 2008 by a lower district and sessions court, the PCB has not allowed him back into its fold.