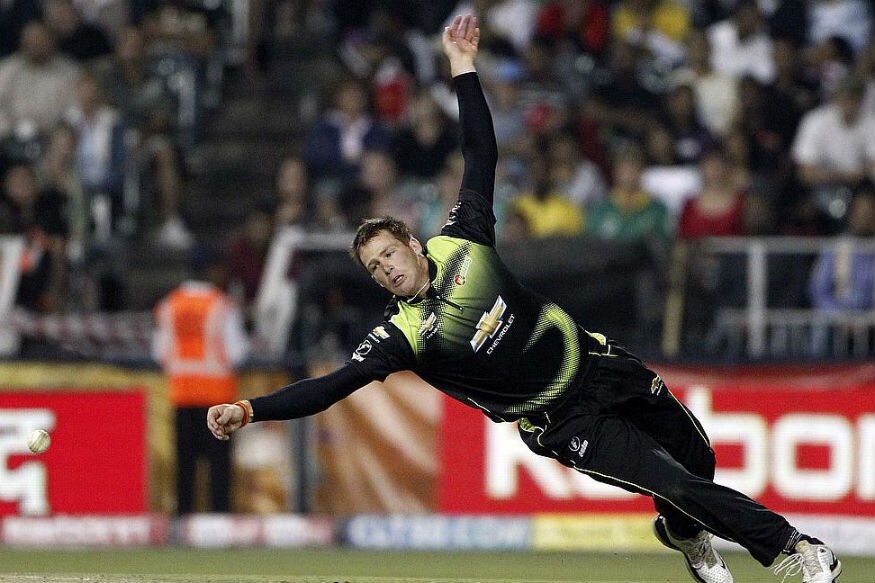 Former South Africa pace bowler Rusty Theron, who represented the Proteas in four ODIs and nine T20Is from 2010-12, was named in a 30-man USA squad that will go to Los Angeles this weekend for a selection cap.
Theron was also part of the Indian Premier League (IPL) from 2010 and 2015 during which he represented the Rajasthan Royals, Deccan Chargers and Kings XI Punjab.
Theron had previously retired from playing first-class cricket in his homeland in 2015 and was studying to acquire a teaching degree in Florida.
He has now qualified to play for the USA under ICC's three-year residency rule and will be looking to be a part of their squad for the World T20 qualifiers to be held in Bermuda later this year.
USA Cricket had been wanting Theron to play for them in the WCL Division Three in Oman last year but the pacer turned down the offer due to the tournament taking place at the same time he was supposed to get married.
Nevertheless, he has regularly been playing club cricket in the country, particularly the annual US Open T20 Cricket tournament in Florida.
USA squad: Timroy Allen, Usman Ashraf, Karima Gore, Shaheer Hassan, Ian Holland, Akshay Homraj, Elmore Hutchinson, Aaron Jones, Nosthush Kenjige, Ali Khan, Jaskaran Malhotra, Xavier Marshall, Vikash Mohan, Saurabh Netravalkar, Monank Patel, Nisarg Patel, Sagar Patel, Sahaj Patel, Timil Patel, Kyle Phillip, Srinivas Raghavan, Srini Salver, Ali Samad, Roy Silva, Jessy Singh, Cameron Steel, Abdullah Syed, Steven Taylor, Rusty Theron, Hayden Walsh Jr.