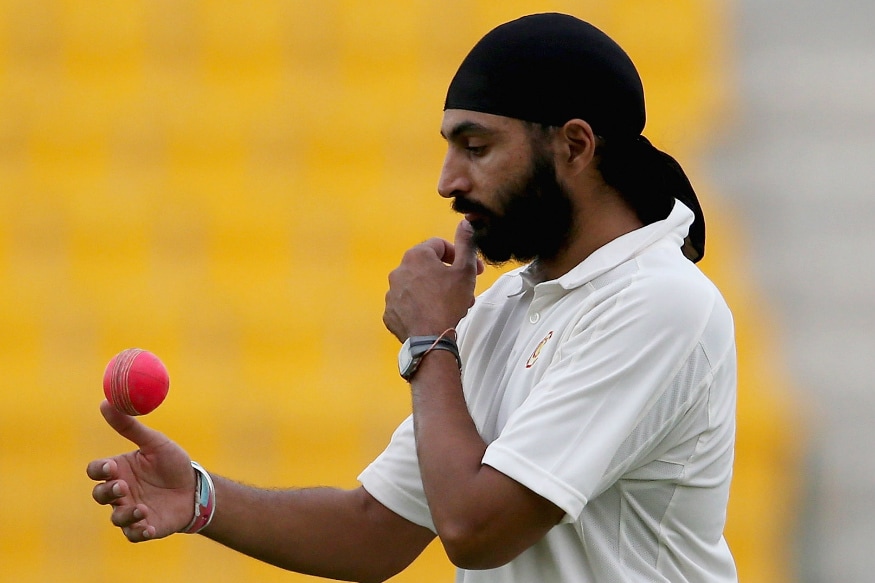 Former England left-arm spinner Monty Panesar made some explosive revelations in his new book, 'The Full Monty', claiming that the England cricket team tampered with the ball through mints and sun cream during his Test career.
Panesar, who played 50 Tests between 2006 and 2013, played a major role in maintaining the ball for the likes of James Anderson.
"We found that mints and sun cream had an effect on the saliva, and that helped the ball to reverse," he revealed in an excerpt of his book 'The Full Monty', which appeared in the Daily Mail.
"I might also have 'accidentally' caught the ball on the zip of my trouser pocket to rough it up a little. Whether we broke the laws depends on how you interpret them.
"That was probably a hairline fracture of the spirit of the game, even if the laws said you were allowed to 'use your uniform'" he wrote.
South Africa captain Faf du Plessis was once found guilty of ball-tampering by the International Cricket Council after using mints to alter the condition of the ball against Australia in 2016. Law 42.3 of the MCC's Laws of Cricket states that a fielder is free to polish a ball "provided that no artificial substance is used".
Du Plessis has also been fined for rubbing the ball on the zipper of his trousers against Pakistan in 2013.
The 37-year-old also revealed his battle with mental illness and being diagnosed with 'paranoia/schizophrenia'. Speaking to former England captain Nasser Hussain in an interview with the Daily Mail, Panesar talked about his battle with depression and his hopes for a comeback.
"My parents became worried," he said. "They wanted me to see someone. I had always thought strong people couldn't have a problem. I was always the guy who would win games, who had everything in order.
"My cricket had always gone the way I had planned it, but suddenly things started going in a direction I hadn't experienced since childhood. It had all been up, up, up but this was new territory mentally.
"It was a guy called Peter Gilmore who said I was suffering from paranoia/schizophrenia and that shocked me massively. Mike Brearley told me to be careful about the things I was saying to myself. Some experts thought I'd never get better but I knew I could fight it, come through it," the former Sussex and Northamptonshire left-arm spinner recalled.