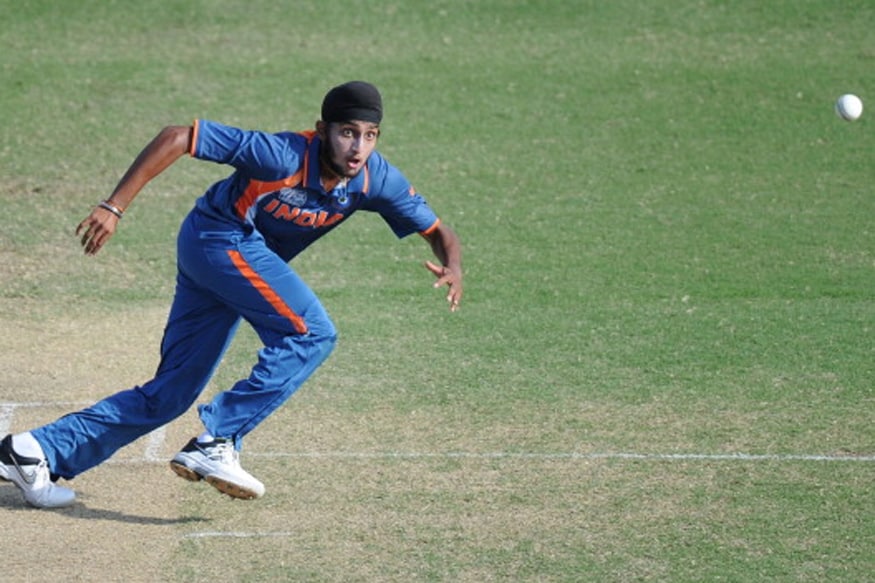 Mumbai: Cricketer Harmeet Singh, who represented India in the ICC Under-19 World Cup, was on Monday arrested for driving his car onto a platform at the suburban Andheri railway station, causing chaos during the rush hour.
However, the 24-year-old Singh was released on bail later in the day.
Singh, a left arm spinner who was part of the Indian team in the Under-19 World Cup in 2012, drove the four-wheeler directly onto the platform number 1 of the busy suburban station around 7.20 AM, railway police said.
Singh apparently "did not realise" that the road had ended and he was driving into a station, a police officer said.
Singh was booked under sections 147 (trespass), 145 (b) (act of nuisance), 154 (endangering safety of passengers) and other relevant provisions of the Railway Act.
He was produced before a metropolitan magistrate who granted him bail.
Singh made his debut in the first class cricket for Mumbai in the Ranji trophy, while at present he represents Jammu and Kashmir.
His name had figured in a list of players -- given to the police by a bookie -- who were allegedly approached or were to be approached for spot-fixing. The bookie, however, said that because of Singh's young age the idea to approach him was dropped. The BCCI also gave him a clean chit.
Reportedly, a similar case of a man driving onto the platform number 6 of Andheri railway station had occurred in November last year, with the accused driver then saying he had got "confused" where the road ended and the platform begun.