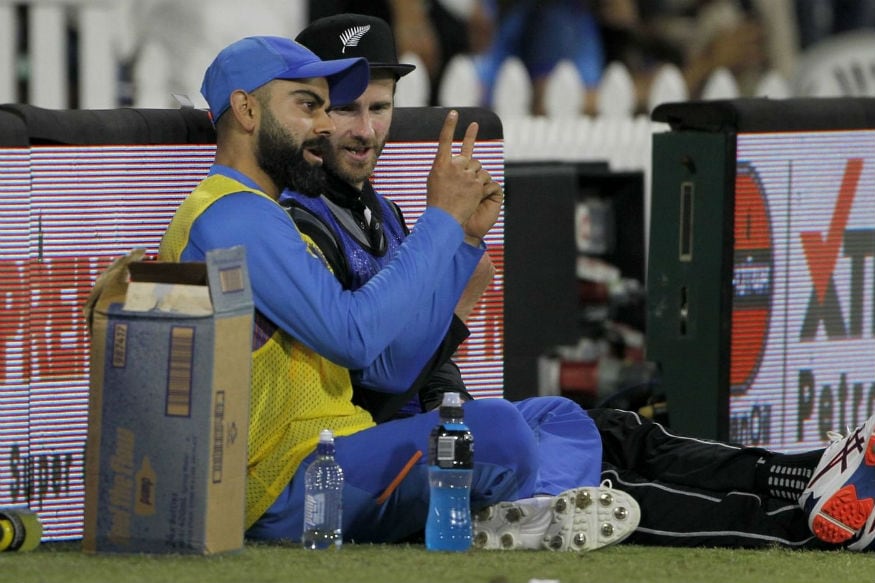 In the times of the coronavirus pandemic, resumption of cricket is around the corner with the West Indies expected to reach England on June 9, two weeks ahead of their Test series. However, other teams and their fans continue to wait.
The pandemic has allowed players to recharge and pause to think instead of living a fast paced life out of hotels and suitcases.
Keeping with that trend, New Zealand captain Kane Williamson opened up about his relationship with Indian skipper Virat Kohli.
Williamson spoke on Star Sports' Cricket Connected on how his friendship with Virat Kohli has developed in the last few years "Yes, we are fortunate to play against each other. It has been great to meet at a young age and follow his progress as well as his journey."
Kane & Virat 😍

The Kiwi skipper talks on this bromance and a lot more with @jatinsapru - tonight at 7 PM and 9 PM on Star Sports & Disney+Hotstar! #CricketConnected pic.twitter.com/SC37X9wXh9

— Star Sports (@StarSportsIndia) June 7, 2020
When asked, "When would you say your friendship really blossomed?"
The Kiwi captain said, "It's been interesting, we've had to play against each other for a long period of time. But actually, probably over the last few years, we just shared our views on the game, some honest thoughts and found some common grounds and despite perhaps playing the game little bit differently in terms of physically and may be our on-field characters I suppose."
Both captains are due to meet soon, either in the IPL with their respective franchises or at the T20 World Cup, depending on the decision from the ICC Board on Wednesday (June 10).
Just before the pandemic brought the world to a standstill, the Indian team was on tour in New Zealand where they won the T20I series, but failed to register a victory in either the ODIs or the Tests.
During the series, one of the sights that stayed with fans was Kohli and Williamson chatting on their own at the boundary line.