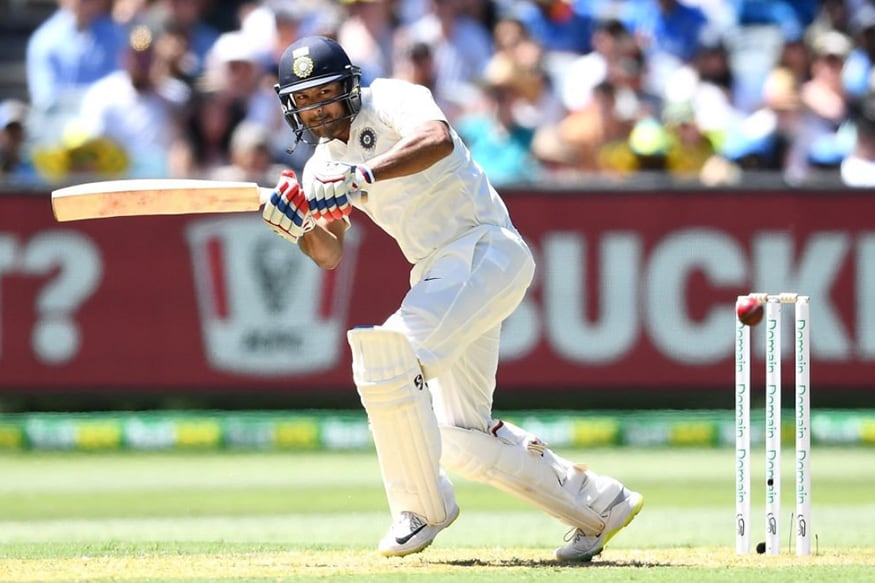 October 2017 and October 2019 are two different worlds for Mayank Agarwal. Two years back, he was unsure of his place even in the Karnataka side. He was a batsman known for not converting starts, often falling in the 'he throws his wicket away' category.
Fast forward to October 2019, and he has become the first Indian opener since Virender Sehwag to score a double-century in Test cricket, scoring 215 against the visiting South Africans in the first Test in Visakhapatnam. Agarwal is now in a position where, just four Tests into his career, he's the fixed opener while other options have revolved around until Rohit Sharma grabbed his spot with a century in his first innings at that position.
The turnaround from promising starts to bigger knocks, ironically, began with twin ducks in October 2017. He had entered the Ranji 2017-18 season with 1757 runs from 29 first-class games. He hadn't scored a ton in his first two years of first-class cricket.
Agarwal had scored only 31 in his first innings of the Ranji 2017-18, and followed it up with a pair against Hyderabad in Shimoga. In all likelihood, he'd have lost his place in the XI had KL Rahul not been needed for national duties in the next few games.
What followed, though, was Agarwal gradually getting into the undroppable zone. First for Karnataka, then for India A, and eventually for India. In the very next knock after the pair, Agarwal smashed an unbeaten 304 against Maharashtra in Pune. October was over, and November changed his life forever.
"I could not have had a better thing happen to me in my life. I was working on letting go for some time and this was the perfect opportunity for me to truly experience it. I just let go and focussed on facing the next ball, and that's how the triple happened," Agarwal would tell Wisden India.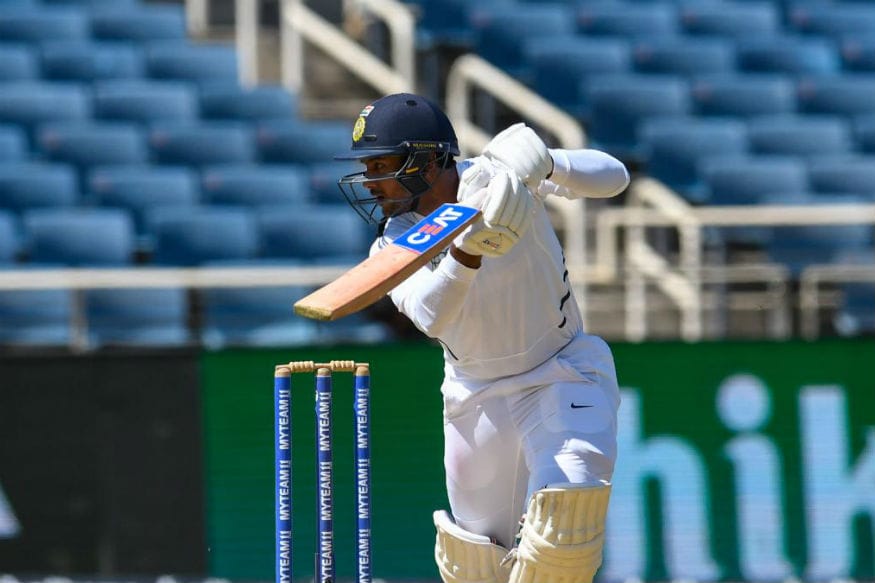 By the end of that month, Agarwal had scored a record 1033 runs. No one dare call him a dasher who couldn't make big runs. The only voices around Agarwal were ones calling - yelling, rather - for his selection. Agarwal scored 1160 runs in that Ranji season at an incredible average of 105.45. Add to it 723 Vijay Hazare Trophy runs, and here was a batsman who was setting high benchmarks for everyone in the domestic scene.
The selectors delayed his entry, not picking him for the Nidahas Trophy T20s, the tour of England and the Asia Cup that followed. It was Prithvi Shaw who got his Test cap while Agarwal continued to wait, and plunder runs wherever he batted.
The call eventually came towards the end of September 2018, but it didn't last long. Agarwal warmed the benches in the two Tests against West Indies and was not picked for the tour of Australia, until an injury to Shaw and poor forms of Rahul and M Vijay made the selectors turn to him.
There was no turning back.
Agarwal walked into the daunting Melbourne Cricket Ground for his Test debut, and responded with a confident 76. He followed that up with 77 in the next game in Sydney. The tracks in Australia were perfect for a stroke-maker like Agarwal, and he didn't shy away.
The tour of West Indies was not ideal, Agarwal managing only one chancy half-century. But by the end of his first seven innings, he had three half-centuries, all overseas. He could have converted at least one of those into bigger knocks - something he had failed to do prior to October 2017 - but he had earned himself a home run beginning with the South Africa series.
If all things were normal, there would have been more noise around Agarwal prior to the series. But with India trying out new combinations, the spotlight was firmly on Rohit. That was the case on Day 1 of the first Test too, where Rohit stole the show with a sparkling century. Agarwal was unbeaten on 84 himself, which slightly slipped under Rohit's shadows.
That changed on the second day. He completed his maiden ton, making up for the missed opportunities. As he has done through the last two years, he wasn't going to be satisfied with just centuries either. It was time for those daddy hundreds. He did that, while showing off his strokeplay.
He targeted the spinners, playing all over the park - straight, through mid-wicket, and through squares both sides of the pitch with sweeps and reverse sweeps.
Day 2 was all about Agarwal. Given the way he has played over the last two years, there could be more such days.