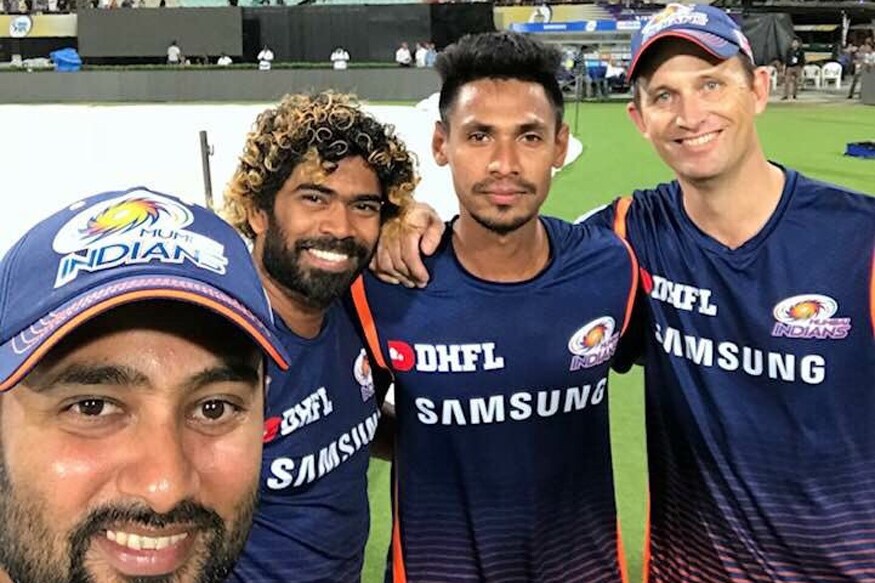 New Delhi: Over the years, Mustafizur Rahman's rise to the pinnacle of Bangladesh cricket has been very well documented. In a span of just four months in 2015, the left-arm pacer made his respective debuts in all three formats of the game for the Bangla Tigers.
But it wasn't until the Indian Premier League 2016 that Mustafizur — who is fondly called 'The Fizz' — became a household name. In 2016, Mustafizur shone the brightest as he scalped 17 wickets in 16 matches to help Sunrisers Hyderabad win their maiden title.
And in the 2017, injuries hampered Mustrafizur from bowling at full throttle and he could play just one match for the then-defending champions in the league. However, that didn't stop the most successful team in the history of the IPL to break their bank to acquire the services of one of the best swing bowlers in the world. Mumbai shelled out Rs 2.2 Cr to beat stiff competition posed forward by Delhi Daredevils to sign Mustafizur in the IPL 2018 auction in January.
But things haven't been all this easy for the Fizz as according to his own admission in the past, he had to work very hard for many years to become an overnight sensation. "My brother used to take me to (the nearest town) Satkhira every day and then bring me back home to our village. It was very difficult. There were a few academies in Satkhira where I used to practice but otherwise I had to practice in the schoolyard all by myself," Mustafizur was quoted as saying by AFP earlier.
Mustafizur's success has been monumental, be it playing for his nation or in the IPL, and the success that he has enjoyed over the years has come as a happy surprise for his family — especially his brother.
"He (Mustafizur) was a decent bowler from when he was about 12, but we never thought he was going to be this good," Mokhlesur said.
Mustafizur also said that he want to see his country do well in every sport and not just cricket and he is proud to be able to keep the country's flag high in the gentleman's game. "I always wish for my country to stand tall, not only in cricket but any sport. It feels very good. People, my friends come up to me and say: 'We're going to watch you play today' or 'Oh, we saw you play!' It feels really great to hear such things," he said.