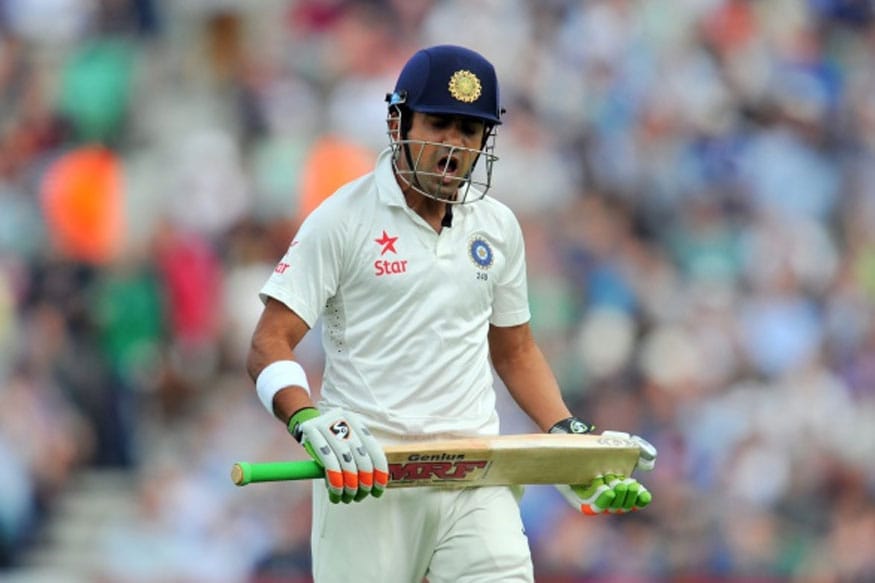 New Delhi: India opener Gautam Gambhir has hit out at former India players and Delhi District Cricket Association members Bishan Singh Bedi and Chetan Chauhan after fast bowler Navdeep Saini's selection in the Indian team.

The veteran administrators were part of a group within the DDCA that had opposed Gambhir's move to get Saini to represent the Delhi Ranji team. The bone of contention was that Saini, a Karnal-born medium pacer, had not represented Delhi in age group cricket and was thus seen as an 'outsider'.

Gambhir used the word 'outsider' in his tweet to target Bedi and Chauhan on social media, a day after Saini was included as a late replacement for Mohammed Shami in the India Test squad for the one-off Test against Afghanistan.

The former Delhi captain wrote, "My 'condolences' to few DDCA members, @BishanBedi @ChetanChauhanCr on selection of 'outsider' Navdeep Saini to India squad. Am told black armbands are available in Bangalore too for INR 225 per roll!!! Sir, just remember Navdeep is an Indian first then comes his domicile @BCCI."


My 'condolences' to few DDCA members, @BishanBedi @ChetanChauhanCr on selection of 'outsider' Navdeep Saini to India squad. Am told black armbands are available in Bangalore too for INR 225 per roll!!! Sir, just remember Navdeep is an Indian first then comes his domicile @BCCI

— Gautam Gambhir (@GautamGambhir) June 12, 2018



Saini rose to prominence in domestic cricket after a breakthrough season with the Delhi Ranji team, which finished runners-up to Vidarbha. Saini picked up 34 wickets in 8 matches this season at an average of 22.73. He was the highest wicket-taker for Delhi in Ranji Trophy.

Speaking exclusively with Cricketnext Gambhir expressed his joy at Saini's maiden India call-up.

"It is a big moment for Navdeep after the struggle that he went through in the early stages of his Delhi career. I am very happy for him and one must remember that it is the fast bowlers who win you games and Navdeep is one of the best upcoming pacers at present," Gambhir told CricketNext.

Earlier, speaking with Cricketnext after his successful domestic season, Saini had thanked Gambhir for his immense contribution.

"I always played under extra scrutiny and greater pressure. But seniors in the team like Gautam bhaiya never let me feel that pressure. He fought to take me in the team," the medium pacer had said.

First Published: June 12, 2018, 3:55 PM IST