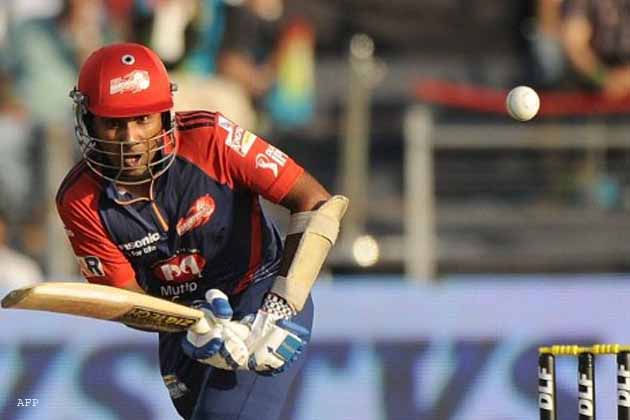 Durban: Delhi Daredevils skipper Mahela Jayawrdene reckons that the six-day "unusual" gap between their first two games in the Champions League Twenty20 tournament has served some of his players well since they had played a lot of cricket coming into this tournament.
Delhi had defeated IPL champions Kolkata Knight Riders on October 13 and face impressive Auckland Aces on Friday.
"It's been good (gap). An unusual gap for us [though]. We just needed to make sure that we had a couple of good practice sessions, boys had a bit of free time for as them as well. For some guys it is good because, they had played a lot of cricket so it's bit of a breathing space," Jayawardene said.
"But once we start playing we know that we have three back to back matches. So, the focus has been to make sure that we prepare ourslves for that. It is a big game for us tomorrow and we can't take anything for granted," he added.
Delhi are second in the Group A points table behind Titans and Jayawardene said if they perform well, everything else will fall automatically.
"What is important is that we go out and perform what we do day in and day out so that?s what we tell the guys. Keep it simple focus on our strengths and try and execute a good game plan. And results will take care of themselves. We need to focus. We are not going to win matches by just turning up, we need to keep performing, we have to be consistent and win that. So we have to try and do that," he said.
Asked if the team will go into Friday's contest with a full pace attack, Jayawardene did not give a definite answer.
"It depends on the wicket. We will have a look at it and go back to the drawing board and see what?s the best combination that we could come up with. We have a lot of options at our disposal. So we'll see the opposition, see what's going to be the best team that we could put out on the park tomorrow."
On leading Delhi Daredevils in place of Virender Sehwag, who is a part of playing XI, the Sri Lankan said," It feels very good another challenge for me obviously, a great side a great group of players. We are playing some really good cricket we had a good IPL under Viru. We just need to continue that and keep improving so that?s a challenge for us."