New Delhi: A cricketing journey that began some 18 years back, in the 1999-2000 season, is drawing to a close. Gautam Gambhir's fine innings at the top is coming to an end. Officially, his teammates have been asked to say that Gambhir broke the news of his retirement on Tuesday evening, but most of them had the clear inkling that the decision was going to come sooner rather than later.
In an elaborate video posted on Facebook on Tuesday evening, Gambhir announced his retirement from all forms of cricket after Delhi's next Ranji Trophy tie against Andhra Pradesh which gets underway at the Ferozeshah Kotla on Thursday. Gambhir, always used to leading from the front, was the first one in at Kotla on Wednesday morning, walking in before his teammates at 8.30am for a session in the gym before hitting the nets. For one last time.
There were sombre moments in solitude for Gambhir as the feeling of his impending retirement was slowly sinking in. But for the most part, Gambhir was all smiles and in good spirits, looking to go out on a high.
After starting the first-class season as Delhi skipper and leading the team to the Vijay Hazare One-Day trophy final, Gambhir stepped down from captaincy last month before their first Ranji Trophy game of the season against Himachal Pradesh on November 12.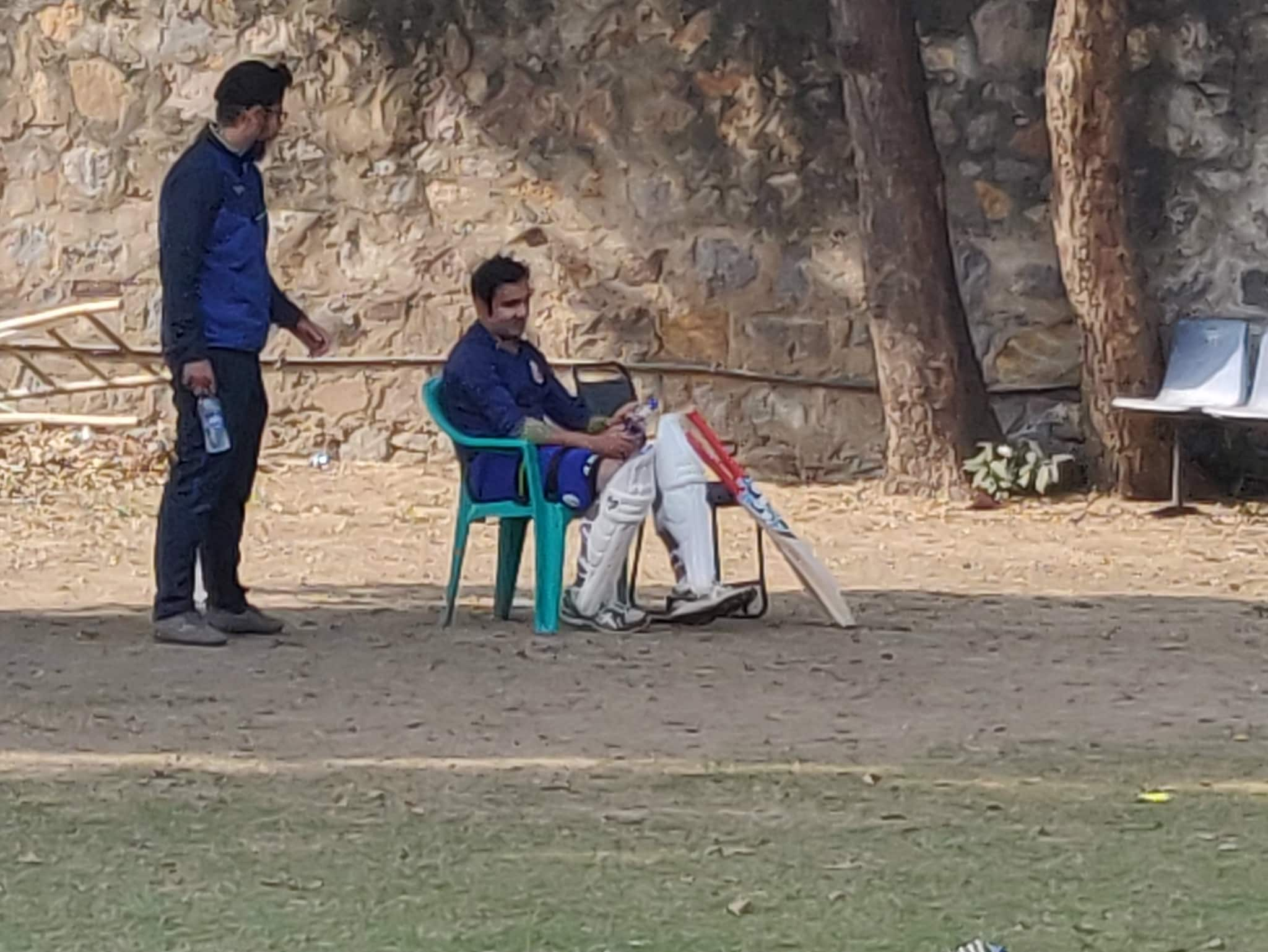 There was bitter-sweet feeling for current Delhi senior selector Amit Bhandari, who was Gambhir's teammate in Delhi and India 'A' for several years.
"We met first time in the stadium, at the Indira Gandhi National stadium, where I used to train and Gautam also came there in 1996-97," Bhandari told CricketNext on the sidelines of Delhi's practice session at the Kotla on Wednesday. "He made his debut for Delhi a few years later in 1999 and I felt some big player was coming to our team. How he performed for India, led the team, knocks in the two World Cups, he has done something to be remembered throughout his life.
"We have shared a room also for close to 10 years, playing for India A and Delhi. One thing was clear that whatever he had in his heart was on his mouth. I remember one incident when we had gone to play Deodhar Trophy in Goa. We went to the restaurant and asked 'Chicken Lollilop milega, they said No. Chicken sandwich milega, No; Soup milega, No. So, he finally asked the waiter, do you have a lock? To laga do! (lock it)," Bhandari recounted with a big laugh.
With Gambhir walking away into the sunset, Dhruv Shorey will become Delhi's third captain of the season on Thursday, with Gambhir's replacement Nitish Rana away for the Emerging Youth Asia Cup in Sri Lanka. The young Delhi vice-captain credits Gambhir for improvement in his technique and temperament as well.
Gautam Gambhir. (Image: Twitter)
"It is my first match as a captain, but the team is not unsettled. Gautam bhaiya is never out, he'll always be here to help us whenever we need him," Shorey said. "In my debut match, my first run was with Gautam bhaiya at the other end. He has helped me a lot with a lot of things — be it mentally or technically or with any other support. He has kept the dressing room light, I know he'll always be there with us, be it as a mentor or as a coach.
"His way to lead the side has been really positive and I hope to emulate him. He is a fighter on the field, the way he fields, bats or leads the side. He told me to be aggressive and positive and I should lead from the front."
Current Delhi coach Mithun Manhas has also been Gambhir's teammate and his skipper for the part of the opener's career. Manhas was part of the golden period for Delhi cricket when the line-up included the likes of Gambhir, Virender Sehwag, Shikhar Dhawan, Ishant Sharma and Ashish Nehra — all of whom turned out to be India stalwarts.
"Our relationship dates back many years, when Gautam was selected to play for Delhi in 1999, coming up from the Under-19 side," he recalled. "He always had passion and determination and on top of that was hard-working. The year we won Ranji Trophy (2007-08), Gautam's commitment was quite a lot. He scored a century in practically every game (730 runs in 5 matches with 4 centuries). Considering the fact that when one plays for India, the enthusiasm might wane but wherever Gautam has played, he has played to win."