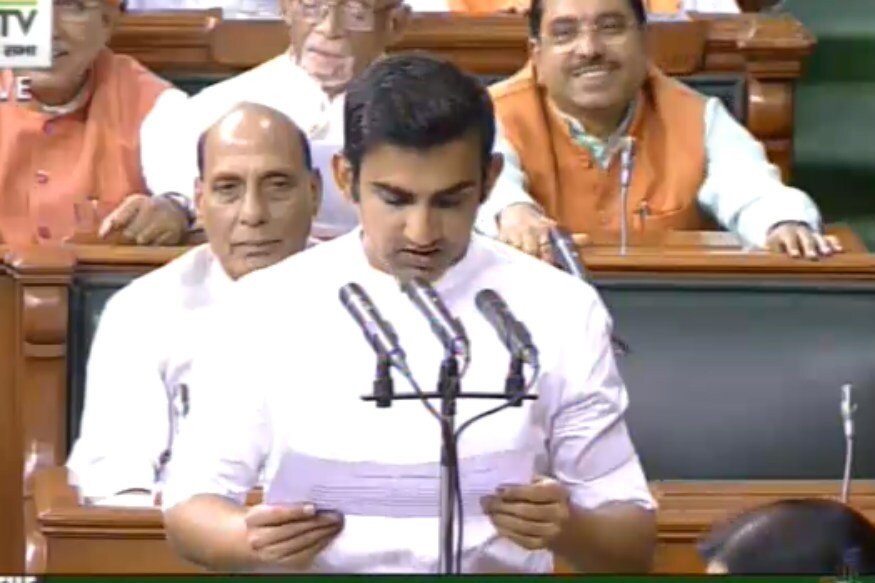 Former India opener Gautam Gambhir padded up to begin his new innings as a parliamentarian as he took oath as the Lok Sabha MP on Monday (June 17). Gambhir, who only retired from international and domestic cricket in December last year, began his political journey by joining the Bharatiya Janta Party (BJP) just days before India went to polls.
The task was cut out for Gambhir when he was thrown into the deep end as the BJP candidate to represent East Delhi. A resident of Rajinder Nagar from New Delhi constituency, East Delhi was proverbial new 'pitch' for Gambhir, who retired with over 10,000 international runs in all three formats.
Gambhir managed to secure close to seven lakh votes to easily defeat seasoned politician Arvinder Singh 'Lovely' from Congress and AAP's Atishi Marlena, who had been credited of transforming Delhi's health and education sector. East Delhi went to polls on May 12 and recorded a polling percentage of 55.66.
The massive victory for Gambhir was a result of the hard work that he put in with road shows and 'nukkad sabha' in the narrow serpentine lanes of East Delhi. Colonies like Shahadra, Gondhli, Trilokpuri, Kondli and many other places in the weeks leading up to the General Elections.
His father Deepak Gambhir is an establish businessman in New Delhi but Gambhir has always been a street-fighter when it came to cricket. He was never afraid to take on politics and officials which dominate the Delhi and Districts Cricket Association (DDCA).
The poll campaign got very messy for him as well as Aam Aadmi Party (AAP) candidate in East Delhi Atishi accused BJP candidate Gautam Gambhir of having distributed pamphlets containing 'obscene and derogatory' remarks against her. Gautam Gambhir denied the allegations.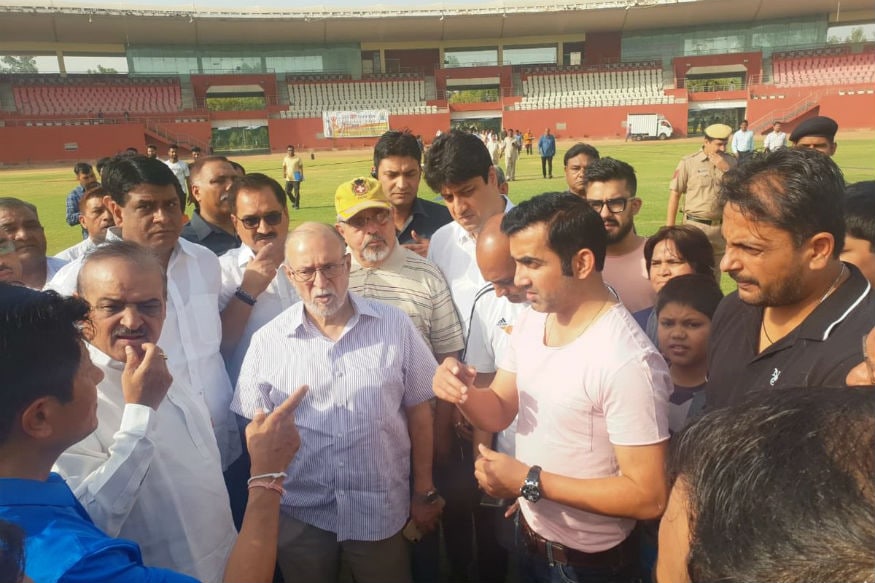 Gambhir hit back by sending a notice to Delhi chief minister Arvind Kejriwal, Manish Sisodia and Atishi demanding their apology after being accused of being involved in the distribution of pamphlets. In the notice, the trio was asked to withdraw their allegations against the cricketer-turned-politician and tender an unconditional apology.
"I declare that if it's proven that I did it, I will withdraw my candidature right now. If not, will u quit politics?" he said in a tweet addressed to Kejriwal.
My Challenge no.2 @ArvindKejriwal @AtishiAAP
I declare that if its proven that I did it, I will withdraw my candidature right now. If not, will u quit politics?

— Gautam Gambhir (@GautamGambhir) May 9, 2019
A novice in the political arena as compared to Kejriwal, Gambhir didn't take a step back throughout the campaign.
Addressing a rally in Shastri Park, Gambhir said he was not scared of Pakistan during his cricketing days and will not be scared of debate.
"I challenge Arvind Kejriwal for debate in a public meeting. I have been challenged for a debate (by AAP's candidate Atishi) and it was said that I ran away from it. When I was not scared of Pakistan (as a cricket player), why would I be afraid of debate," he said.
That he won the Lok Sabha elections with such a massive margin, shows Gambhir's popularity extends beyond his deeds on the cricket field, which include winning the 2011 World Cup and 2007 World T20 title.
Right now Gambhir is juggling his commentary stints during the ongoing ICC World Cup with duty to his East Delhi constituency. Whether it's meeting BSES officials to ensure regular supply of electricity or DDA officials for developing the Yamuna Sports Complex so that it can host Delhi's Ranji Trophy games and help in the popularity of sports.
It seems Gambhir is quickly settling down for a long innings in the political arena after getting off the mark stylishly.