EXCLUSIVE | Perhaps I Could Have Smiled a Bit More While Playing: Gautam Gambhir
CricketNext caught up with the former India opener and the two-time Indian Premier League-winning captain with the Kolkata Knight Riders as he gets ready for his final first-class fixture. Gambhir spoke about the joys of winning the 50-over World Cup, growing as a leader with KKR and learning to be the perfect captain from Anil Kumble. Excerpts from an exclusive interview…
Updated: December 7, 2018, 7:20 AM IST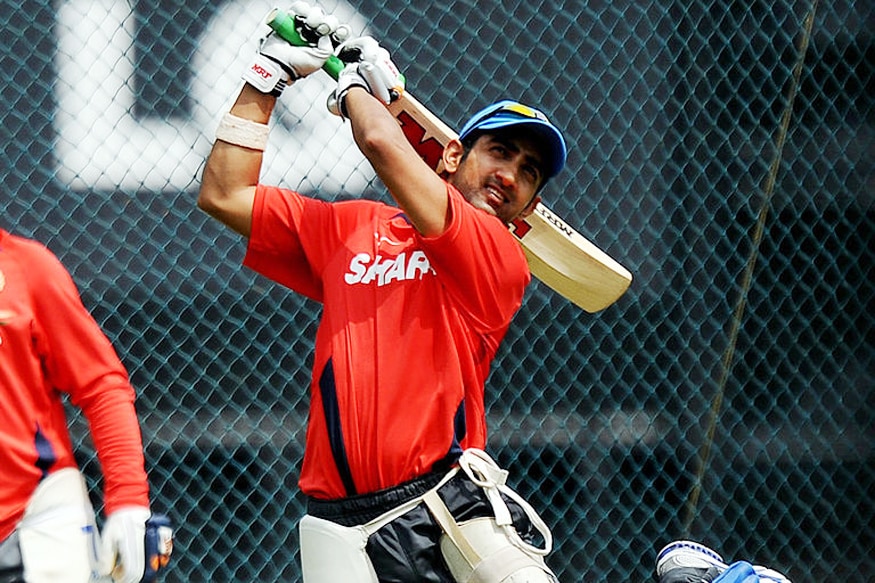 New Delhi: Gautam Gambhir has rarely sported a smile on the cricket field. Even on his last practice session as an active cricketer on Wednesday, smiles were a rare commodity. But sitting comfortably in his Old Rajendra Nagar house living room, there is a relaxed air about him as the 37-year-old is getting ready to hang up his willow after one last outing with the Delhi Ranji team against Andhra Pradesh beginning on Thursday at the Ferozeshah Kotla.
CricketNext caught up with the former India opener and the two-time Indian Premier League-winning captain with the Kolkata Knight Riders as he gets ready for his final first-class fixture. Gambhir spoke about the joys of winning the 50-over World Cup, growing as a leader with KKR and learning to be the perfect captain from Anil Kumble. Excerpts from an exclusive interview…
Over 18 years of first-class cricket. How would you describe the journey?
I have enjoyed every bit of it. There were lot of ups and downs and that's what makes you a better human being as well. I really enjoyed the entire journey.
I would have been satisfied with even one international game because there are individuals who don't even get to play one. I have got 147 opportunities (ODIs) to make my country proud, 58 Tests and so many T20s to do well. No regrets that I have done this with complete honesty and done my country proud in the process.
There was a feeling in some circles that you should have made the tour down under ahead of Delhi teammate Akash Chopra in 2003. Were you disappointed in missing out back then?
There were always disappointments throughout my career. That time I was young and thought that when you are scoring runs, you should be picked. Even if I played after Akash or XYZ, my aim was not to score 10,000 or 15,000 runs.
My childhood dream was so strong to win the World Cup and I got 2 opportunities to do that in T20 World Cup and in 50-over World Cup. The 2011 World Cup was the only World Cup I played and what better script than to become champion in it.
Before the 2011 joy, you were crowned World Champion for the first time after the 2007 T20 World Cup and you played a big role in that victory.
T20 World Cup was something I wasn't aware of growing up. 50-over World Cup was what everyone knew. Before the T20 World Cup, I didn't play in any World Cup and counted myself lucky to be picked for an event that was happening for the first time. I started with a duck against Pakistan and then ended up as the part of a winning team and became the second-highest run-getter.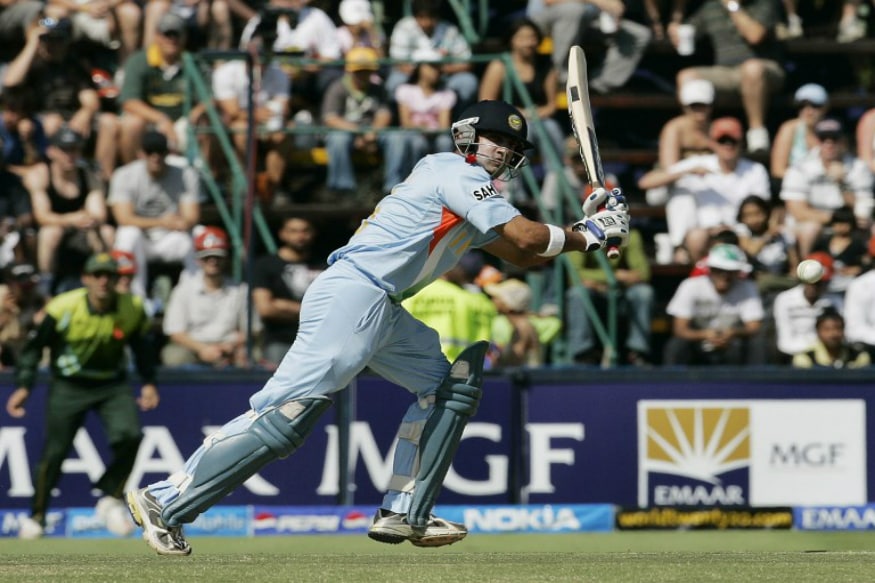 The year 2007, you also went on to win the Ranji Trophy with Delhi…
2007 was also probably one of my lowest moments in my career because I missed out on a place in the 50-over World Cup side to the West Indies. Even now sitting here, I feel I should have been part of that World Cup, I was so close to getting selected. I thought that my childhood dream will never come true, because till that time the T20 World Cup was not conceived. I remember it was in February, I missed out on making the squad and I didn't pick up the bat for two months.
That year taught me a lot of things, how things can change so quickly. February I was down in the dumps and then September I ended up being part of the winning World Cup side. In a span of 5-6 months, everything changed completely, so that taught me a lot of things. It was the biggest learning lessons in my cricketing career.
You have had your share of confrontations with the Australian and Pakistan side. How did that side of Gautam Gambhir come out?
I had to fight for every inch in my career since I was a 12-year-old boy and till date. Nothing came easy to me. So that is what made me, what you can call a street-fighter. You don't take things lightly. There were so many times people said I don't smile on the field but I couldn't afford to smile and couldn't let my guard down. I couldn't relax on the cricket field.
Sitting here right now, one thing I could have done was let my guard down a little bit, enjoyed a little bit, smiled a little bit but all that passion to win took over me. All the confrontations that I have had on the field, it was not personal but it was for my team and a winning a game of cricket for them.
How was your preparation in the lead up to the 2011 World Cup final?
When I had to go into bat, I didn't even realise when I was in. Off the second ball, Viru (Virender Sehwag) got out and took a referral and by the time I realised what was happening, I was already standing in the middle, not thinking anything. Had I got the opportunity to think or openers played 10-15 overs, the occasion could have got the better of me. The innings got over, I was just getting seated with my pads and I was out in the middle and facing Lasith Malinga off my first ball. When you are in the middle, you only think of what is coming next towards you and tackle that.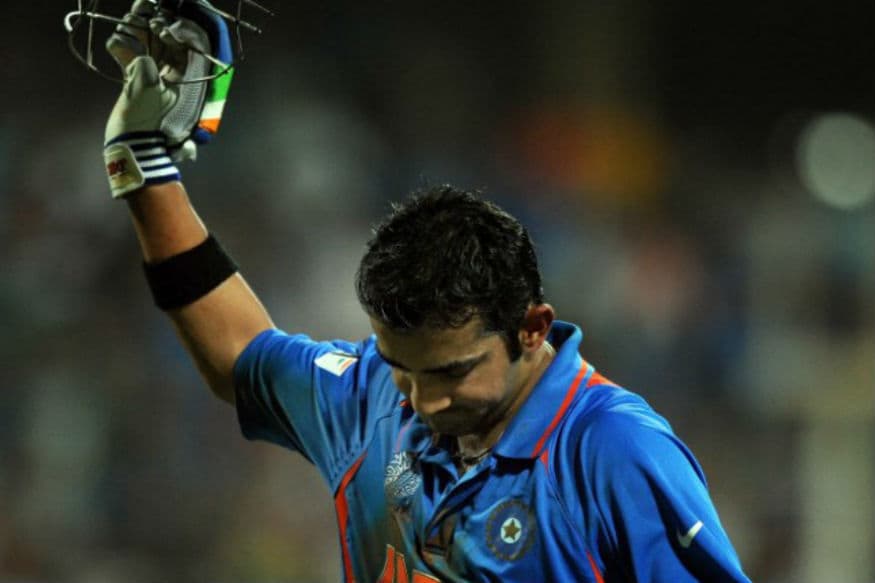 How tough was it to bounce back after you returned home due to a concussion from India's tour of England in 2013?
The doctors advised me to not play for a couple of months. I remember I had to miss the Champions League T20 Qualifiers as well. I was only allowed to play if we qualified for the tournament. I remember I was facing Mohammed Shami in the nets and the first ball I faced after the concussion, it hit me on the helmet again. Those were tough moments but overcoming them builds your character.
Two titles with KKR, how was the IPL ride in your career?
I started with Delhi Daredevils, couldn't win the IPL for them. We had topped the group for two years and unlike the rules now, we didn't get a second opportunity to try to make the finals. Then I went to Kolkata with a lot of pressure, because I was the highest paid cricketer at that time and KKR had a lot of hopes on me to deliver. KKR gave me the freedom to work the way I wanted to, Shah Rukh (Khan) has been a gem. I could just showcase my captaincy skills.
Did IPL make you a better captain?
IPL taught me how to be a leader. I have played under a lot of captains but I have played under very few leaders. One of those was Anil Kumble. He was the best captain that I had for a very long time. He didn't captain India for a very long time, whatever little I played under his captaincy I knew that India missed out on a leader who could have taken India to a different level. He taught me things how to become a leader and a perfect role model for me.
How did your KKR experience help you in bringing the Delhi team together?
Growing as a human makes you a better leader. I think it taught me how to be selfless as well, that's one of the primary qualities of a leader and thinking about the entire group. So many times I have shown aggression on the field because I wanted the team to be aggressive. For the players to follow you, sometimes you have to lead the charge as well. I have done the same with Delhi as well by trying to live honestly on certain principles and try to help young kids who deserved to be helped.
I saw something really special in Navdeep Saini, so I backed him all the way. He was better than the rest of the group. I didn't know where he was from or where he trained, that was never my concern. Good on him that he kept improving.
What is your biggest regret from your career?
My biggest disappointment was not to win Test series abroad. I was part of great series win in New Zealand. Test cricket is the pinnacle of cricket, not the IPL or T20 cricket. Another special win was in South Africa but the lowest point was when we got thrashed 4-0 in England when we were the No. 1 side in the world. Went to Australia the same and against got thrashed, so those two were my lowest moments.
So what are your plans post-retirement?
I don't know yet. I want to go out there and win a game of cricket for Delhi. There's still one game left. I don't think too far ahead, once I finish I am going to see what are the options and take it on from there. I really want to do something with my foundation and touch as many lives as I can.
---
---
Team Rankings
Rank
Team
Points
Rating
1
New Zealand
3198
118
2
Australia
3028
116
3
India
3085
114
4
England
4326
106
5
South Africa
2499
96
FULL Ranking
Rank
Team
Points
Rating
1
England
5405
123
2
India
6102
117
3
New Zealand
3716
116
4
Australia
4344
111
5
South Africa
3345
108
FULL Ranking
Rank
Team
Points
Rating
1
England
6877
275
2
Australia
6800
272
3
India
10186
268
4
Pakistan
7516
259
5
South Africa
5047
252
FULL Ranking