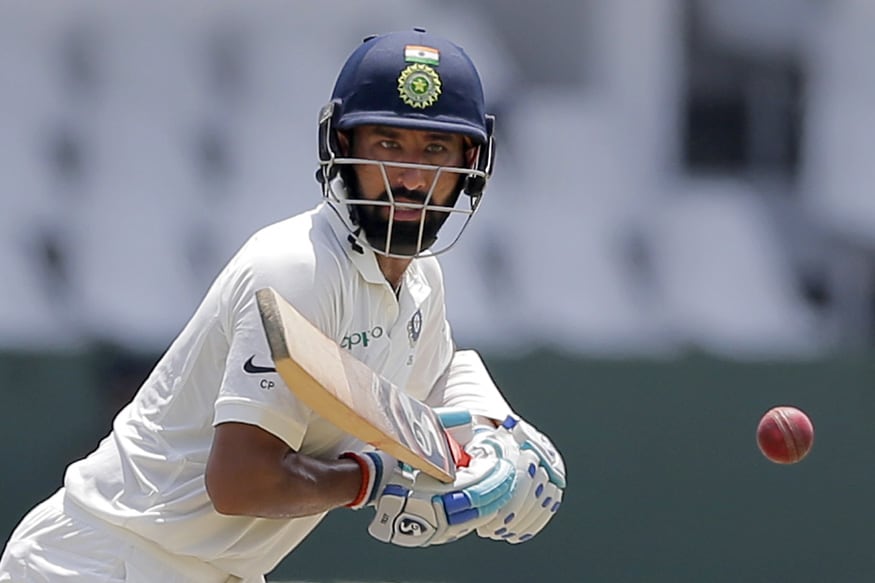 New Delhi: Virat Kohli recently called Cheteshwar Pujara one of the best batsmen in the Test team at present and former India opener Gautam Gambhir has gone one step ahead and said that at present Pujara is playing more consistently than even Kohli and opener Shikhar Dhawan in the longest format of the game.
"We don't give too much importance to Test cricket, and that is the reason. It is all about white-ball cricket and what people do in ODIs and T20s. But yes, when it comes to red-ball cricket, he is right at the top. Maybe far more consistent than Kohli or Dhawan," Gambhir told DNA.
Gambhir feels playing just one format helps India's no.3 as he doesn't need to switch his mindset and batting style according to the format.
"Look, one thing which is really important to note is that he's playing only one form of the game. He can actually keep his mind pretty stable while playing and preparing only for five-day cricket. Had he been playing One-Dayers and T20Is as well, it would've been much more difficult for him, because sometimes you have to change your mindset. When you're not scoring runs in One-Day cricket, you go into a Test series not with the same confidence. But when you're playing just one format, it is easier to be consistent than someone who is playing all three formats," the Kolkata Knight Riders skipper said.
Gambhir feels that playing county cricket has definitely helped Pujara stay on the top of his game. "He's a quality player, no doubt about that, but playing only one format definitely goes in his favour. And also playing county cricket ensures that his focus is always on red-ball cricket. It keeps you in that frame of mind of playing four-day cricket and red-ball cricket as well, which is of a lot of help when you go into a Test match. You don't get enough red-ball cricket in India, especially when the IPL (Indian Premier League) is on. And, India play a lot of white-ball cricket. So, the only way you can get into that zone is either play county cricket or keep preparing with the red ball. But the best preparation is going to county and getting four-day matches, also under difficult conditions because in England the ball does a lot of things. So from county cricket when you come to Sri Lankan conditions, it always gets easier," he said.