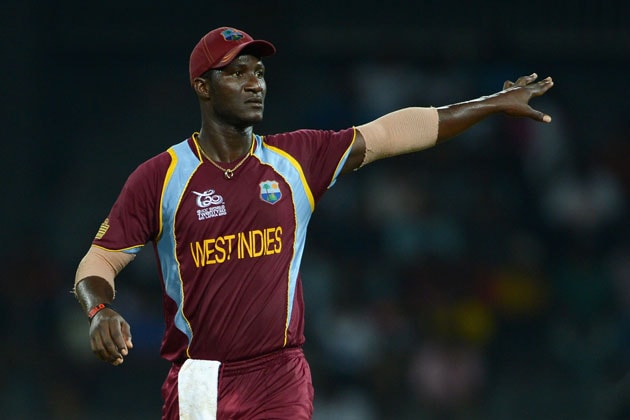 Dhaka: The return of Chris Gayle and experience of Shivnarine Chanderpaul should give West Indies the edge in their Test series in Bangladesh, the touring side's captain Darren Sammy said on Wednesday.
The Caribbean team are in Bangladesh to play two Tests, the first starting next week, and five one-day internationals, their first competitive action since winning the Twenty20 World Cup in Sri Lanka last month. "The atmosphere is similar to what we have seen in the Caribbean, most of our guys play in the hot sun and low slow wicket," Sammy told a news conference.
"If we get turning wicket we have a world-class spinner in our team, if we get seam, which I highly doubt, we have fast bowlers in the team to exploit. And also we have got experienced batting line-up, last year we came here without Chris Gayle, he is in the team.
"(Shivnarine) Chanderpaul is still one of the best test batsmen in the world and Marlon Samuels is in good form. We have young players like (Darren) Bravo and Kirk Edwards had a good series here against Bangladesh last year.
"We are quite confident in what we have and what we could do and we just need to go down and execute our plans," said Sammy. West Indies won a two-test series 1-0 in Bangladesh last year and have bolstered side since by the return of Gayle, who was long absent due to his disagreement with Board officials.
Off-spinner Sunil Narine, the ICC's emerging cricketer of the year last season, has also strengthened their bowling attack. "We have played some good series over the years where we were competing against high-ranked teams," Sammy said.
"Just like we forced ourselves to try to win the T20 World Cup, we achieved that and now that is gone and we are now looking forward to the next series which is against Bangladesh. The first test begins on November 13 in Dhaka and the second one takes place in a new venue, Khulna, a week later.