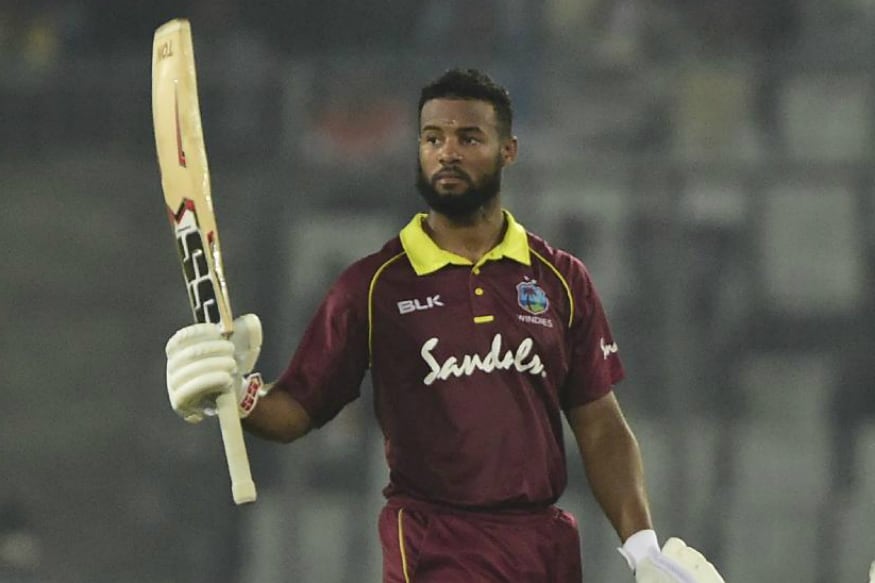 Windies batsman Shai Hope said Chris Gayle's return to the One-Day International side would boost their chances in the series against England.
A veteran of 284 ODIs, Gayle has been called to the side for the first time since July 2018. Hope said Gayle's influence would be useful as the side identifies combinations for the World Cup, after which the left-handed opener will retire from ODIs.
"It's great, just to see him (Gayle) at nets. Good laugh, good shots as well, and he's going to strengthen the team a lot," said Hope. "We know the importance that Gayle brings to the team. He has a lot of experience and we need to make sure we use that experience and strengthen the entire team.
"We can use this as a good gauge for us going into the World Cup. We are still looking at some plans, in terms of what is the best fit and combination but it's a good challenge for us and we've got some work to do."
Hope acknowledged that ninth-ranked Windies are the underdogs in the series against first-ranked England. However, he said his side would "fight fire with fire" against a formidable England line-up, and hoped to emulate their win at Barbados in the first Test in January when they lock horns in the opening ODI at the same venue.
"We will use it (the underdog tag) as a motivator," said Hope. "We knew what people were saying about us and we've got to do the same as we did to win the Test series – make sure that we know we're coming here to play cricket and put up a fight. And it's just not to put up a fight either but to win so we've got to make sure we do that.
"We are an international team and we have come here to play cricket. We will use it as a challenge, we know they're gonna come at us hard but we will fight fire with fire. Hopefully we have given the fans something to look forward to. I'm sure they're coming for two wins back-to-back at home. We gave them a win in the Test series so hopefully we can do the same again.
"It's a lot to look forward to. It's a very exciting time, especially leading up to the World Cup so I'm sure the guys are ready and raring to go. We are just coming off a Test series win and that was fantastic for everyone involved and the fans, so it is important for us to continue in that vein and try to get the series win as well."
The first ODI is scheduled for Wednesday (February 20), with the fifth match concluding the series on March 2. The sides will then clash for a three-match T20I series.